By Venoth Nair
The JBL name is one that has left a sizeable impact in the hearts, eyes and ears of many audiophiles. Its celebrated history with a knack for producing behemoth speakers that hit hard and go loud is something that every audiophile has likely come in contact with through their journeys as an enthusiast.
The brand now takes on a new breath of life introducing a broad range of new speakers and electronics to compete in a highly competitive modern audiophile scene.
Filling in the midrange segment is the new HDi Range with 5 speakers in total. The lean lineup consists of a pair of floorstanders, a single massive center channel, a subwoofer and the speaker on the review table, the HDi-1600 which is the lone bookshelf speaker in the range.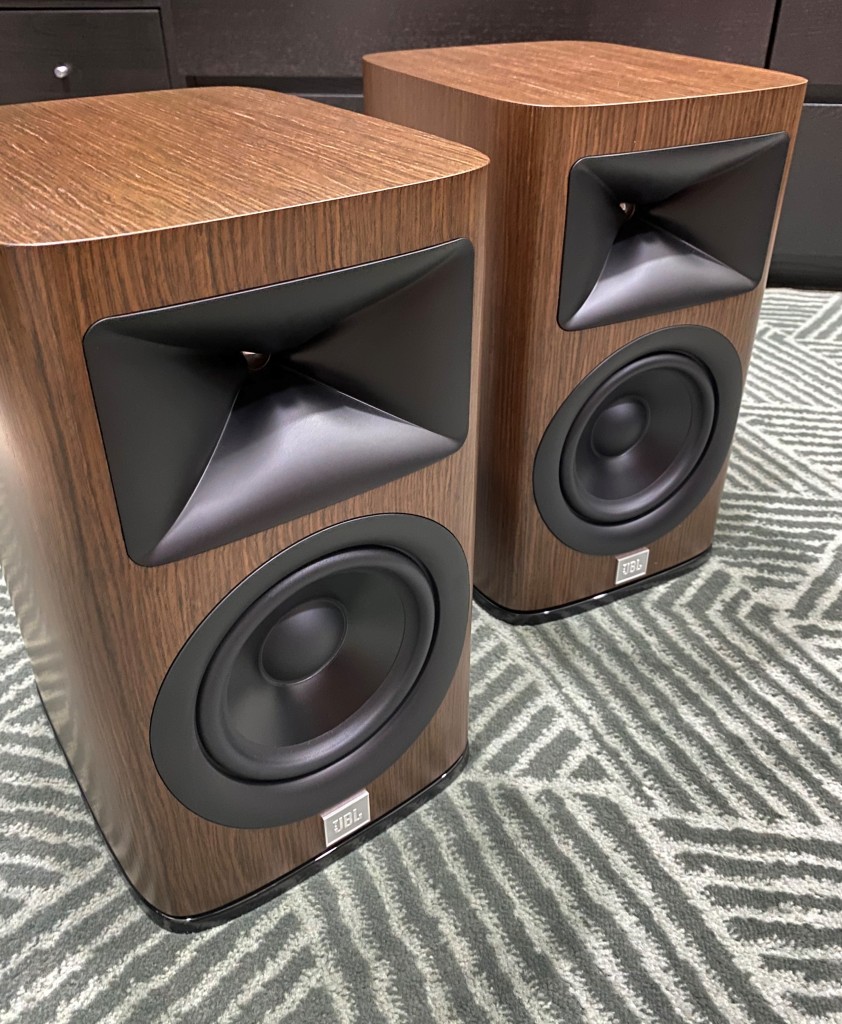 Build and construction
Looking straight at the baffle, the speaker showcases a 1 inch Teonex compression driver that sits behind a High-Definition Imaging waveguide (thus the HDi moniker) exclusive to JBL. This waveguide has a slight concave on all sides which makes it look a little unique compared to typical horn designs.
This high frequency unit is paired to a 6.5 inch advanced aluminum matrix cone woofer which sits in a cast basket responsible for bass output. This bookshelf's are a bass reflex design with the port located on the rear above the dual binding post for the option of bi-wiring or bi-amping the speakers.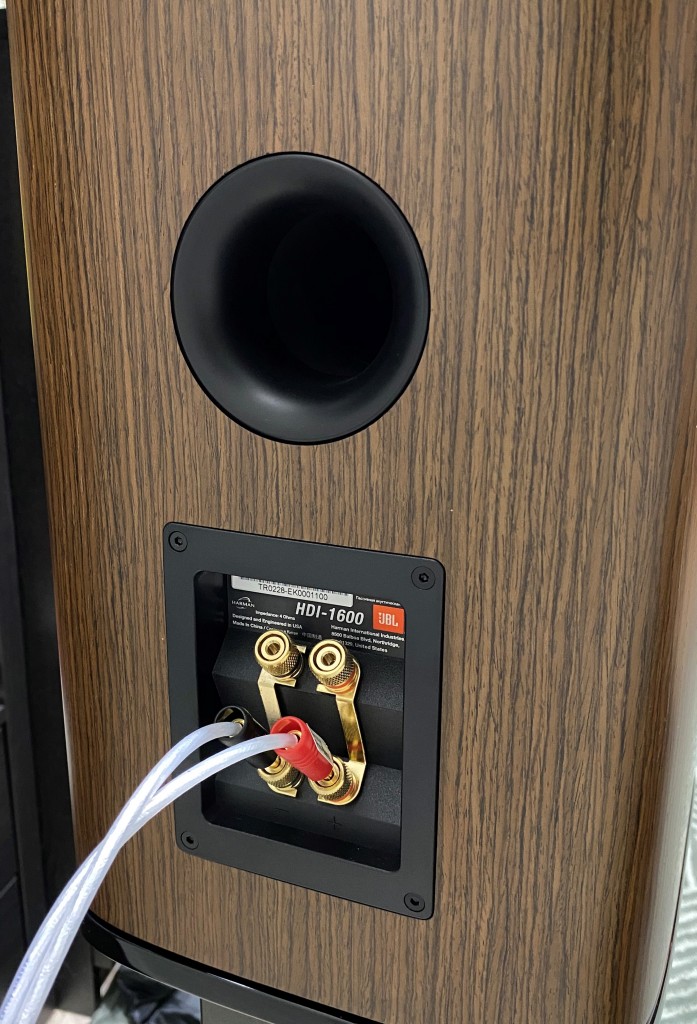 The speaker cabinet is rather large for a bookshelf with a height and width just over 14 inches and 9 inches respectively. The size is however masked to an extent by the rounded edges of the speakers as well as the slightly curved overall cabinet which makes the speaker look quite pleasant to the eyes. A magnetic grill is also provided to keep the drivers protected but being brutally honest, the speaker looks best without it. Also for those needing options, JBL provides three different finishes for the cabinet, two satin wood veneers (Walnut and Gray Oak) and a high gloss piano black finish.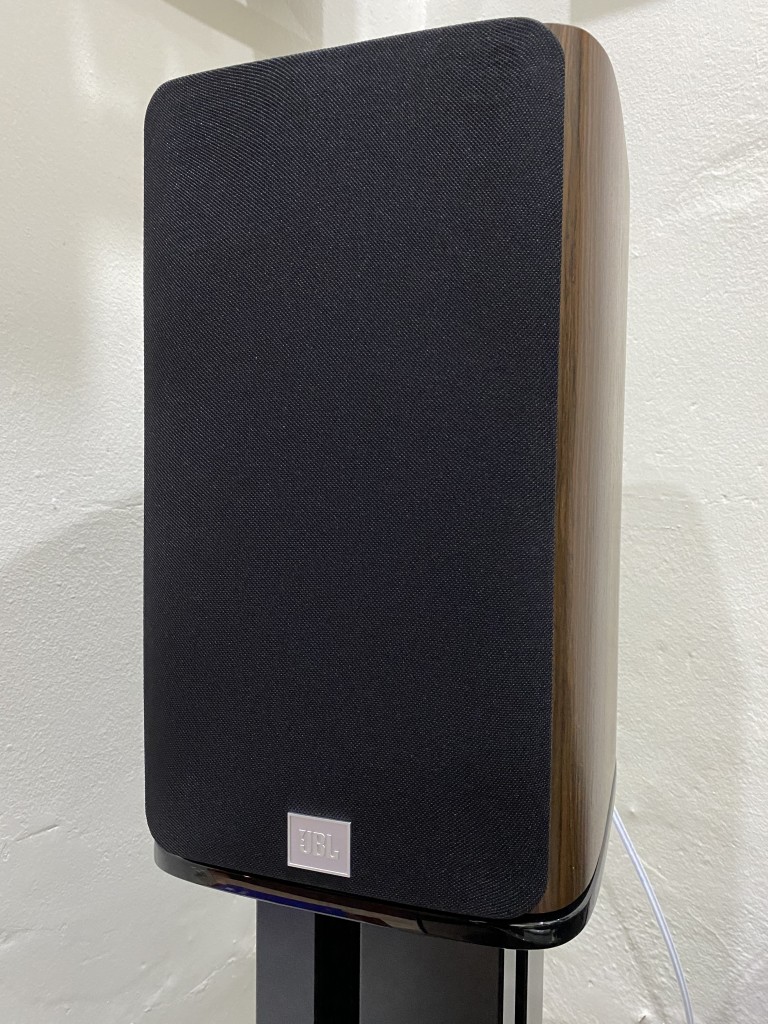 Sound
At 85 dB sensitivity with an impedance of 4 ohms, the HDi-1600 can be a rather challenging load to drive and to be honest in order to really appreciate this speakers mettle, it's best paired with amps with a good degree of drive. In my test, the speakers were driven by my rather grunt-y Rega Elex-R which was able to afford these power hungry speakers the muscle it needs.
Almost instantly the bass performance delights particularly with hip-hop and electronic dance music. Bass weight and depth is astounding, in some cases feeling like there's a subwoofer hidden somewhere providing support. Bass is also lightning fast with excellent dynamics, substantiating JBL's choice of woofer material and design.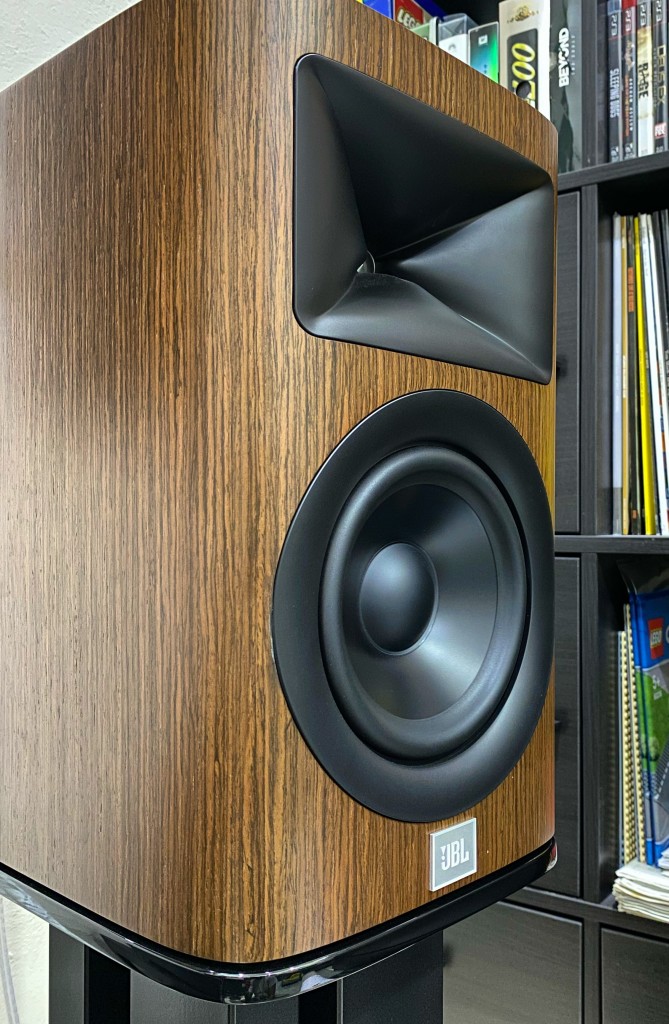 One of the aspects of the speaker that came as surprise however was the treble response which was very un-horn like. The treble was remarkably sweet and smooth which is uncommon with horns that tend to lean towards a brighter sound which can even be a little harsh when pushed hard. The highs were as dynamic as the bass response which makes for an amazingly coherent presentation. Bell taps and runs on cymbals sounded crisp and clear, never sounding irritable.

The overall sound reproduced by the speakers is pristinely clean, with excellent fine details. The sound has a slightly darker, richer tone which is great for prolonged listening session due to its non-fatiguing nature. As for soundstage, words like wide and expansive is what would best describe the overall experience when listening to the HDi-1600, great for those rock concert moments.
A unique quality about this JBL bookshelf is its remarkable performance when thrown into a multichannel home theater, which is applause worthy. Most audiophile speakers are unable to manage home theater, tending to sound to thin or flaccid. The HDi-1600 however is immensely capable and handles crazy dynamic shifts in movies effortlessly. The speakers are also quite comfortable playing at ridiculous levels, maintaining absolute control and still producing a staggering amount of detail.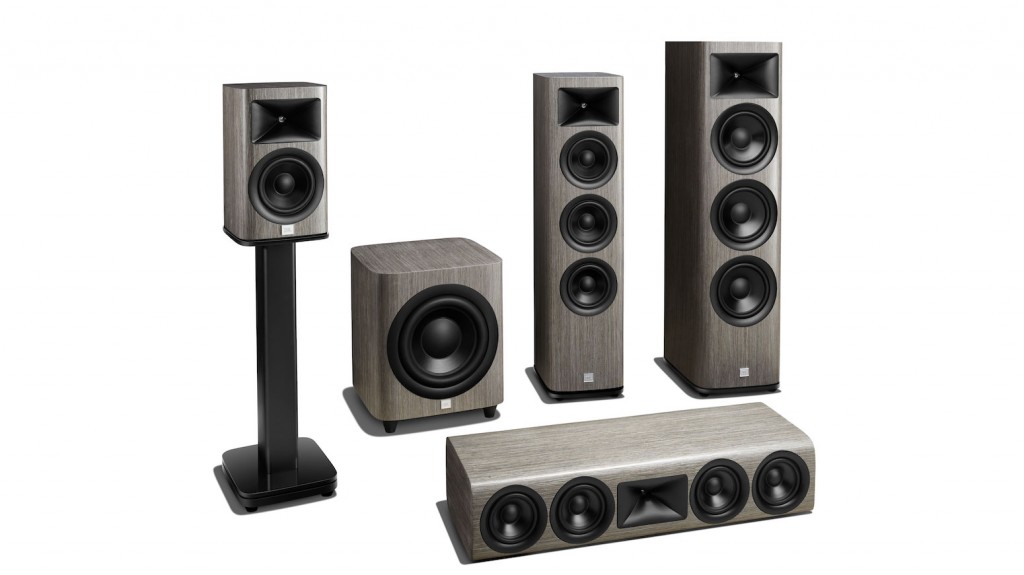 Do remember however that similarly to a 2 channel setup, the amplifier utilized in the home theater domain must possess a substantial amount of grunt to drive these speakers. I was lucky enough to have these speakers paired to a Lexicon RV-6 which is a pretty muscular receiver and the pairing was hugely rewarding.
JBL has had a strong showing in recent times with the revival of its many successful speakers but in my honest opinion the HDi-1600 is probably the one speaker I would pay the most attention too. Its build quality, performance in both 2 channel and multi-channel, effortless control and competitive price make this the speaker to beat. If you're looking for a speaker to perform double duty, listen to a plethora of genres, love detail and above all desire some deep punchy bass, then look no further than the JBL HDi-1600. The HDi-1600 retails for RM 8000 and is distributed by AV Designs Sdn Bhd.