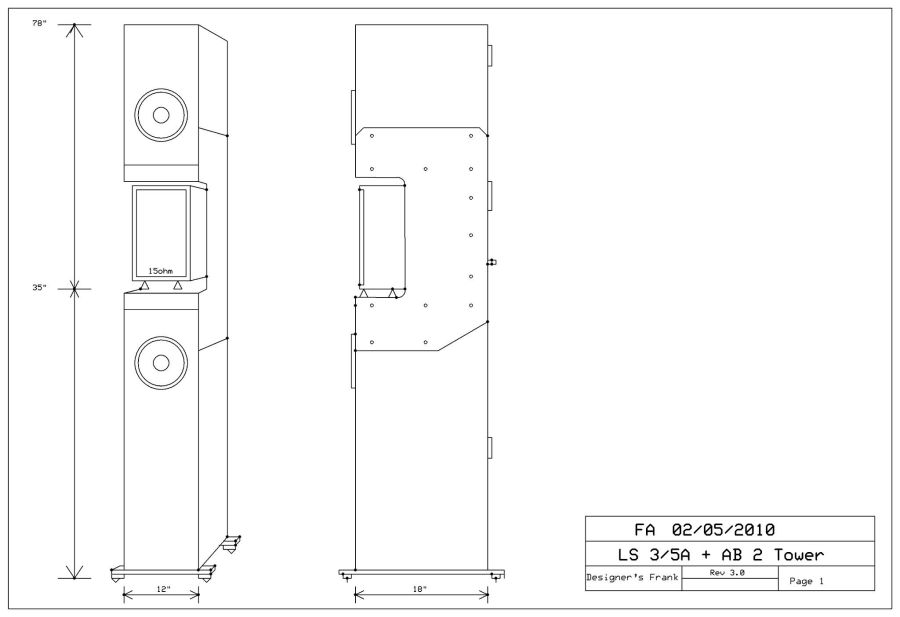 By Lam Seng Fatt
Frank Voon, who has made a name for himself internationally with his Frank Ultra Bank Storage power conditioners, has designed a tower sub-woofer which is passive and meant to complement small monitor speakers such as the legendary LS3/5a.
And there's good news for Malaysian audiophiles: He is offering the FV AB 2-Tower Sub at RM25,000 a pair (normal price: RM35,000) including monitor speakers called FV Monitors which are also designed by Frank.
Essentially the 78-inch tall AB 2-Tower Sub features two woofers in two separate bass-reflex cabinets joined in such a way that there is a cavity between them large enough for a small monitor speaker.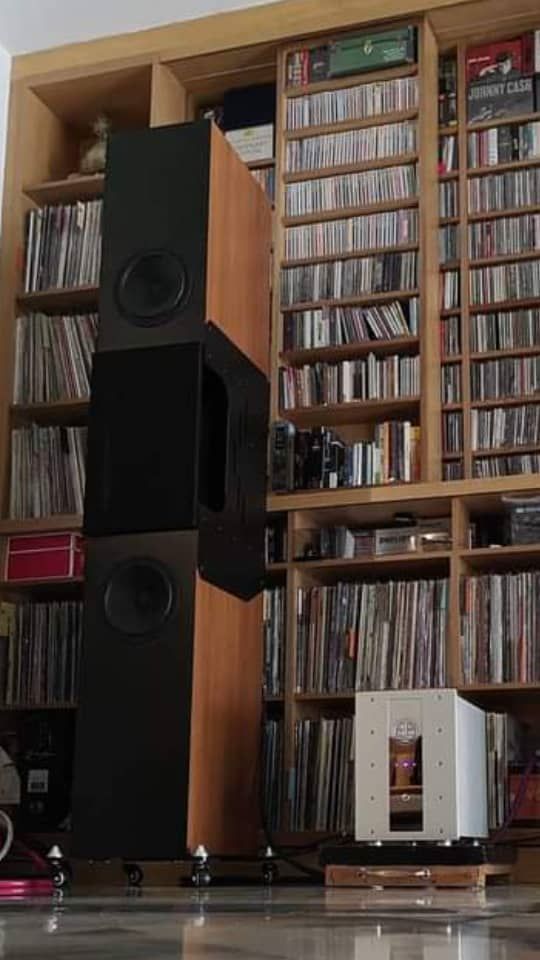 It is a plug-and-play design meant to boost the bass frequencies that small monitor speakers lack. The LS3/5a, for example, has bass rated to go down to only 70Hz.
Frank said: "I use two 9-inch woofers from ScanSpeak with carbon-fibre cones. They are housed in cabinets of different sizes and their cross-over frequencies are also different."
The bottom woofer crosses over at 90Hz while the top woofer crosses over at 130Hz.
Frank said if the woofers are housed in similar-sized cabinets and crossed over at the same frequency, the bass can be boomy.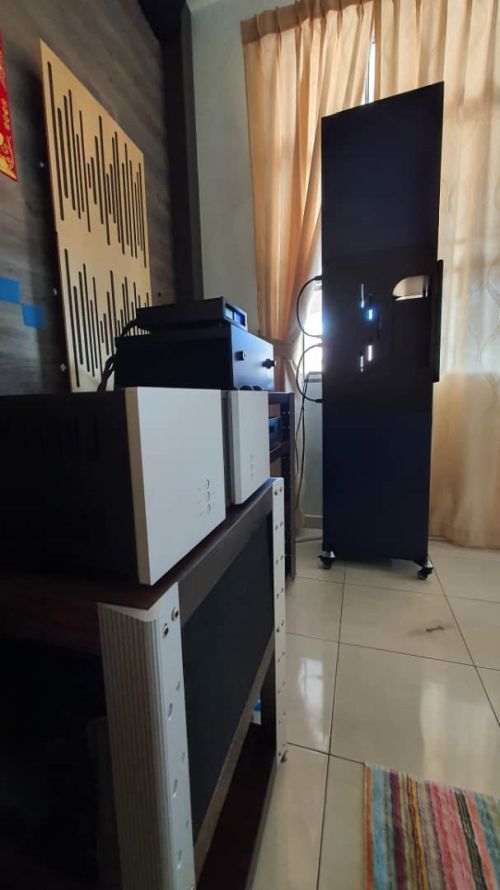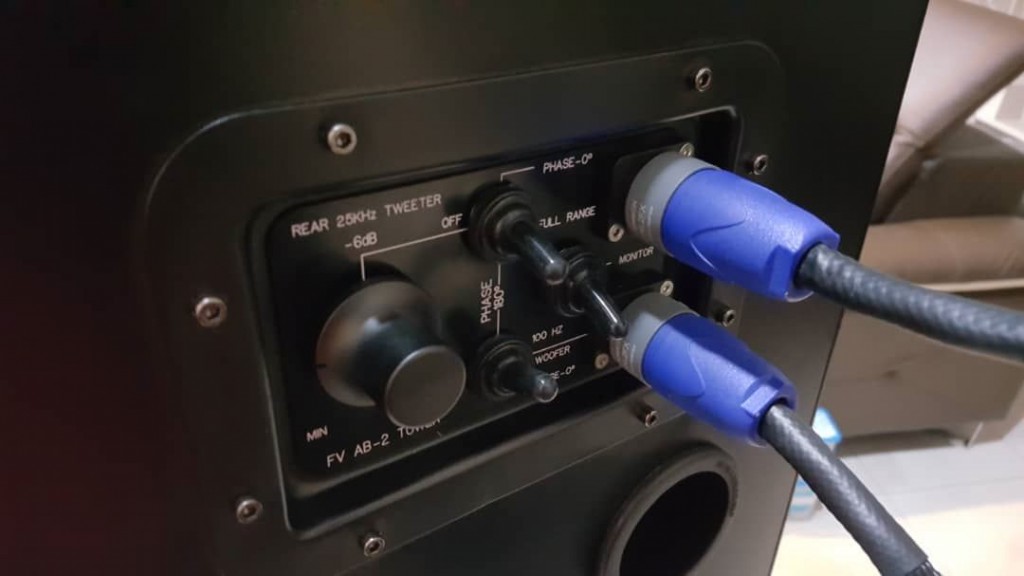 At the back is a super-tweeter for ambience which operates from 3kHz to 25kHz. The output and polarity are adjustable.
Frank said the normal price is RM35,000 per pair including the FV Monitor speakers. However, if you already own a pair of monitor speakers such as the LS3/5a, the price is negotiable. He also offers various finishes and audiophile-grade binding posts as options.
Speaker specifications:
Dimension : 12″W x 78″H x 18″D .
Weight: (6X separate box) Per channel 95Kg.
Woofer: 9″ X 4  woofer 150Watt Scanspeak.
Impedance: 4 Ohm.
Ambience Super tweeter: 1″  3KHz to 25KHz.
Sensitivity : 89dB @ 1w @ 1meter @ 1KHz.
Crossover: 6 independent crossovers
Frank Voon can be contacted at 012-2981011