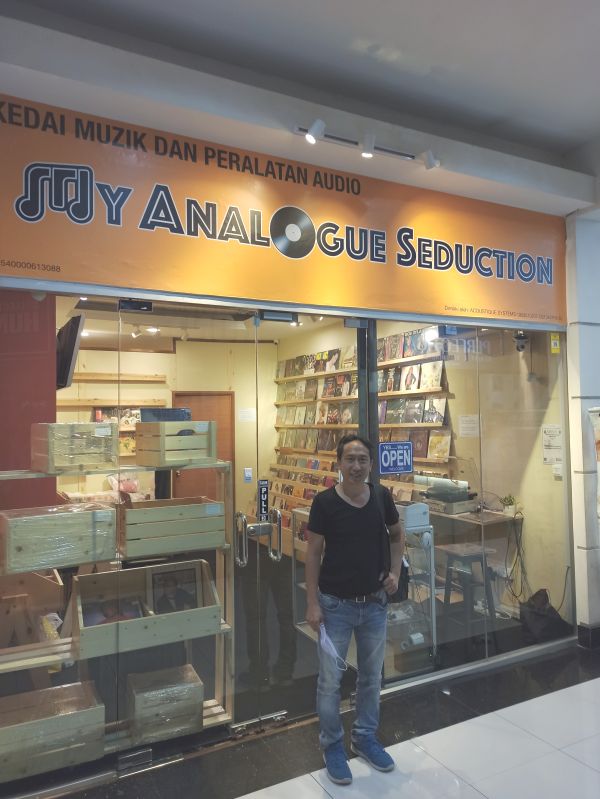 While Petaling Jaya's Amcorp Mall itself is quite quiet these days with COVID-19 lockdowns and people preferring to stay at home, things have been happening among some of its tenants.
In a previous post (http://av2day.com/2020/12/al-audio-station-to-open-another-showroom-in-amcorp-mall/), I reported that A&L Audio Station on the first floor will be opening another showroom on the second floor.
This post is about another AV dealer, CN Lim of Acoustique Systems, also on the first floor opening a record store just opposite his current outlet.
Called My Analogue Seduction, it sells LPs and LP racks made of pine wood.
CN Lim said most of the LPs are from his personal collection. — By Lam Seng Fatt