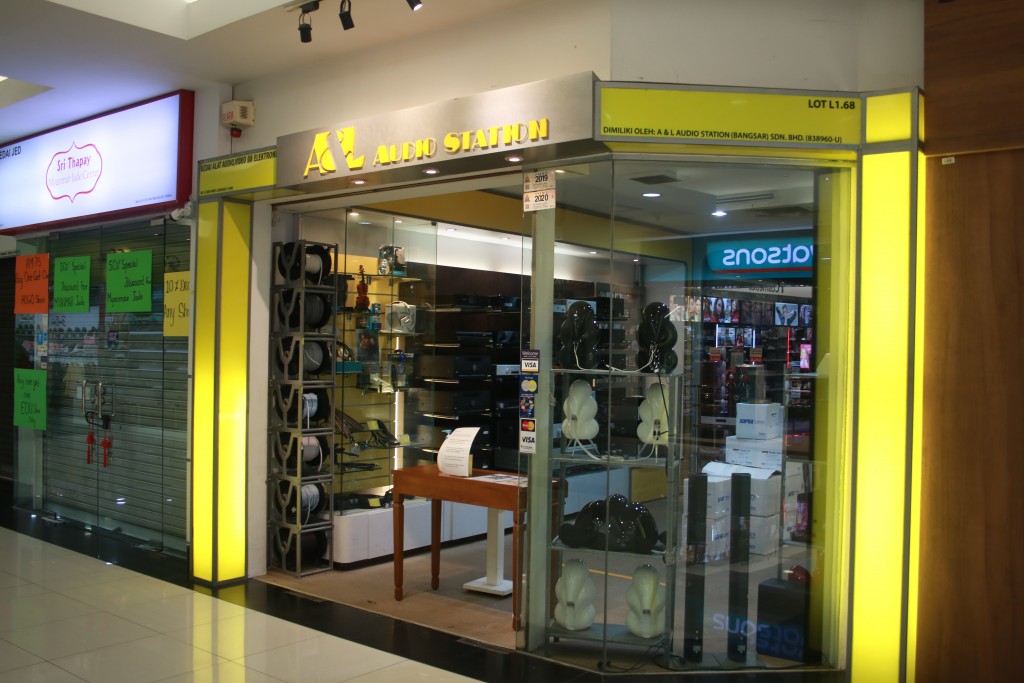 By Lam Seng Fatt
A&L Audio Station is certainly expanding during these challenging times caused by the COVID-19 pandemic. While other businesses are closing down, A&L Audio Station is opening another showroom on the second floor of Amcorp Mall, just one floor above its current showroom.
Datuk Atven Liew, managing director of A&L Audio Station, said he will set up a PS Audio and Audio Solutions system in the new showroom, which should be ready for demos by early next year. The new showroom will focus on PS Audio and Audio Solutions products, Datuk Atven said.
There are plans to open more outlets, but it is too early to reveal them and Datuk Atven will announce the locations once the plans materialize.
He added that A&L Audio Station has taken on more brands — Audio Solutions from Lithuania, Moonriver Audio from Sweden and Audio Space from Hong Kong.