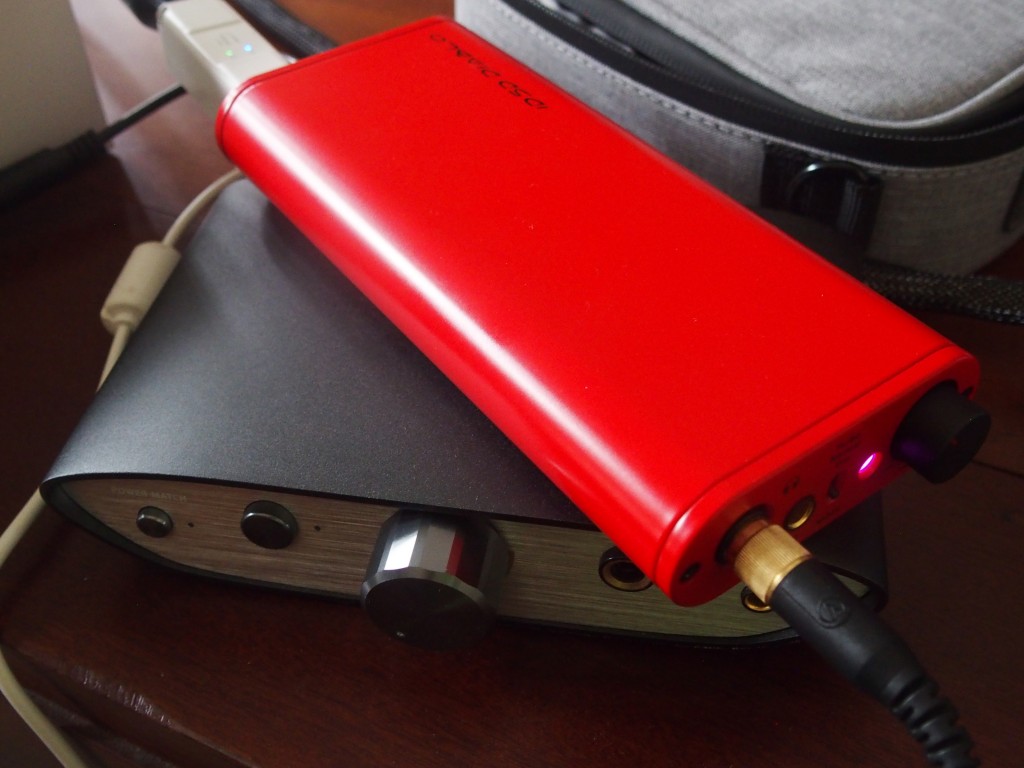 By Lam Seng Fatt
iFi seems to be hitting home runs these days. Soon after the release of the neo iDSD and micro iDSD Signature, iFi launched the iDSD Diablo yesterday (Jan 15, UK time).
It comes in Ferrari red and is at the top of the iFi range of portable DAC/headphone amps. It a purist headphone amp with no filters and no streaming feature.
It uses two Burr-Brown DAC chips and the new 16-core XMOS chip to process the data via USB and S/PDIF digital inputs. The iDSD Diablo can handle up to PCM 768, DSD 512 and 2xDXD with the PCM and DSD files remaining bit-perfect. It also provides full MQA decoding.
From the iFi website: "Balanced, differential analogue circuit design reduces noise and cross-talk within the signal path by fully separating the left and right channels. The iDSD Diablo benefits from further refinements to our balanced, symmetrical dual-mono topologies with short, direct signal paths. We call this PureWave.
"Negative feedback is used in amplifier circuits to compare the output signal with the input signal and correct errors. BUT there are drawbacks. iFi turns the negatives into positives with OptimaLoop.
"We recognised that different parts of a circuit benefit from specifically optimised feedback loops and have developed a negative feedback system that is much more accurate than the usual approach. This incorporates multiple feedback paths instead of a global loop, each path optimised for a particular function and working synergistically with the others to deliver optimal overall performance."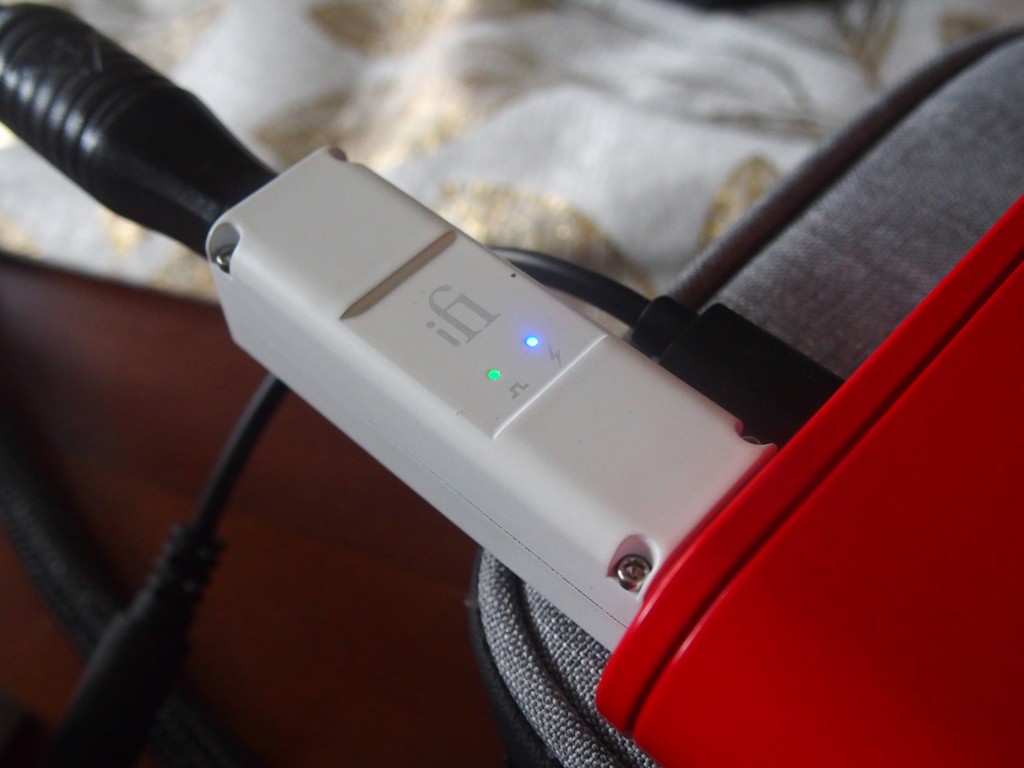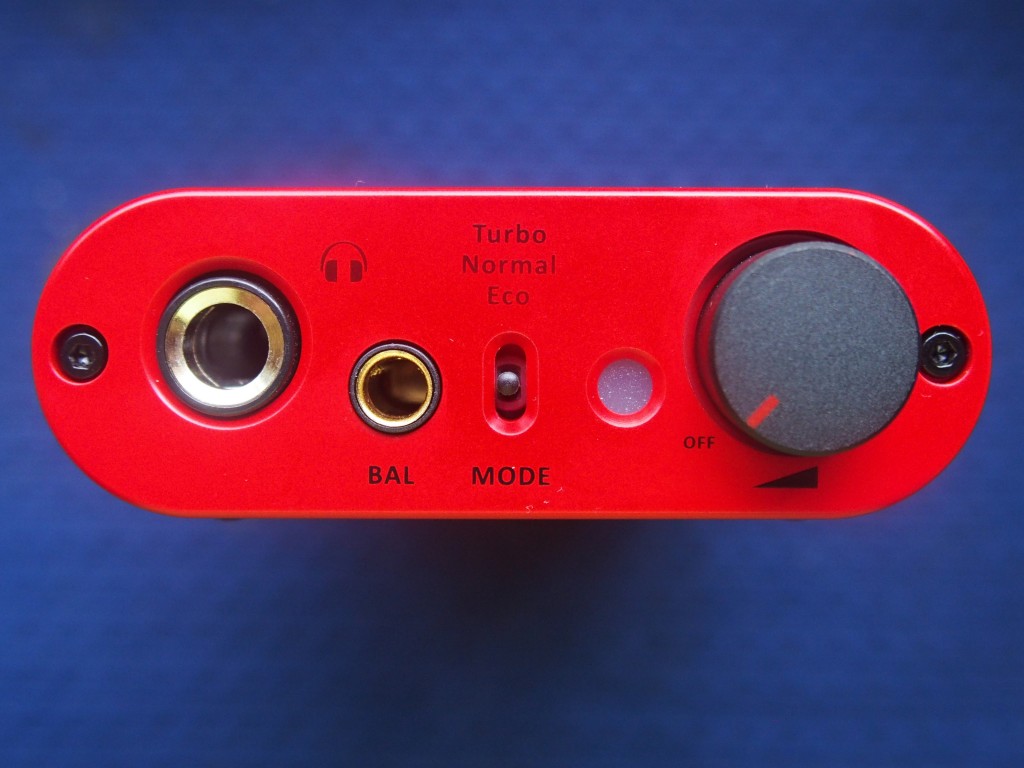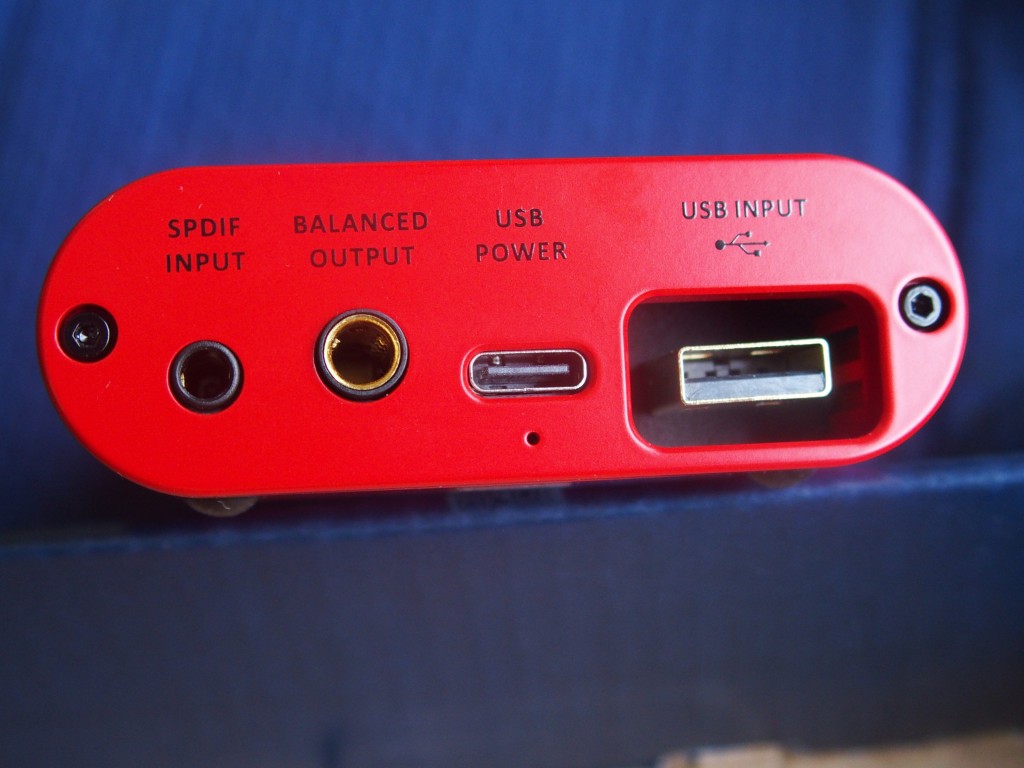 I used my laptop with J River to play CD rips, hi-res PCM and DSD files. I also played Master files from Tidal.
I used my own iFi iSilencer+ and also the iPurifier3 which is bundled with the iDSD Diablo. The USB cable was a bit of overkill, but since it was in for review…why not? It was a Shunyata Alpha which costs more than the iDSD Diablo.
Before using the iDSD Diablo, you have to charge the internal battery. It can also play with power from the mains and included in the package deal is the iFi iPower 5V AC/DC adapter which needs an adapter cable to terminate in the USB C power port. The package also has a 4.4mm Pentaconn to twin XLR balanced interconnect cable to connect to an integrated amp, preamp or active speakers. Since my preamp has only single-ended inputs, I could not test that function.
It has a standard 6.3mm single-ended headphone socket and a 4.4mm Pentaconn balanced output.
Once fully charged, I operated the Diablo on battery power. You just have to turn the volume knob to power up the unit.
The iDSD Diablo headphone amp delivers up to 5,000mW of power and has three settings:
Turbo for current-hungry headphones like planar magnetics
Normal for most over or on ear headphones
Eco to suit high-sensitivity in-ear monitors
First of all I have to say that the Diablo is indeed very powerful. With the Audio Technica ATH-50x, which has impedance of 38 Ohms, the 'Eco' setting was sufficient and I had to turn the volume knob up just a little to get comfortable loudness. Since the headphone amp is so powerful, you have to be careful to always turn the volume down before listening to your headphones.
With the Sennheiser HD 600, which has impedance of 300 Ohms, the 'Normal' setting was more than enough. Again, I had to turn the volume knob up just a little bit.
Sound Quality
First of all, I must say that I have never heard MQA files sound so good. I have an iFi ZEN DAC, but it is an MQA renderer and does not perform the complete unfolding.
The iDSD Diablo does the full MQA unfolding and, yes, there is indeed a discernible difference between an MQA and a non-MQA file of the same song.
Though the ZEN DAC is good, especially for its price, the iDSD Diablo is miles ahead in terms of sonic performance.
Strangely, with the iDSD Diablo, the difference in sound quality between a Quad DSD 11.2 file and an MQA file of the same song became much smaller and except for a slight increase in clarity, the Quad DSD 11.2 file sounded as good as the MQA file. I was comparing Quad DSD 11.2 and MQA files of Mozart's Violin Concerto in D Major KV 218 – Allegro that I had downloaded from 2L.
As a headphone amp, the Diablo is surely of very high quality. Even CD rips sounded clearer and punchier and the feeling that the headphone amp was always revving up ready to be unleashed was consistently there.
The iFi iDSD Diablo retails at RM4,399 and is available at E1 Personal Audio in Sungei Wang Plaza, Asia Sound in Amcorp Mall and Audio Image in Petaling Jaya. For more details, contact Shaiful at  03-2110 2328.