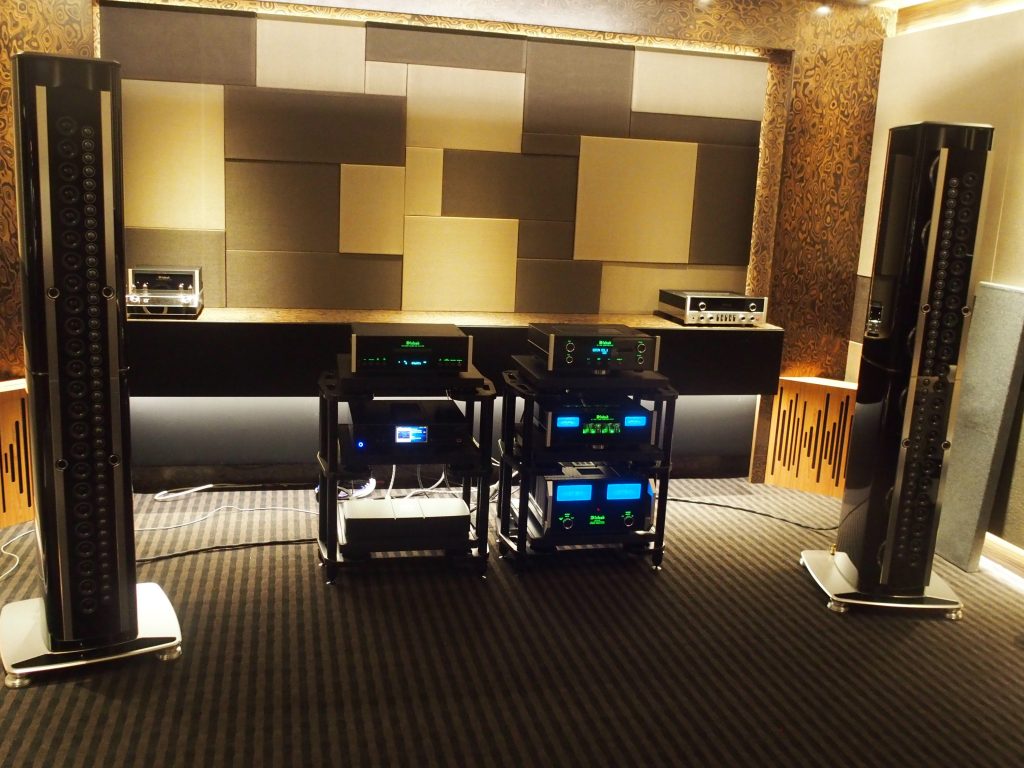 At Audio Perfectionist in Jaya One, Petaling Jaya, a McIntosh-based system has been set up for demo by Issac Ho.
The system comprises: McIntosh XRT1.1k speakers, McIntosh C1100 preamp, McIntosh MC462 power amp, Cary Audio DMS700 streamer and McIntosh MCD350 CD player.
The components are placed on an HRS SXR Audio Stand, HRS R3X isolation platform, HRS damping plate on top and Helix under the DMS700, HRS Vortex under the C1100 controller and pre amp.
Cables are: Ansuz Speakz A2 speaker cable, Ansuz Signalz C2 1.5m XLR from DMS700 to pre amp and Ansuz Signalz A2 1.5m XLR from pre to power.
On the power supply side are the Ansuz Mainz A2 power cord from wall to Ansuz Mainz8 D2 distributor and from distributor to components are all Ansuz Mainz X2 1.5m power cords.
Here are some demo tracks recorded in 24bit 48kHz WAV files (converted to FLAC) using a Tascam TM-2X stereo microphone and a Sound Devices MixPre-3 II. — By Lam Seng Fatt