By Lam Seng Fatt
YY Sound Systems Sdn Bhd has become the Malaysian distributor for Magico speakers.
YY Sound Systems, which is located in Desa Bercham, Ipoh, Perak, also sells high-end brands like Gryphon, Jadis, Genesis, Wilson-Benesch, CH Precision, Yamaha, EAR-Yoshino, TAD and Ortofon.
YY Sound Systems posted on its Facebook page: "We are excited to add this top of the line speaker manufacturer from America to our extensive line-up of high-end audiophile brands that we are proud to carry in Malaysia."
Managing YY Sound Systems are Soong Mun Hoe and Maurice Han, who is the son of TK Han of Reference Audio of Singapore. Reference Audio has stakes in YY Sound Systems and RAVE in Kuala Lumpur.
TK Han said the Malaysian launch of the Magico speakers will be held at its collaborator-cum-dealer Hi-Fi Choice in Penang on a date to be announced soon.
Maurice Han told av2day.com that they will be bringing in three models — the Magico A3, A5 and M2.
"The A3 is expected to be our bread and butter unit.
"The A5 is one of their latest releases that came out last year and benefits from their experience with the flagship M9 speakers.
"The M2 is their entry model for the M-series that has been recently placed on Stereophile's recommended components list," Maurice said.
From the Magico website:
The inspiration for the new A3 was driven by the engineering challenge to create not only a full range loudspeaker that incorporates similar design philosophies found in higher-end Magico offerings but to provide an entry level category that is accessible to a new and wider audience of music enthusiasts.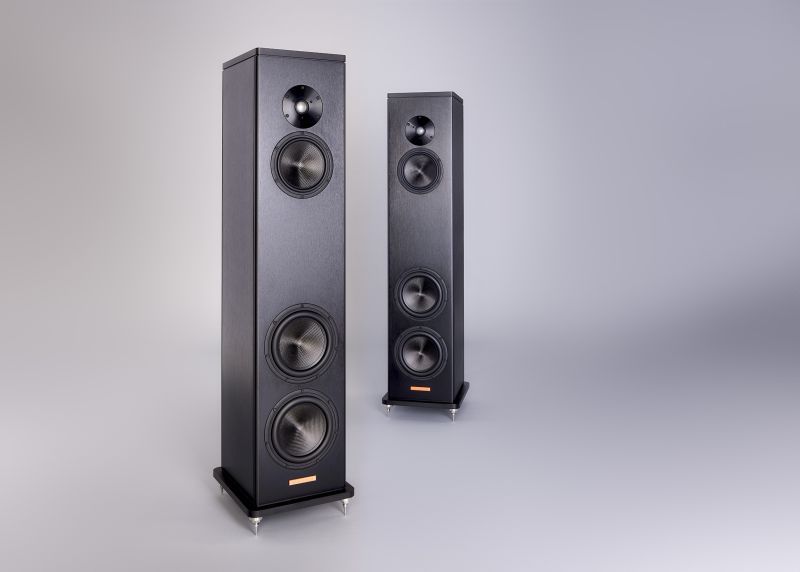 A3 specifications:
1 X 1.1" (2.79cm) Beryllium Dome Tweeter
1 X 6" (15.24cm) Graphene Nano-Tec Midrange
2 X 7" (17.78cm) Graphene Nano-Tec Bass
Sensitivity: 88dB
Impedance: 4 Ohms
Frequency Response: 26 Hz – 50 KHz
Recommended Power: 50 watt RMS (min) / 300 watts (max)
Dimensions: 44"H x 11"D x 9.25"W (112cm x 27cm x 23cm)
Weight: 110 lbs. (49.89 kg)
The new A5 is a flagship A-Series model (3 way / 5 driver design) which incorporates the company's first 5-inch pure midrange driver as well as enhanced midrange and bass driver cone technology. These new advanced cones achieve unprecedented stiffness-to-weight ratio, a key parameter that Magico has pursued over the past 15 years. The massive, sealed enclosure of the A5 is formed entirely of 6061-T6 aircraft grade aluminum, the same material and construction methods as in Magico's acclaimed Q-Series. Complex internal bracing helps stiffen the entire enclosure and minimize unwanted resonances and colorations, allowing all drivers to perform with stunning resolution and dynamics. The A5 is finished in an elegant brushed black anodized aluminum with grilles available separately as an option.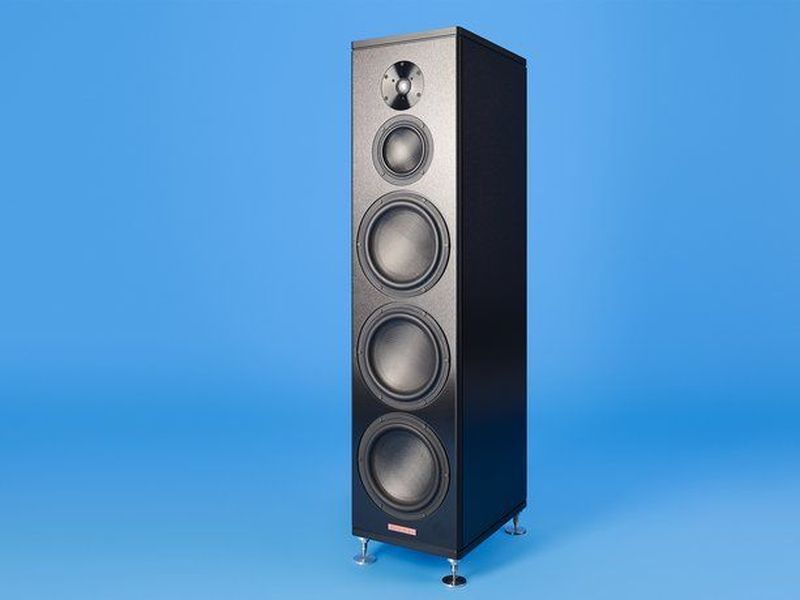 A5 specifications:
1" Tweeter (x1)
5" Graphene Nano-Tec Midrange (x1)
9" Graphene Nano-Tec Bass (x3)
Sensitivity: 88dB
Impedance: 4 Ohm
Frequency Response: 24 Hz – 50 kHz
Recommended Power: 50-1000 watts
Dimensions: 10.5" (W) x 14.9" (D) x 44.75" (H)
Weight: 180 lbs.
The M2 incorporates the Diamond coated Beryllium diaphragm tweeter (28-mm) used in the M3 and M6. The optimized geometry and the Diamond coating on the Beryllium aligns the acoustical properties closer to perfection without adding extra weight of a full Diamond dome, this revolutionary tweeter design offers a near perfect weight to stiffness ratio that is unmatched in the industry. The new tweeter provides extra-long excursion movement and uses a neodymium based motor system that is customized to match the sensitivity and power handling capabilities of the M2 while maintaining ultra-wide dispersion characteristics and ultra-low distortion measurements.
Magico is the world's first manufacturer to utilize graphene in the development of a radically new and advanced loudspeaker cone design. Graphene has many extraordinary properties and is approximately 100 times stronger than the strongest steel. The newly designed Magico six-inch midrange and seven-inch bass driver cones found in the M2 are both manufactured using Multi-Wall carbon XG Nanographene and an ultra-stiff proprietary new carbon weave which is 20% lighter and 300% stiffer than previous cone material we used in Magico loudspeaker offerings.
Two seven-inch M2 bass drivers are vertically aligned to achieve ideal room integration and reproduce the lowest registers of bass frequency with speed and accuracy. The M2 bass drivers are optimized for minimal music related distortions in the frequency and time domain using the latest state-of-the-art FEA simulation.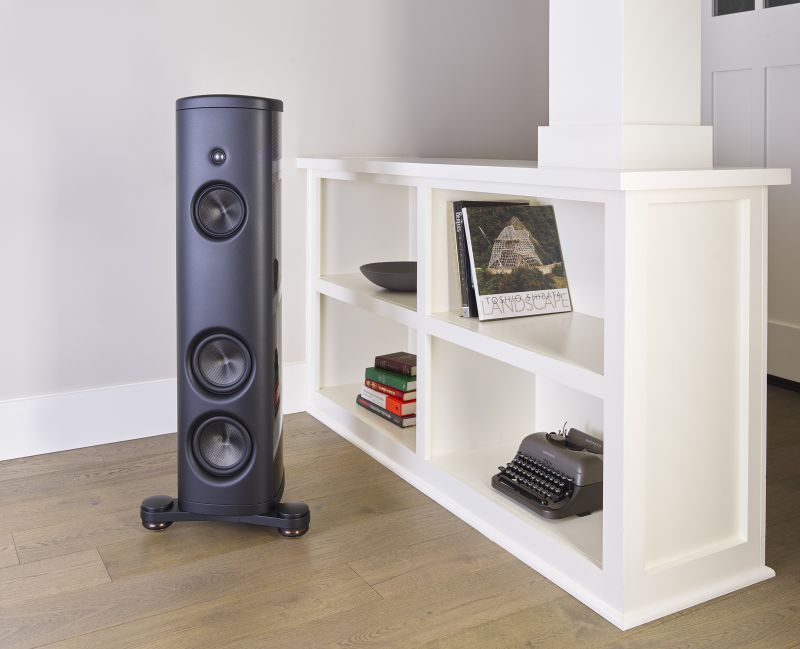 M2 specifications:
1 X 1" (2.8cm) Diamond Coated Beryllium Dome Tweeter
1 X 6" (12.24cm) Graphene Nano-Tec Midrange
2 X 7" (17.78cm) Graphene Nano-Tec Bass
Sensitivity: 88dB
Impedance: 4 Ohms
Recommended Power:
Minimum 50W rms
Dimensions: 45″H x 17.5″D x 18W (114.3cm x 44.45cm x 20.32cm) (including MPod 3-Pt Stand)
Weight: 165 lbs. (75 kg)
YY Sound Systems is located at 61A Lebuh Bercham Selatan 1, Desa Bercham 31400 Ipoh, Perak, Malaysia. For more details, contact Soong Mun Hoe & Maurice Han at +6012-5846520 or email [email protected].