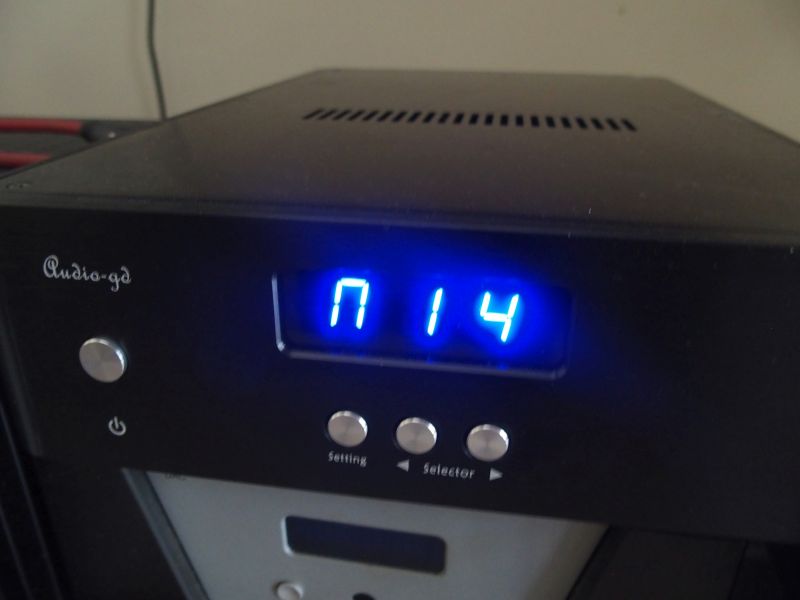 Even today, many audiophiles still prefer the sound quality of R2R DACs compared with Delta-Sigma types.
They claim that R2R DACs sound smoother and more like analogue.
Audio-GD from China makes some R2R DACs which have received quite good reviews. All Audio-GD products are designed and developed under the guidance of He Qinghua, the 'First Prize Winner' of the National Semiconductor (USA) Audio Design Contest.
AFC Top Hi-Fi gave me an Audio-GD R-1 DAC for review recently. This is an R2R DAC and retails at RM4,288, which is quite affordable given the cost of hi-fi components these days.
Audio-GD lists out the pros and cons of an R2R DAC:
Advantages:
1) R2R will not convert the clock signal into the output signal.
2) R2R is not sensitive to jitter while a Delta Sigma DAC is much more sensitive to jitter.
3) The output signal is much more precise compared to a Delta Sigma DAC.
Weaknesses:
1) THD today is extremely good with Delta Sigma chips while R2R ladders are good too, but not as good as Delta Sigma chips.
2) Glitches and accuracy issues of the ladder resistors are very difficult to overcome and require complex technology to resolve them.
There is quite a bit of technology involved in the Audio-GD R-1's R2R design. From the Audio-GD website: "The tolerance of the resistor will never solve imperfections of a ladder. This would require resistors with a tolerance of 0.00001% to be able to handle 24-bit resolution. The solution is to correct the ladder and not only depend on the tolerance of resistors. It's a combination of ultra-low tolerance resistors controlled by a correction technology using very high-speed FPGA in its design."
From the outset, I must state that the Audio-GD R-1 is quite a confusing piece of equipment. It comes with no user manual and the controls are not really intuitive.
So I had to go to the company's website to find out how to get it to work. Unfortunately, the website's English is not exactly very polished and you will get even more confused after reading the manual online.
First of all, I have to inform that to send DSD files from a laptop over to the DAC, you have to download the Amareno Combo 384 driver from the website (www.audio-gd.com). To play PCM files, it is not necessary to download the Amareno Combo 384 driver.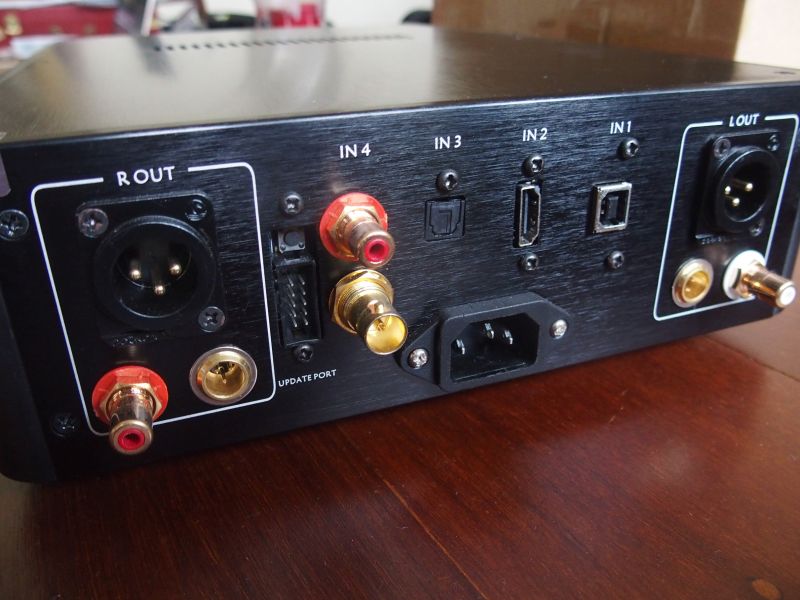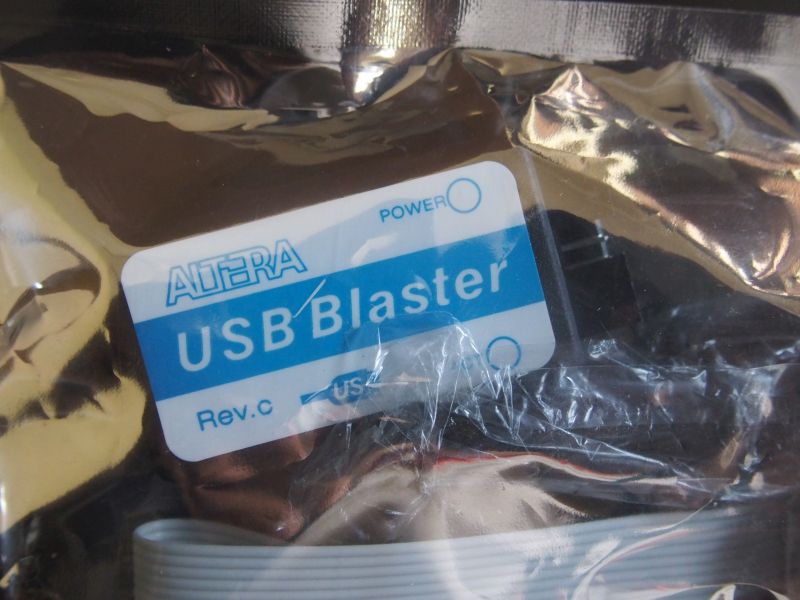 When I used my CEC belt-drive CD player to spin some CDs via a co-ax cable, the DAC detected the input. It was the same when I used my laptop with J River and a Shunyata Delta USB cable.
Playing ripped CD files and even hi-res PCM files did not pose any problem. It was only when I wanted to play some DSD files that I had some issues which were solved only after I downloaded the Amareno Combo 384 driver.
As for the sonic quality, the sound was smooth without any irritating digital edges. Outstanding was the tight and tuneful bass which laid a very 'bouncy' rhythmic base to the songs played.
However, the DAC had the tendency to thrust the vocals a bit forward from the mix while the images had the tendency to group together in the space between the speakers.
Instructions that are easier to understand and controls which are more intuitive would be very welcome. But in terms of sound quality, there was not much to complain about given its price.
The Audio-GD R-1 DAC is still worth an audition just to check out the R2R sonic signature.