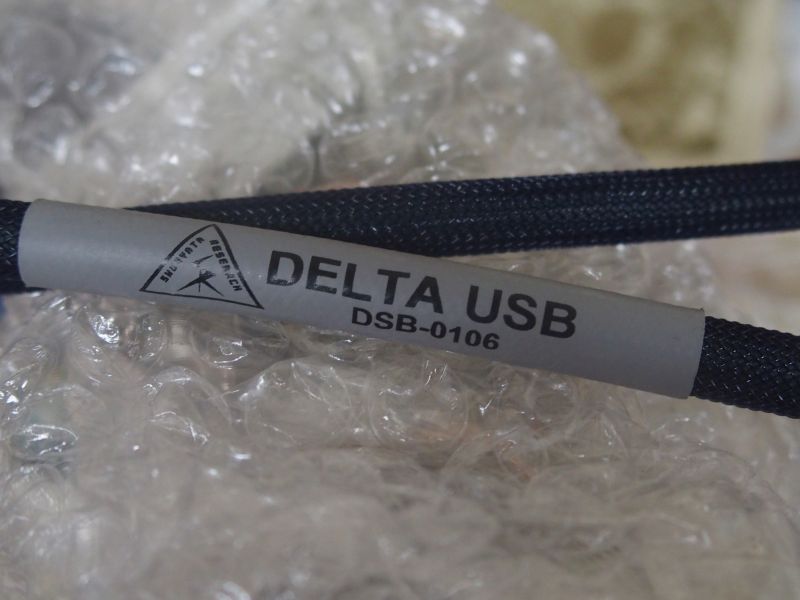 USB cables stir up a lot of controversy even today.
Some people swear by audiophile USB cables while others will call them snake oil. Disbelievers will tell you that "Ones and zeroes are ones and zeroes. If it is 'one' at the sender, it will be 'one' at the receiver."
My personal journey in the discovery of the effects of USB cables on sound quality started off, like every audiophile, with the stock USB cables that came with the DACs.
My first audiophile USB purchase was the Kimber USB cable, which if I am not wrong, was the first audiophile USB cable. It sounded better than the stock USB cables. I used that till I reviewed the Furutech USB cable which sounded better than the Kimber.
So I have used the Furutech all these years even while other audiophiles were heaping praises on the Audioquest and Wireworld USB cables.
Earlier this year CMY Audio & Visual passed me a Shunyata Delta USB cable for review.
First of all, the Shunyata Delta USB cable is not cheap — it retails at RM2,250.
Shunyata in its website states: "There are many problems with off-the-shelf USB cables including poor quality conductors and dielectrics and insufficient shielding. Conventional cables induce high amounts of signal jitter and phase noise degrading sonic performance.
"The Delta USB cabling is an exclusive Shunyata Research product that was designed to achieve reference level performance but at a very reasonable price point. ArNi® silver conductors and fluorocarbon dielectrics and PMZ construction achieves low levels of jitter and phase noise measurements. Silver-plated copper braided shields protect the delicate signals from external RFI/EMI."
Shunyata goes on to explain the proprietary technologies used in its USB cable: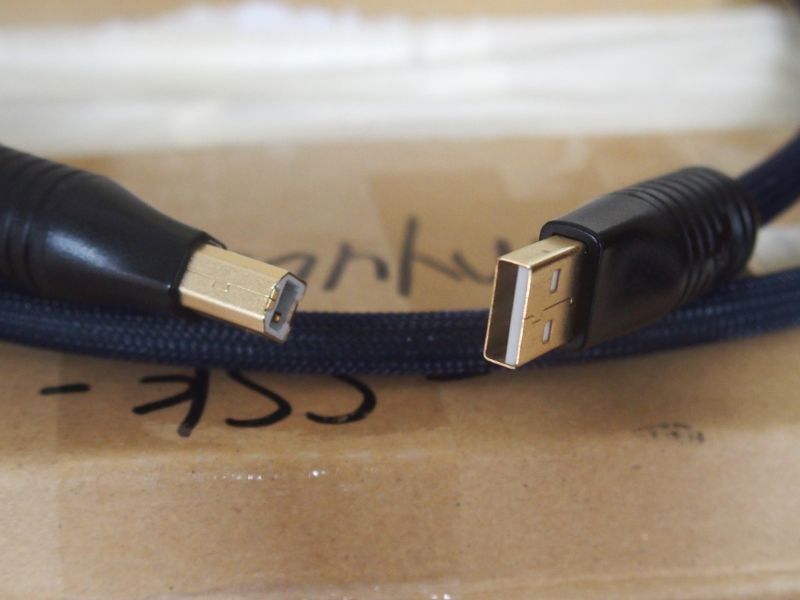 "SR-USB — There are very few great quality USB connectors so we created our own. It features an easy to grip, large diameter head-shell that accepts large gauge wiring. It has an exceptional strain-relief system that ensures longterm reliability even with heavy usage. The contacts are made from high conductivity gold-plated copper assuring minimal signal junction impedance.
"PMZ — Shunyata Research digital cables are produced using a Precision Matched Impedance cable geometry. This means that tolerances of the conductor surface, dielectric extrusion, and the precision of the braided shield are held to minute variances. To achieve these tight tolerances, the extrusion and braiding machines must be run at one-quarter speed during the manufacturing process. The result is better performance through a reduction of cable-induced signal jitter.
"ArNi wire was designed by Shunyata Research to be the finest quality wire available. It begins with the highest purity of copper and silver metals available, including Ohno (single crystal), PCOCC silver and OFE C0101 conductors. Fluorocarbon dielectrics, usually only found in aerospace applications that have exceptional electrical characteristics including extremely low dielectric absorption, high dielectric strength and superb heat resistance. When used in digital wiring it significantly reduces transient energy storage and release which affects phase noise performance.
"Kinetic Phase Inversion Processing was developed by Caelin Gabriel after years of research into the underlying causes of various effects such as burn-in, wire directionality and the effects of cryogenic treatment. He discovered that there was an underlying core principle that burn-in and cryogenics only partially addressed. Once the governing principle was understood it became possible to create a processor that reduces the need for long burn-in periods and eliminates the effects of cryogenic treatment. Four-days of continuous KPIP processing dramatically reduces the sonic ups and downs associated with burn-in, delivering a relaxed and natural presentation."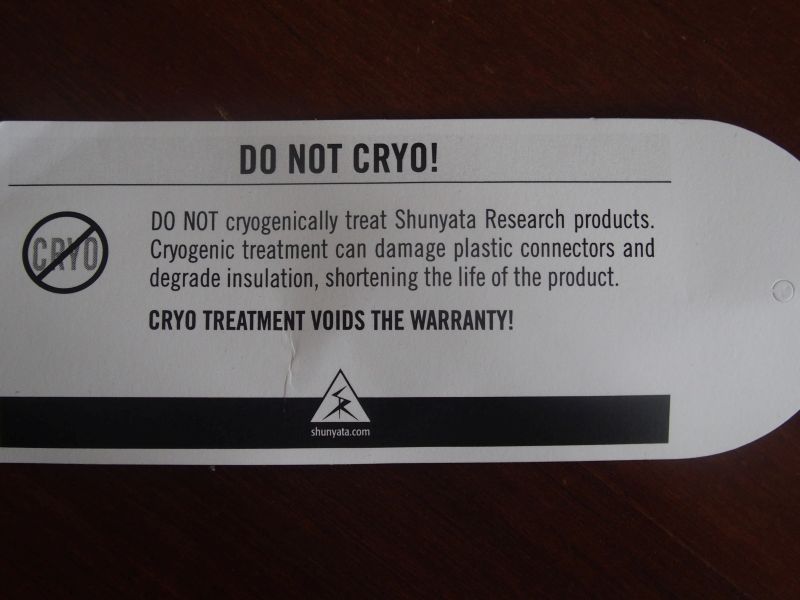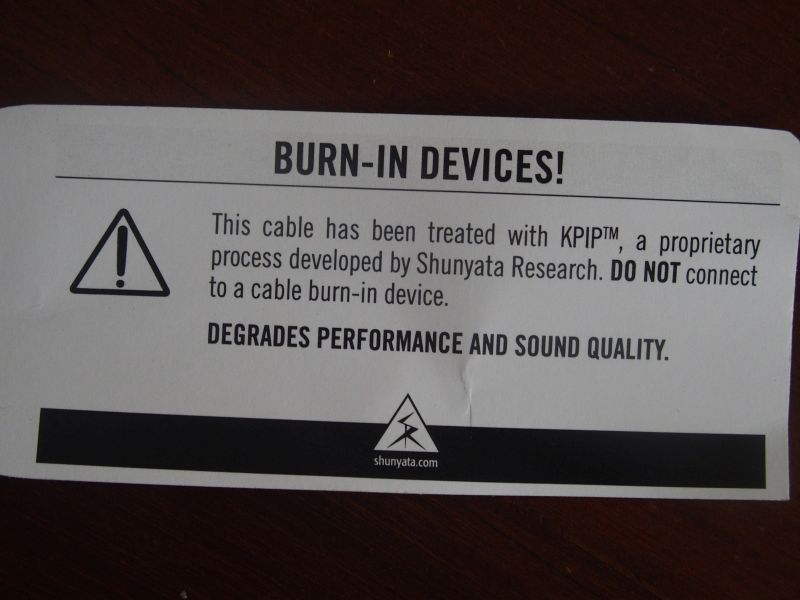 Enough of all that technical talk…how well does the Shunyata Delta USB cable perform?
Suffice it to say that the Furutech USB cable, which had served me well for so many years, was surpassed in sound quality.
These past few months I have been working from home and while doing work on the laptop, I have been listening to Tidal with the iFi ZEN DAC and either the Audio Technica ATH M50x or the AKG K240 II headphones. So it was a simple matter of switching between the Furutech and the Shunyata Delta USB cables to compare them.
The sonic signature of the Shunyata Delta USB cable is a very relaxed, smooth, spacious, detailed and clear sound. When listening to Leonard Cohen's Ten New Songs, the separation between Leonard's and Sharon Robinson's voice became better defined.
The Shunyata Delta USB cable could separate the instruments and voices much better than the Furutech cable could. In comparison, the Furutech sounded a bit muddy and blur.
To be expected in the audiophile world, such improvements come at a price. Is the Shunyata Delta USB cable worth RM2,250? Only the buyer can answer that question.
Would I buy it? Well, while writing this review, I have been listening to the Shunyata Alpha USB cable, which is the next step up and, of course, more expensive.
Shunyata products are availabe at all CMY Audio & Visual outlets.