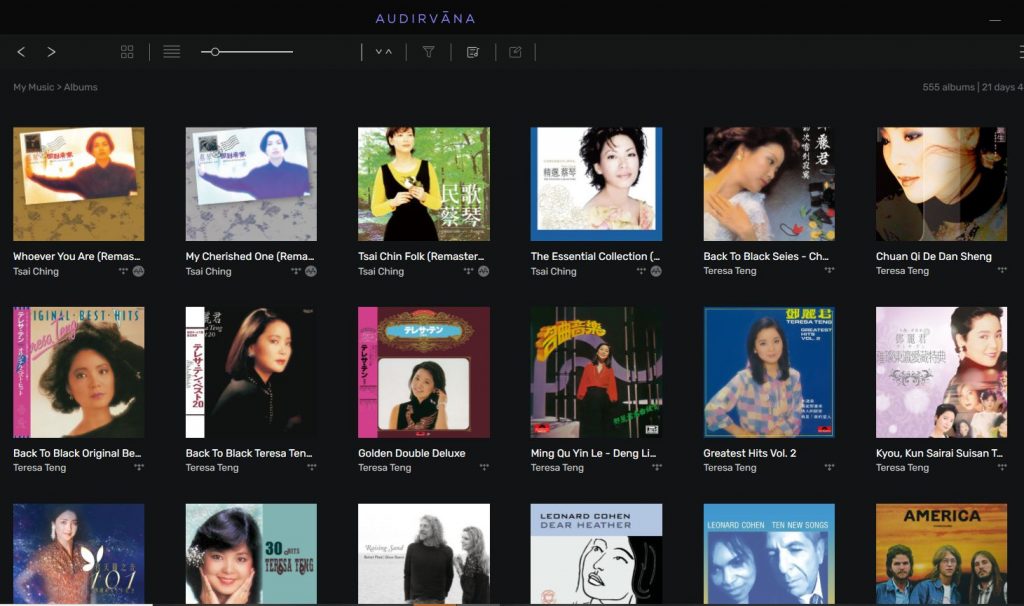 By Lam Seng Fatt
Audirvana has recently launched Audirvana Studio to replace its Version 3.5.
While the talk in the music streaming segment is all about Roon these days, Audirvana is trying to grab its share of the pie with its latest iteration,
Audirvana Studio offers integration with Tidal, Qobuz and High Res Audio and "more to come".
It also offers more than 65,000 internet radio stations updated weekly, more than 55,000 podcasts to listen to, on any subjects and from everywhere, a search by country, language, genre, audio stream quality, popularity function and the addition of new radio stations of your choice if they are not listed in the catalogue.
The question every music streaming enthusiast is asking is: How does it compare with Roon?
Since I have downloaded Roon and Audirvana Studio in my laptop, it is simple to compare the two apps. Launch the two, sync with Tidal (since I subscribe to it), select the same albums and listen to them with Roon and Audirvana Studio on a system comprising iFi iSilencer+, Shunyata Sigma USB cable, iFi iPurifier3, iFi ZEN DAC V2 and a pair of Audio Technica ATH M-50x studio monitor headphones. I listened to Leonard Cohen's Ten New Songs and Raising Sand by Robert Plant and Alison Krauss.
In terms of sound quality, Audirvana Studio is the winner. Its bass is tighter and deeper, the mid is open and natural and the treble is transparent and extended. It does not have the brightness that Roon has and acoustic instruments like guitar and piano sound excellent with Audirvana Studio. I also hear more details and ambience in the songs on Audirvana Studio along with much better separation of instruments and voices.
But…there's always a but, the User Interface of Audirvana Studio sucks. It is not user friendly, not intuitive and is inconvenient. The metadata can get mixed up and the catalogue is definitely not as extensive as Spotify.
Also, the current version is kind of buggy and unstable. Some Audirvana 3.5 users have also complained that the Studio version will feature monthly subscriptions instead of a one-time purchase.
Whether the sound quality alone will convince enthusiasts to subscribe to Audirvana Studio is a moot point. However, if later iterations of Audirvana Studio can retain its excellent sound quality, increase its catalogue and improve its UI to be as good as Spotify or Tidal or Roon, I will quickly subscribe to it.
Audirvana Studio is available for a 30-day free trial now (click https://audirvana.com/try/). Try it and check out its sound quality, catalogue and UI for yourself.