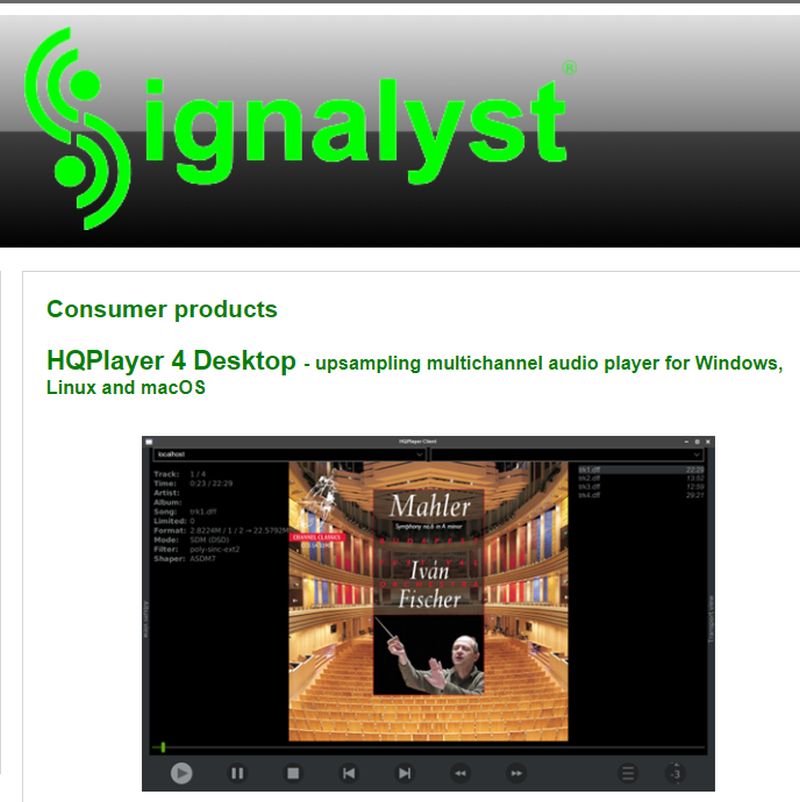 By Lam Seng Fatt
Since I was so enamoured of the sound quality of Audirvana Studio (see https://www.av2day.com/2021/06/audirvana-studio-vs-roon/) but disappointed with its User Interface, I started googling around to find out if I could somehow improve the sound quality of Roon.
Indeed, it is possible. In several forums, the suggestion was to have HQPlayer replace Roon's sound engine.
So I googled for HQPlayer's website and downloaded the software for a free trial.
Then I had to find out how to incorporate HQPlayer into Roon. Google, of course, helped again. I had to go to Roon's 'Settings', click on 'Setup' and look for this command and click 'Add HQPlayer':

And so it was back to comparing Roon with HQPlayer with Audirvana Studio. I chose two albums from Tidal: Leonard Cohen's Ten New Songs (which has become my fave review album these days) and Cowboy Junkies Trinity Revisited.
I did not like Roon's sound quality (see https://www.av2day.com/2021/06/roon-vs-tidal/) as it sounded a bit bright. However, with the HQPlayer as its sound engine, there is a remarkable improvement.
The brightness is gone and the tonal balance becomes more neutral. In comparison, Audirvana Studio sounds more dynamic and slightly more detailed with better etching-out of images. Roon with HQPlayer sounds slightly mellower and smoother with much deeper and fuller bass than Roon alone. In terms of sound quality Roon with HQPlayer will win in some departments against Audirvana Studio and lose in others, but it sounds very good and without a direct comparison with Audirvana Studio, you would not be disappointed by what it has to offer. But its User Interface is much, much better than Audirvana Studio and to many that alone would tip the scale for Roon.
Indeed with Roon and HQPlayer, I have found the best of both worlds in music streaming — good sound quality and good User Interface plus stability and excellent catalogue.
But…as usual there is always a but. The improvement to Roon comes with a hefty price — HQPlayer costs RM1,084.38.