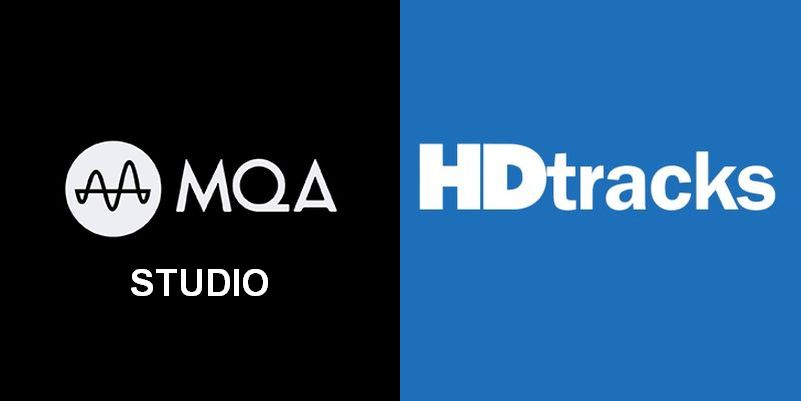 HDtracks offers hi-res files of master tapes (from older analogue recordings) and master digital recordings.
MQA Studio files are supposed to be authenticated as the files that are the definitive versions of the recordings in the studio. Bob Stuart, the creator of MQA, explains in https://bobtalks.co.uk/ that it is about provenance: "The MQA 'Studio' (blue light) gives confirmation directly from mastering engineers, producers or artists to their listeners. MQA Studio authenticates that the sound you are hearing is exactly as played in the studio when the music was completed and, by implication, that this is also the definitive version of the recording at that point in time."
That would mean that HDtracks' hi-res files of the master tapes or master digital recordings should be similar to the MQA Studio albums available on Tidal.
Bear in mind that MQA and MQA Studio files do not sound the same as has been detailed in this previous post https://www.av2day.com/2021/05/mqa-vs-mqa-studio-files-on-tidal/ To recap, the MQA files consistently sounded brighter than the MQA Studio files. Some MQA files were also louder than their MQA Studio versions.
So do the MQA Studio and HDtracks' hi-res WAV files sound similar?
It so happened that I had three hi-res albums from HDtracks which were also available as MQA Studio albums on Tidal. These were Ray Charles: The Genius of Ray Charles (24bit/192KHz sampling rate), Joni Mitchell: Both Sides Now (24/96) and James Taylor: Sweet Baby James (24/192). These albums from HDtracks were all in WAV format.
The system I used to compare these tracks with the MQA Studio files comprised a laptop, iFi iSilencer+, Shunyata Sigma USB cable, iFi iPurifier3, iFi ZEN DAC V2 (which is a full MQA decoder) and Audio Technica ATH M-50x headphones.
In terms of tonal balance, the HDtracks' hi-res files sounded the same as the MQA Studio files. The HDtracks' hi-res files definitely did not sound brighter.
The MQA Studio files on Tidal sounded smooth, a bit on the warm side and lush. The HDtracks' h-res files sounded slightly leaner, more transparent and more detailed. What's going on? Wasn't MQA's deblurring capability supposed to make MQA files sound clearer?
I found the HDtracks' hi-res WAV files played on the latest version of J River, which is V27, to sound very good. There was a slight difference in sound quality between the hi-res WAV files and the MQA Studio files, but it is not something to die for.
If you have a good collection of hi-res files or even CD rips, please ensure they are in WAV format and they won't be inferior to MQA Studio files. If you already have a Tidal subscription and a DAC that decodes MQA, then you might as well listen to some MQA Studio files. If you subscribe to other streaming sites like Spotify, you might as well continue listening to Spotify especially since it will soon stream CD-quality files. After spending the past few weeks of lockdown listening extensively to hi-res WAV vs MQA and MQA Studio files, I don't think it is worthwhile to switch to Tidal just for access to MQA files. — By Lam Seng Fatt