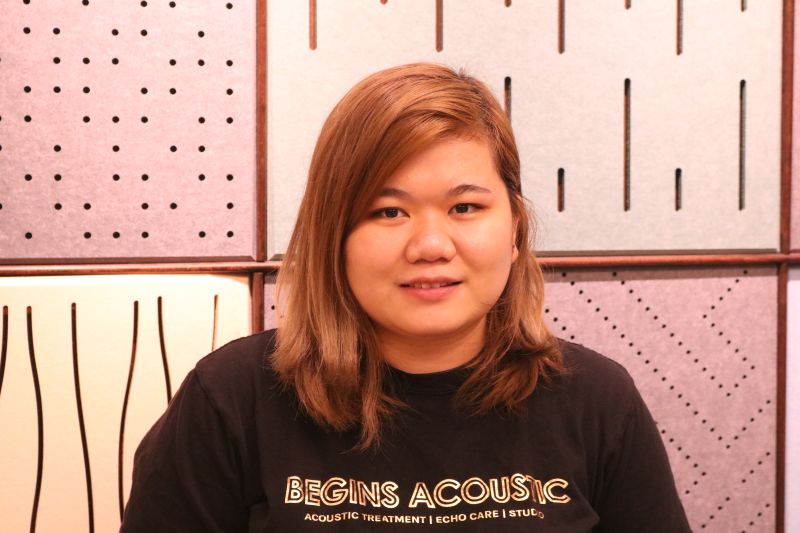 Kenix Chua, the driving force behind acoustic treatment specialist Begins Acoustic, says it is best to have separate listening rooms for hi-fi and AV, but the reality is that not many audiophiles can afford to have two listening rooms.
"In terms of cost effectiveness, it is possible to enjoy both hi-fi and AV in one room. You just need to juggle with the acoustic solutions," she says.
Begins Acoustic offers not just acoustic tuning consulting services and selling acoustic treatment components like bass-traps, diffusers and absorbers, but has ventured into hi-fi and AV retailing too.
Normally, Kenix will go to the proposed room and do a balloon pop test and study the impulse charts before coming up with a list of solutions. It is also possible for the client to email photos or a video of the proposed listening room for her team to come up with suggested acoustic solutions.
"Usually for bass treatment, we will recommend corner edge bass traps. By putting bass traps, it's possible to tame the unwanted lows and reverberation frequency that hides in the corners.
"Bass traps are specially designed to 'solidify' the low frequency so you can get a very pounding bass. To get true pitch of the bass, we recommend to add at least one bass trap to the corner of the room," Kenix says.
When using a room for both home theatre and hi-fi, she advises using diffusers and absorbers.
"Of course we will recommend our core product, the BAT Fiberakustic. The front panel of the Fiberakustic is made from polyester fibre/wood panel with special design and base foam at the back, so it can help diffuse and absorb at the same time. But it is not like all-foam solutions that will cause an overkill effect," she said.
On 11.11, Begins Acoustic will be launching its new product, which is made from wooden panels in front and base foam at the back.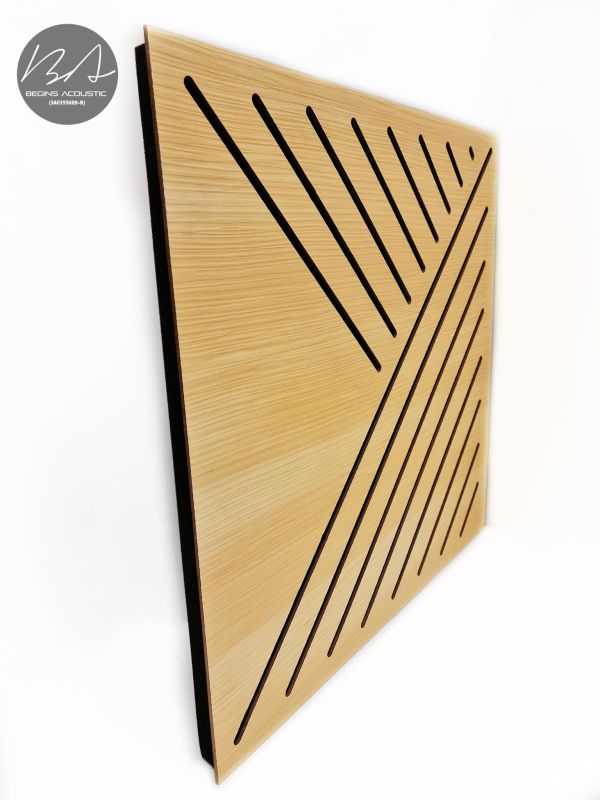 The Begins Acoustic Wooden Acoustics Panels are ceiling and wall mountable and have these features and benefits:

> MDF over BA High Density Acoustic Foam Base
> Laminated Wood on MDF Surface
> Wood Grains finishings(Adroit & Shumarad Oak)
> Highly Effective for Medium and High Frequencies
> Available as Bass Traps too
> Elegant Design with Features
Kenix says they act as both absorption and diffusion panels and will be able to solve flutter echos and slapback. They can also be used as Bass Traps with a different kind of foam base which is more effective in controlling low frequencies in each corner of the room. — Posted by Lam Seng Fatt
Kenix Chua can be contacted at 012-6500610.