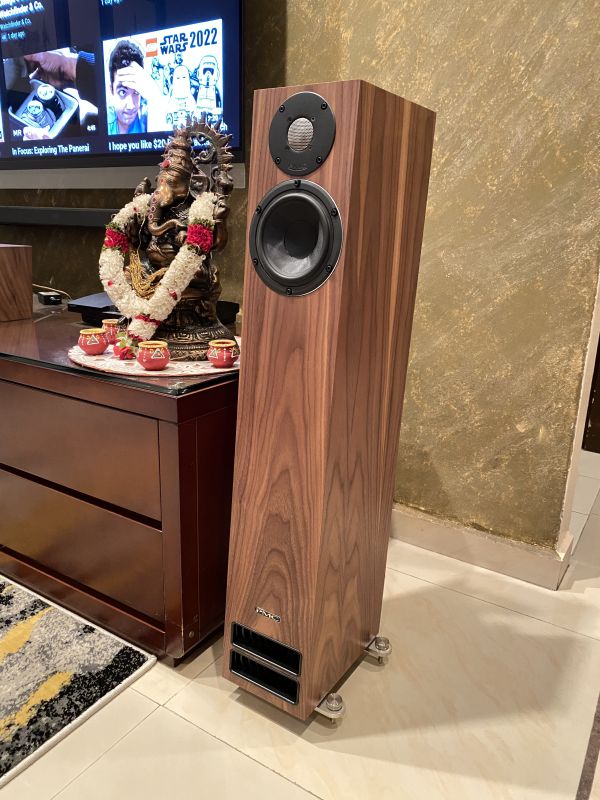 By Venoth Nair
Like many audiophiles, I've established a list of brands that always hit the right notes with
me. Usually it's a combination of engineering, design, reliability and of course performance that suits our individual appetites.
When it comes to speakers, PMC has been one brand that always left a strong impression on yours truly. There are many instances where I was left foaming in the mouth particularly the first time I heard the original Twenty 21, the Fact 12 and of course the life-changing Fact Fenestria. Nonetheless the reviewer in me will need to set aside my preferences and look at
each speaker objectively so that its evaluation is done based on merit and not favoritism.
When asked if I wanted to try out the PMC Twenty5i Series in a home theatre arrangement,
an enthusiastic "Yes!" was my reply. The system sent to me was made up of the Twenty5 23i for the front main channels, the Twenty5 Ci on center duty and the Twenty5 21i for the rear channels. The complement was paired up with a JBL Studio 660P and a Dali E-9F sub as well as a pair of JBL C81C speakers for Atmos overhead channels.
The entire rig was powered by my Lexicon RV-6 which was of course completely set up and tuned by the experts at AV Designs before it was left with me to relish.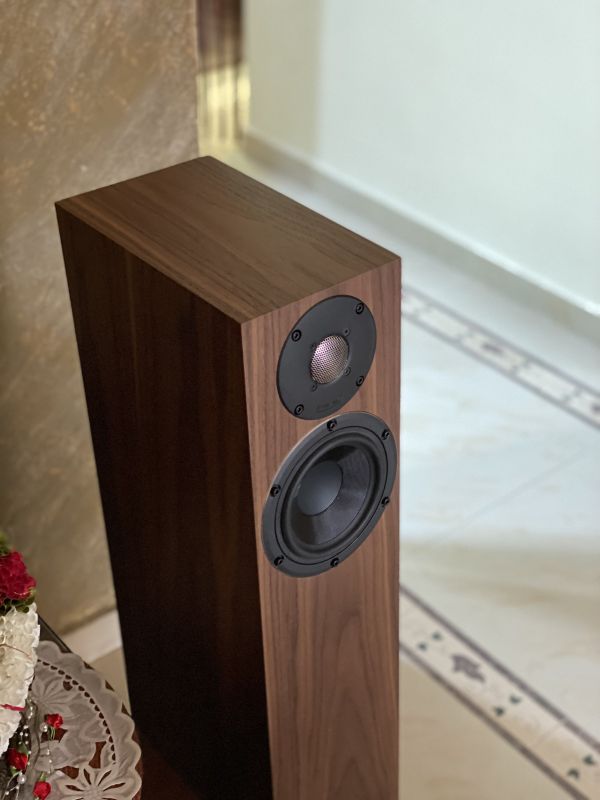 When the speakers arrived the first thing that caught my attention was their looks. PMC has
certainly come a long way from the old plain black speakers I remember, raising its aesthetic game with the new Walnut finishes. Other options include Oak, White Silk, which is somewhat matte finished white, and, of course, classic Gloss Black.
All speakers come with magnetic grilles, and a similar driver complement consisting of the 19mm SONOMEX fabric soft dome tweeter mated to a 140mm long-throw g-weave woofer.
Only the Ci has a slightly different arrangement with twin woofers though it is still the exact same driver as the rest.
PMC's speakers have always been known for being highly resolute with rock solid bass performance, but what amazed me was how well this worked in a home theater environment. As all the speakers that make up the system came with the same driver dimensions, there was a sense of perfect harmony. An object travelling through space, when reproduced by the speakers, was presented with utmost precision creating a sensation as if there were many more speakers at work.
When combined with these speakers' class-leading resolution, the effects felt palpable, really
drawing the viewer into each scene, whilst picking up on the smallest minutia details being audible.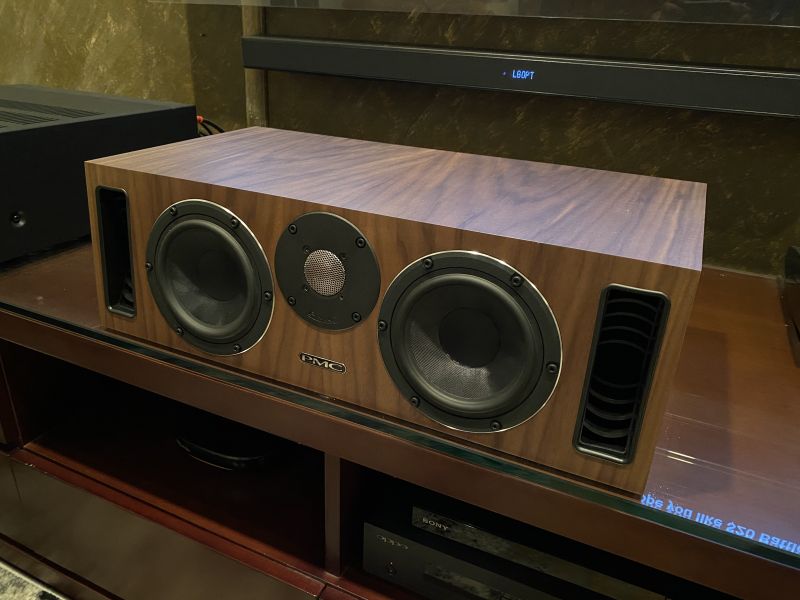 With Netflix's runaway success Squid Games being the talk of the town, I couldn't help but watch it on the system as it was also a series with Dolby Atmos for its soundtrack. The show which focused more on creating an enveloping ambience instead of dramatic loud crash boom bang scenes proved perfect for the highly refined PMCs.
A complex scene where dialogue is happening all around is not only rendered perfectly but genuinely intelligible. This is a far cry from surrounds of old which focused merely on objects whooshing by and epic action sequences. With this system, surround channels worked together with the fronts, creating an ecosystem, as opposed to just being supporting cast members to the front channels.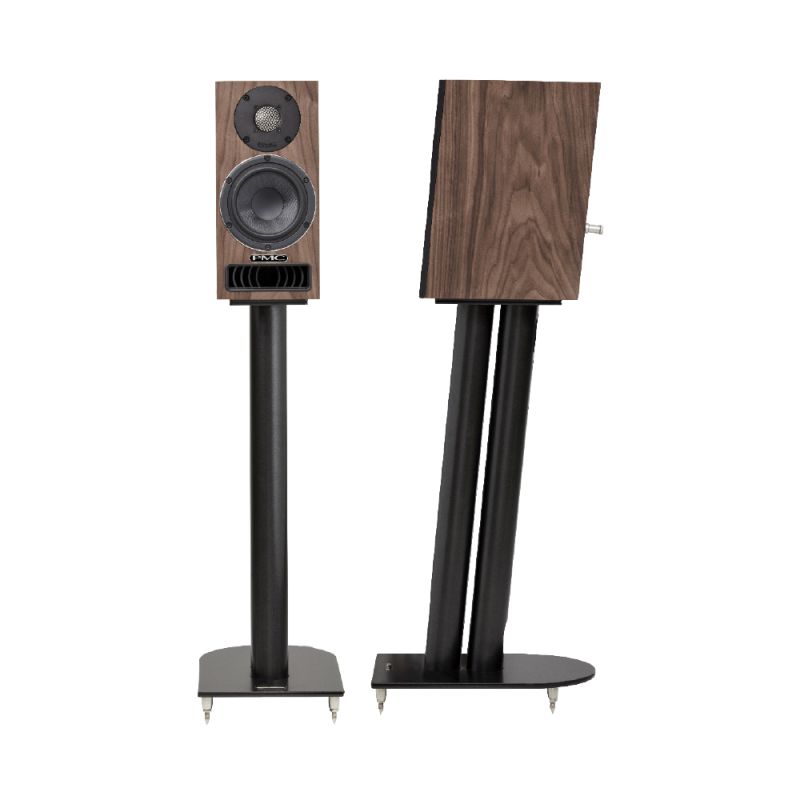 The PMC's knack for superb dynamics also makes this speaker system great for movies with musical scores. The lyrical masterpiece that is 'The Shallows' from A Star is Born which is my go-to song whenever I test out a cinema system is eerily good. The vocal power and emotion felt in Lady Gaga's voice is ever so impactful connecting you to the scene in way not many systems can.
Even the opening song, Black Eyes with its gritty guitar riffs and deep punchy kick drumbeats has plenty of presence and impact like a proper live concert should.
There is another avenue where the PMC Twenty5i series makes a killing in, and that is in gaming audio. I tried the speakers while gaming on my PS4 with 2 games in particular, Horizon Zero Dawn and The Last of Us. Both games have a strong dependance on sound ques both in epic action sequences as well as in more subdued, quieter moments.
The Twenty5 speakers' ability to produce a pinpoint soundstage makes identifying locations where sound is emanating from ridiculously accurate. This actually makes gameplay more immersive and also improves your performance in the game as the accurate information translates to quicker more exacting responses.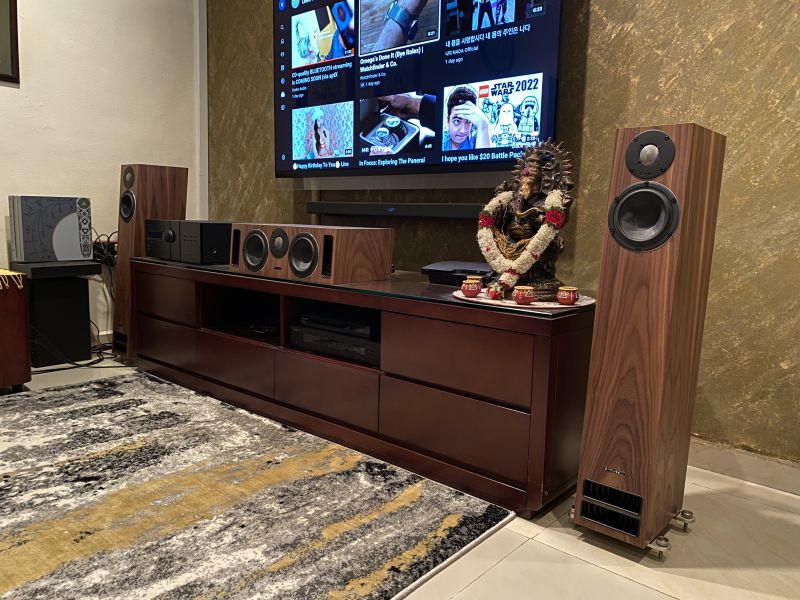 Acknowledging the PMC brand's hi-fi pedigree, I did also spend a good amount of time listening to them in hi-fi mode and — gosh — they are phenomenal hi-fi speakers. In fact, when I received the speakers, I tried them in comparatively short bursts in two channel audio and to no surprise they were excellent.
A separate review on two channel performance is in the works. It was just merely the fact that I wasn't ready to be this enamored by its Cinema performance that I just couldn't stop listening to it in multichannel and thus this home cinema focused review.
If you insist on a caveat, my time with it only reveals one, which is these speakers will run out of steam if driven flat out and used in larger rooms. It just does not have that output headroom to deliver cataclysmic room-destroying weight.
So if you're the kind that believes your cinema experience requires insane pressurization and attire flapping excitement then these may not be the best fit.
It's not a fault of the speaker, just raw physics in practice as these are rather smallish
speakers with a driver complement bordering adorable.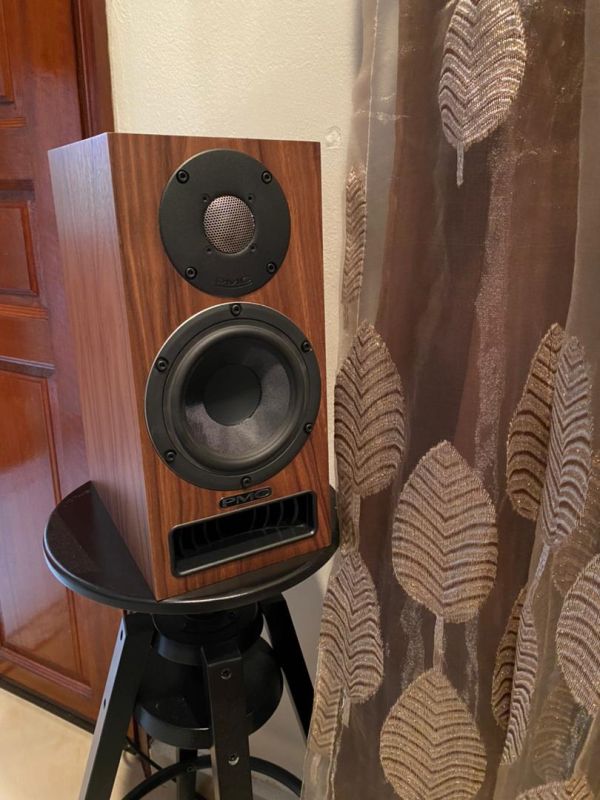 In the end, PMC's Twenty5i is a range that is very resolute with excellent midrange, deep controlled bass with oodles of texture and phenomenal speed. When it comes to high frequencies, the Twenty5i's provide a crisp and clean performance with plenty of sparkle while expertly avoiding being harsh or fatiguing.
Its top-flight performance mated to its gorgeously simple yet striking aesthetic makes these the best package in my books for a small to midsized cinema setup. Just make sure to keep aside a comparative amount of money for equally good subs and Atmos speakers which are needed to keep performance level optimum in a complete setup.
The PMC Twenty5 23i retails at RM17,570, while the Twenty5 21i at RM10,100 and the Twenty5Ci at RM10,020. All are available for audition and purchase at AV Designs.