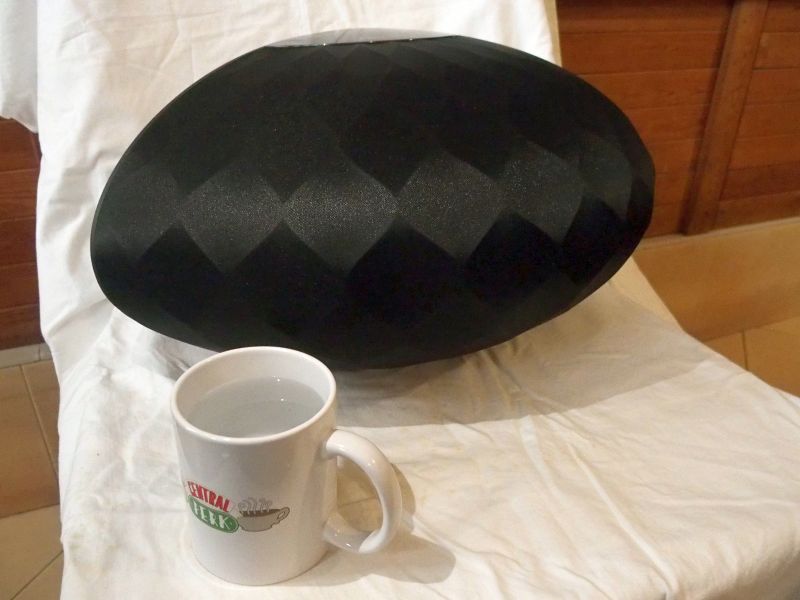 By Lam Seng Fatt
British manufacturer Bowers & Wilkins made its mark with its high-end speakers for serious audiophiles like the Nautilus and the 800 Series Diamond.
But it has also made its mark in the lifestyle segment with exciting products like the Zeppelin which took the market by storm when it was launched many years ago.
Later it launched the Formation series and the B & W Formation Wedge was with me recently for a few weeks for review.
It is hard to describe the shape of the B & W Formation Wedge. It is not exactly a wedge — the back is curved and the front is also curved but the cloth grille has a pattern that looks like a diamond-lattice with the sharp corners rounded off. Seen from the side it looks like a squashed egg.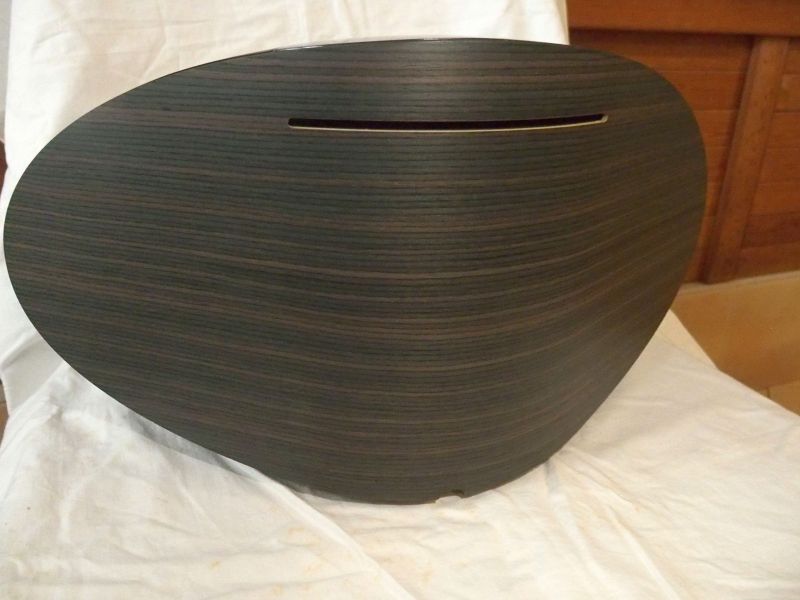 It is much bigger than the Zeppelin and to be honest I prefer the sleek look of the Zeppelin, the latest version of which was launched recently (see https://www.av2day.com/2021/10/latest-version-of-bw-zeppelin-launched-today/ ) The Wedge measures 232mm (9.1 in) high, 440mm (17.3 in) wide and 243mm (9.6 in) deep and weighs 6.5kg (14.3 lb). It is small and light enough to be moved around easily.
The B&W Formation Wedge is a wireless music system featuring 2 x 25mm double dome tweeters, 2 x 90mm FST midrange drivers and one 150mm subwoofer and boasts a frequency response of 35Hz to 28kHz. The digital amplifiers powering these drivers are 2 x 40W (tweeters), 2 x 40W (midrange) and 1 x 80W (subwoofer).
It features Apple AirPlay 2 technology, Spotify Connect, Roon Ready, Bluetooth In, Digital Signal Processing and Dynamic EQ.
It can be controlled with B&W's proprietary apps for iOS and Android smartphones. It can be powered via the phone app or by waving your hand over the control panel on the top of the Wedge.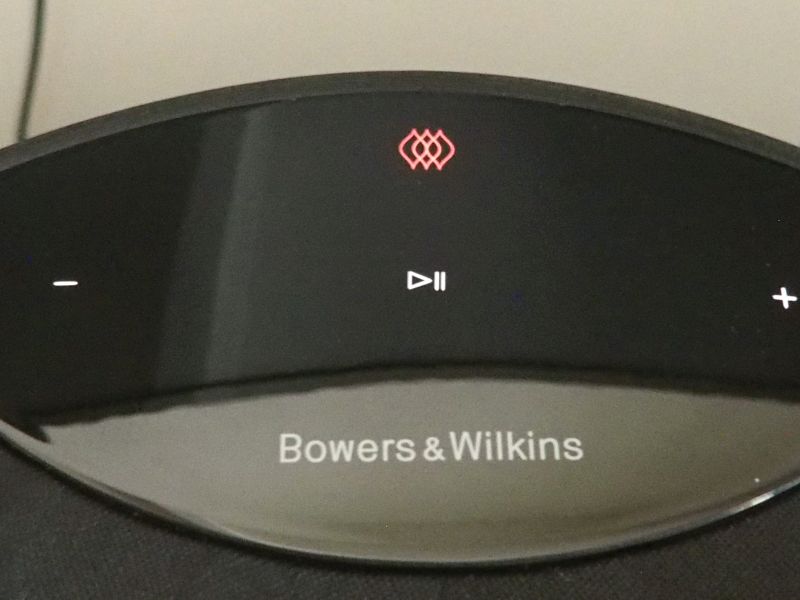 I have a Xiaomi smartphone and went to the Play Store to search for B&W and downloaded Bowers & Wilkins' Formation Setup and Music apps. Then I launched my Tidal account and the system was set to go.
Getting the B&W apps to link up with my wi-fi router was easy and the connection was stable. I even went upstairs to my bedroom and could control the Wedge, which was placed in the ground-floor living room, from there. I could also control it from the kitchen, so the stability of the wi-fi connection is a non-issue.
I started off by listening to Tune In and NTS which offer plenty of radio stations, podcasts and Mix Tapes (I honestly don't know how many). Within minutes after downloading the B&W apps I was already listening to jazz from a New Zealand radio station.
When I launched my Tidal account, I was pleasantly surprised to find out that B&W had its own Mixes to offer. In terms of songs, there seems to be an endless supply of titles.
Very soon I got into the habit of selecting a genre and a certain Mix and just pressed 'Play' and listened to music for hours and hours while my family and I went about doing our own daily chores.
The Wedge could play very loud and on one occasion my college-kid son, who was having an online class in his room upstairs, had to tell me to lower the volume. The sound quality is quite clear and robust.
The B&W Wedge accepts streaming in 24 bit 96 kHz quality and syncs easily with other Formation speakers for a complete multiroom set up. The Formation range include Formation Duo, Formation Wedge, Formation Bar, Formation Bass, Formation Audio and Formation Flex.
It is possible to link it to the wi-fi router with an RJ-45 cable, but I found the wi-fi connection to be so stable that I did not bother to try the wired connection.
For Apple fans, it is AirPlay 2 compatible with iPhone, iPad and iPod touch with iOS 11.4 or later, Apple TV 4K or Apple TV (4th Generation) with tv OS 11.4 or later, Mac or PC with iTunes 12.8 or later.
The B&W Formation Wedge retails at RM5,500 and is available at TEG Sdn Bhd, B&W Malaysia Showroom, 2nd Floor, The Gardens, Midvalley City, Kuala Lumpur.