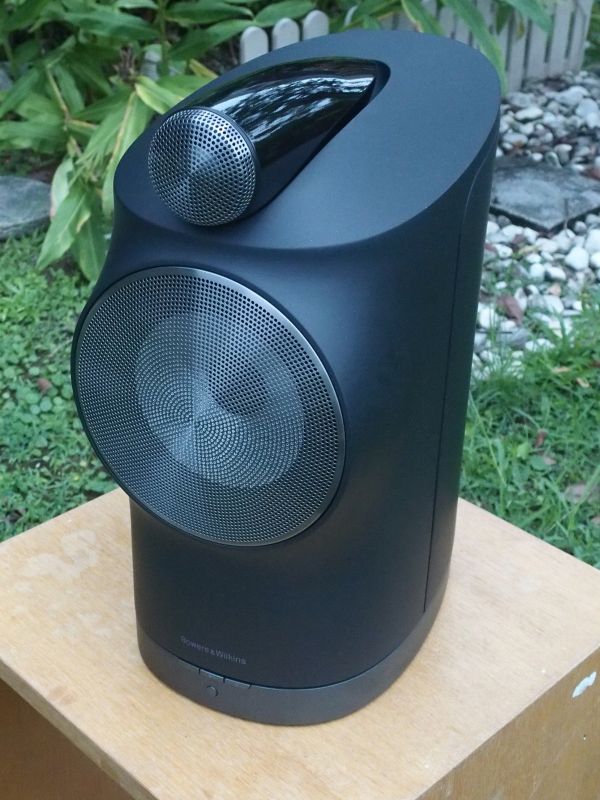 By Lam Seng Fatt
The Bowers & Wilkins Formation Duo is the top model in the Formation wireless range of products and it sits at the spot where convenience meets audiophile expectations.
The wireless B&W Formation Duo speakers are expensive — the retail price is RM20,000 a pair — and from the outset I have to say that to exploit its capabilities to the fullest, you have to connect it with a good quality ethernet cable to the wi-fi router.
I discovered this when after listening to the Formation Duo via wi-fi, I recalled reading in the instruction manual that I could connect it via ethernet if I preferred to. Connection can be made to only one speaker.
So I found a Cat 5e cable in my box of spare parts and fitted it to the wi-fi router and the left speaker. Well, the sound quality improved and that was when I thought I might as well check out if audiophile ethernet cables could actually make a difference. So I bought a Wireworld Starlight 8 ethernet cable and connected it to the system. Lo and behold, it actually made a great difference. There were major improvements such as much lower noise floor, better definition, stronger images, greater clarity and separation. The sound quality would surely satisfy the audiophile.
Bear in mind that from the left speaker to the right speaker, the signals are still transmitted wirelessly via B&W's proprietary Formation wi-fi technology. In fact, Formation systems set up in other rooms can also receive the signals with stability and good sound quality.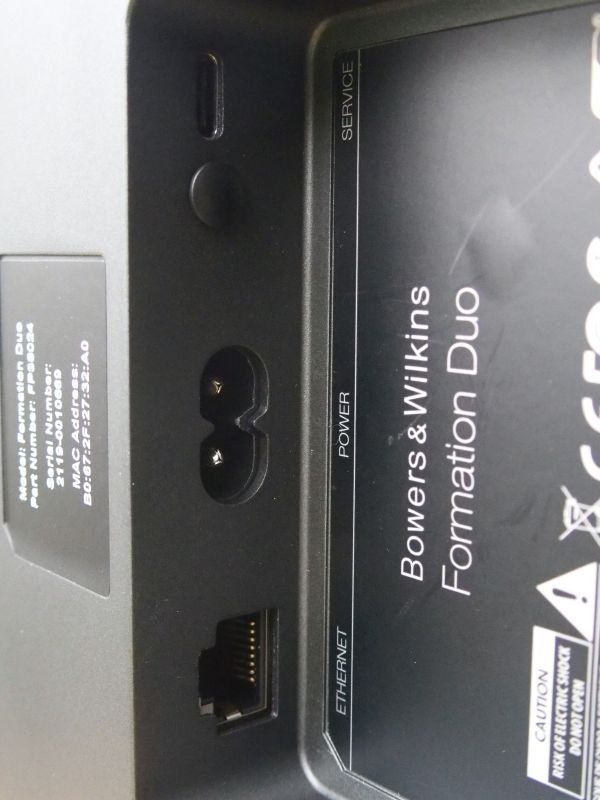 According to its website: "Formation is our exclusive wireless technology — it guarantees a flawless listening experience, no matter how extensive your system. Using a robust, independent network, our wireless speakers deliver perfect room-to-room synchronisation and outstanding sound."
The B&W Formation Duo uses a carbon dome tweeter and the Continuum cone bass driver found in the high-end 800 Series Diamond speakers. I was surprised to find out that the tweeter chamber was decoupled from the bass enclosure with a 'rubbery' connector.
I was also pleasantly surprised that the speakers sounded mellow. Cymbals did not sound 'tizzy' or 'splashy' and seemed to be part of the music mix without being too upfront.
In my home, the speakers were placed almost 7 ft apart and about three ft from the rear wall. They were on TAOC AST-60HB speaker stands. The Formation Duo comes with matching stands, but you have to pay an extra RM6,600.
The built-in digital amplifiers are rated at 125 watts per channel and the frequency response is 25Hz to 33kHz. The speakers feel solidly built and each measures 15.6″ high, 7.8″ wide and 12″ deep. Each speaker weighs 10.6kg (23.4 lb). At the bottom of the speaker are the power input (figure of eight; I prefer IEC), ethernet and USB (for service) inputs.
The system features Apple AirPlay 2 technology, Spotify Connect and is Roon Ready. Regarding Airplay, it is compatible with iPhone, iPad, and iPod touch with iOS 11.4 or later, Apple TV 4K or Apple TV (4th Generation) with tv OS 11.4 or later, Mac or PC with iTunes 12.8 or later.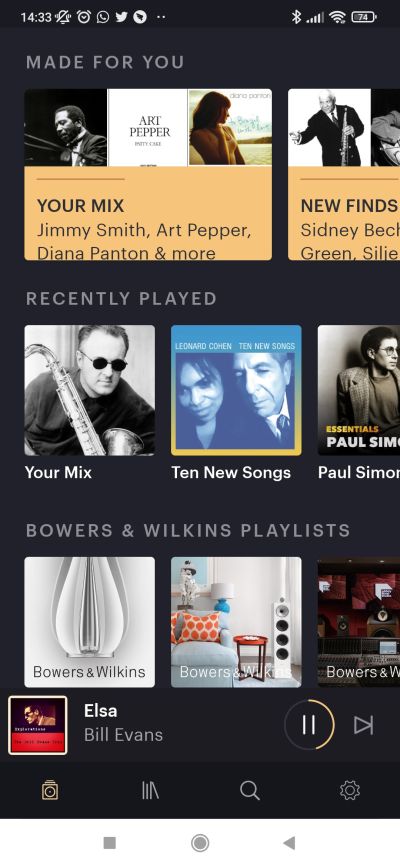 Setting up was relatively easy though I had to restore the Formation Duo to factory settings and reboot my Xiaomi handphone to connect to the Formation Duo. I have already installed the B&W music app and it was just a matter of turning Bluetooth on, searching for device, pairing with it, connecting to the home wi-fi, launching Tidal and just pressing 'play'. There are control buttons at the base of the speakers, but using the phone app was so convenient that the buttons were not pressed at all except during the setting up of the wi-fi connections.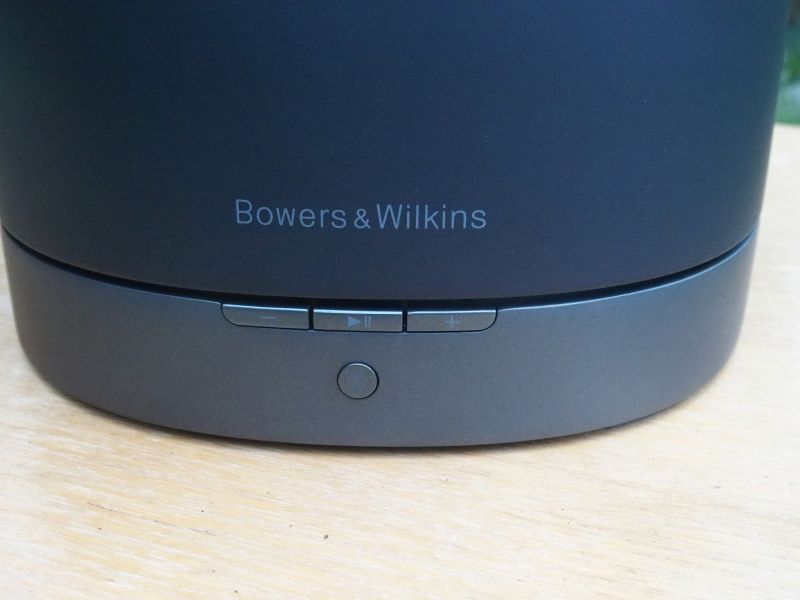 Such is the convenience of these new all-in-one wireless streaming sound systems that I found myself reaching for the smartphone to play from Tidal as soon as I got up from bed. The Formation Duo enters stand-by mode when not in use and they power up and play as soon as the music app on the smartphone is activated.
After a few days, my eldest son got tired of listening to his old man's 'ol skool' playlists, took my smartphone and started playing Taylor Swift songs.
The B&W Formation Duo wireless speakers retail at RM20,000 a pair. They come with matching stands which cost RM6,600. B&W products are available at TEG Sdn Bhd, B&W Malaysia Showroom, 2nd Floor, The Gardens, Midvalley City, Kuala Lumpur.