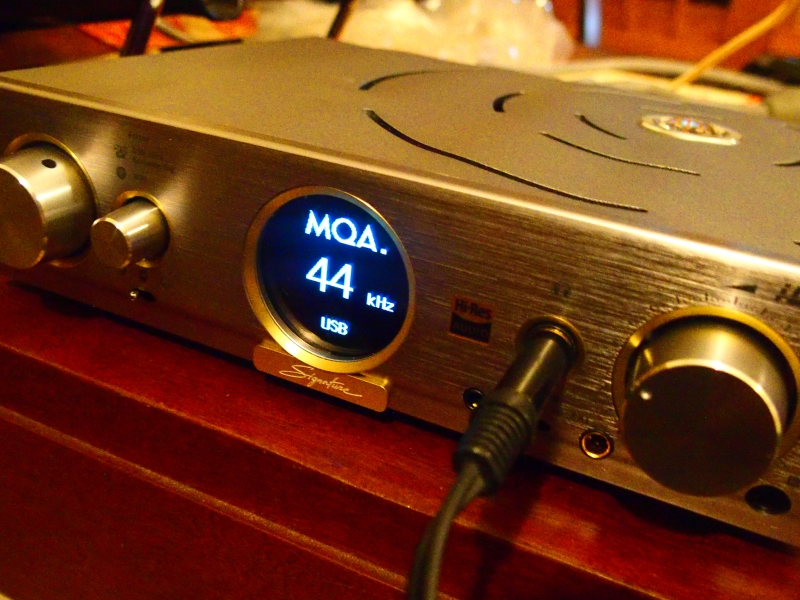 By Lam Seng Fatt
The only beef I have with the iFi Pro iDSD Signature streamer/DAC/headphone amp/preamp is regarding its streamer function.
In theory, you just have to screw in the antenna, turn the input selector switch to the wi-fi mode, download an app and play. According to the instruction manual, I am supposed to download to my Android Xiaomi smartphone an app called MUZO.
However, I could not find any app called MUZO in the Play Store. I even asked my son who uses an iPhone to look for it in the App Store. He too could not find it on his Apple phone.
Later I found out that MUZO has changed its name to WiiM player. I found WiiM player in the Play Store, downloaded it, but the WiiM player could not locate the device. So I gave up. However, a friend of mine did not give up and after downloading several apps on his Oppo smartphone, he spent hours trying to connect to device and finally managed to connect his smartphone to the iFi Pro iDSD Signature using an app called WiiM Pod. It was the only app that worked. A large company like iFi should have its own proprietary music player which would make it much more convenient for its customers. And the instruction manual should be updated otherwise the owner would waste much time searching for a non-existent music player.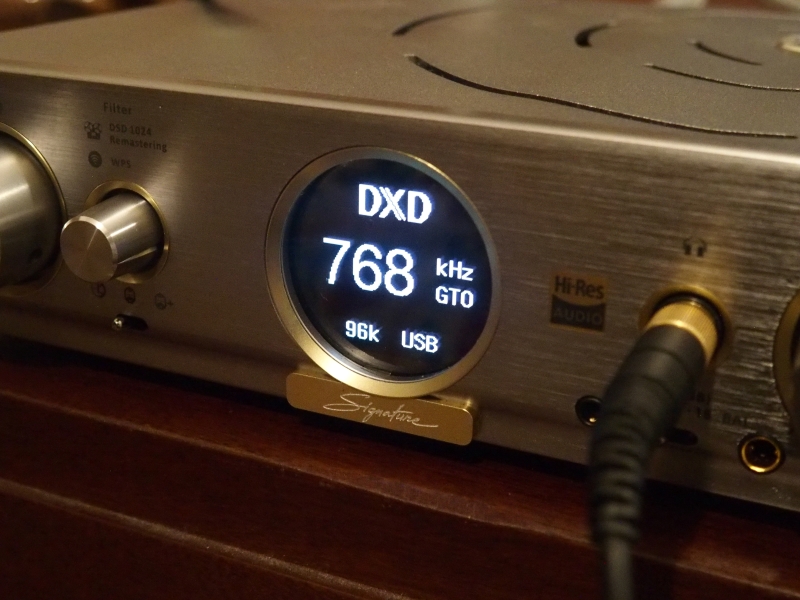 Okay…now for the positive stuff. The iFi Pro iDSD Signature is the company's flagship model and is largely the same as the previous model but there are upgrades to the power supply section — an iFi iPower Elite comes with it. The designers also lowered the noise on the regulator circuits in the digital engine and on the analogue power supply which translates into even lower jitter. The output stage has received some revision for its operating parameters, and there are better parts than the previous model.
All these result in a sound quality that is smooth, rich, very detailed and yet non-fatiguing. The noise floor is very low, thanks to the improved power supply section and the iPower Elite. The DAC uses a quad-stack of Burr-Brown chips which are about as good as current technology gets. There was some criticism that the previous model lacked rhythmic drive, but the new model has sorted that out and the bass is strong and the PRAT factor is excellent.
Since I could not get the unit to stream music, I used a laptop to stream TIDAL with a Shunyata Omega USB cable, an iFi iPurifier3 and an iFi iSilencer+. I used the iFi Pro iDSD Signature as a preamp to drive the Bryston 4B SST power amp and the ATC SCM50 floorstanders. The iFi offers Solid State, Tube and Tube+ outputs and after trying all three, I settled for Solid State which was more dynamic and had more drive. Between Tube and Tube+, the Tube+ sounded nicer.
With this system, the music was really enjoyable. I played a lot of Pentatonix songs and they were rendered very well with each singer solidly-defined and even when they all sang in harmony, the individual voices could be discerned. That shows that separation is top rate. I also noticed that layering was good and the soundstage was wide and deep.
There are lots of things to play with when using the iFi Pro iDSD Signature. For starters, there are the digital filters:
> Bit-Perfect — No digital filtering is applied, one tap
> Bit-Perfect+ — No digital filtering is applied, one tap, SINC roll-off is corrected
> Gibbs Transient Optimised — Minimum filtering, no pre-ringing, minimum post ringing, 32 taps
> Apodising — Modest filtering, no pre-ringing, modest post ringing, 128 taps
> Transient Aligned — Max filtering, max pre-ringing, maximum post-ringing, 16,384 taps
You can change the filters on the fly and after a while playing around with them, I settled on Bit-Perfect, which sounded the most natural.
It is also possible to upsample incoming audio (except DSD512) to either DSD512 or DSD1024. There are some changes to the sound quality with DSD1024 sounding smoother, but in the end I preferred to play the music files natively.
There is a gain switch with three settings for headphones, but I felt there was no need to increase gain at all with all the headphones at my disposal.
The iFi Pro iDSD Signature is an all-in-one component of reference quality. If only iFi can offer a proprietary music player app…then it would certainly be a best buy even at the retail price of RM15,899.
iFi products are available at E1 Personal Audio, Sungei Wang Plaza, Kuala Lumpur.