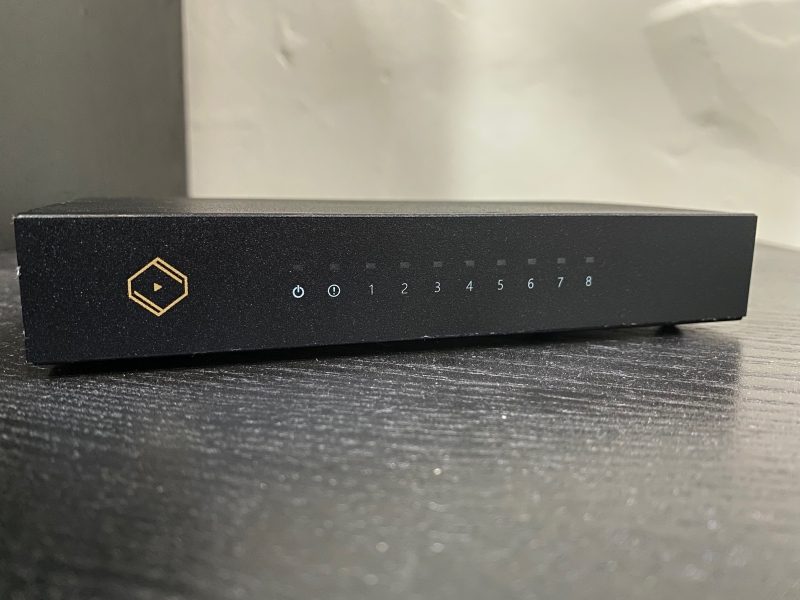 By Venoth Nair
For an audiophile, there isn't any part of the hobby that isn't game for improvement in pursuit of the last word in audio performance. As we move towards a streaming culture as the preferred choice for our audio and visual entertainment, it makes sense that the home network infrastructure will also play a critical role in how content is delivered and ultimately the quality of the content being played back.
Silent Angel which is a brand under the Thunder Data Company, has decided to take aim at this segment of digital media streaming by developing a host of products to cater to all aspects of digital media such as streamers, music servers and of course power supplies for these components. Additionally, Silent Angel has also looked into a device segment which is critical in the signal chain but in most cases almost certainly neglected, the network switch.
There is growing market for the network switch with a few brands developing audiophile-grade network switches but of the options that I am aware of, the Silent Angel Bonn N8 is by far the most affordable. The objective with the Bonn N8 is to address potential concerns which may rise from simplistic designs and engineering which could lead to signal degradation. The Silent Angel Bonn N8 could be that next piece of kit you need to keep all bases covered in your existing system, allowing it to sing at its best.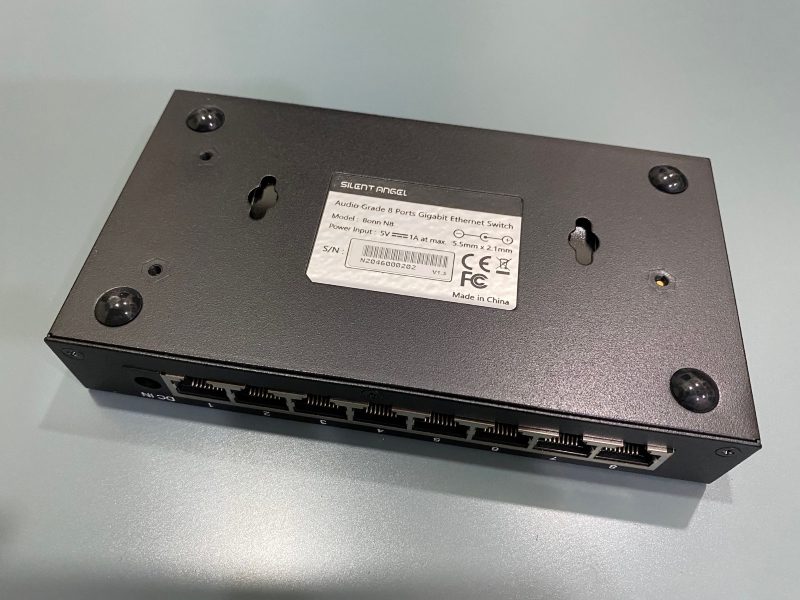 The Bonn N8 is built to last. The choice of metal and high-quality plastics gives it a robust and weightier feel, reminding you that this is in fact a premium product. The quality of build doesn't just stop with the exterior — the internal components are also given the once over with the engineers paying special attention on audio quality when deciding on components or system designs. Some key standout upgrades include the use of high permeability EMI absorber materials to help eliminate electrical noise which can occur during the transmission of a gigabit network signal.
There is also an exclusive clock module developed by TCXO which has a 0.1 ppm Temperature Compensation crystal oscillator that is highly accurate, helping to reduce latency issues and jitter. Silent Angel's own data suggests that the Bonn 8 can effectively halve the normal jitter present in your run-of-the-mill network switches. To further help with keeping noise levels low, the unit is supplied with a noise-filtering, medical grade power adapter. Helpful in our heavily contaminated power supply networks common in most modern homes.
To test the Bonn N8, I connected a plethora of AV equipment among which included a Bluesound Node, the LG E8 OLED TV, a Sony PlayStation 4 and my Lexicon RV6 to name a few. 8 gigabit network connections can be made to the unit (thus the "8") which means after removing the connection to the internet source, up to 7 different components can be linked to the network via the Bonn N8.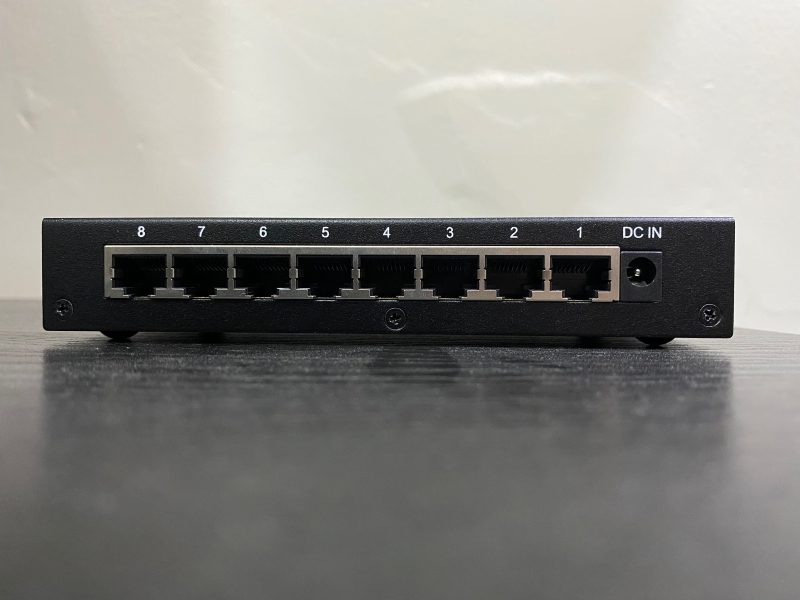 Before we talk about its audiophile performance, we should look at its principal task which is as a network switch. It is safe to say that the Bonn N8 is able to keep all the connected component properly fed with high speed and low latency network connectivity without breaking a sweat. The unit did not falter in any way or form even with me running multiple components at the same time performing some pretty intensive network activities such as video streaming and downloading updates, all at the same time. A good start.
Switching focus to AV Performance and the Bonn N8 shines, there are audible and visible improvements which come mainly in the form of resolution and clarity. The edges of details were better defined and felt a touch more organic. The performance gains are not night and day by any means and are rather nuanced. How appreciable the gains are would also depend greatly on the type of equipment and the overall system build, as well as the condition of your power supply and home network. In my case with the equipment that was partnered with it, the investment felt worthwhile.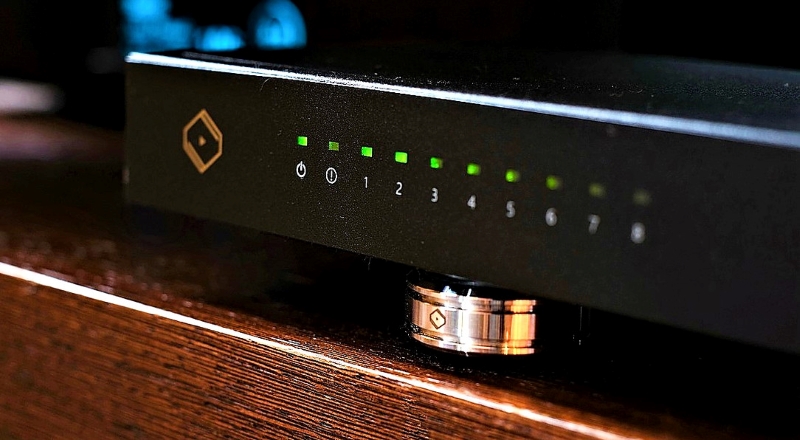 In conclusion, the Silent Angel Bonn N8 is a great product which does help to keep things cleaner for your system in the wired network domain. If you have a setup which hovers around the RM20k price point or more for a more complex system, the Bonn N8 would make a great upgrade to squeeze just that little extra bit of performance without having to outright upgrade components which could cost significantly more. Great switch performance, low latency, stable delivery and great timing make this not only a worthy upgrade from an audiophile perspective but also from a networking perspective.
The Silent Angel Bonn N8 retails for RM 1,995 and is sold by CMY Audio & Visual.