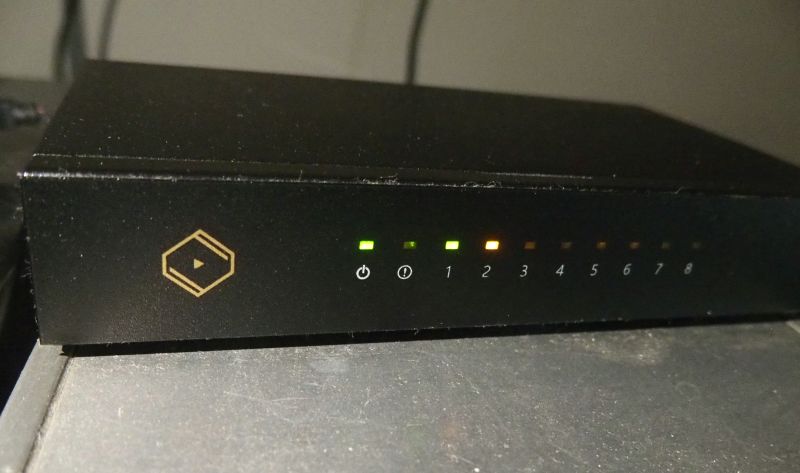 By Lam Seng Fatt
When John Yew, the boss of CMY Audio & Visual, handed me the Silent Angel Bonn N8 audiophile network switch for review, I was a bit sceptical about the product.
I handed it to my comrade Venoth Nair to do the review (see https://www.av2day.com/2022/06/silent-angel-bonn-n8-making-the-right-connections/). When he handed it back to me, he said it did work and the images when he watched streamed videos improved and the sound quality from streaming services also improved.
So I had to check it out myself.
But first, some notes from Silent Angel's website:
TCXO – Clock signal
Highly accurate clock module effectively improve the latency issues and jitter impact.
EMI – Filtering technique
High-permeability EMI absorber embedded to eliminate the inner electronic noise.
Power adapter – Medical grade
Generating stable power source under the high-speed networked environment to provide better signal quality.
Purified audio network signal with low-noise, less-interference, high-precision clock control, to build up an enhanced source infrastructure for your Hi-Fi audio system.
Reduce interruptions from household network traffics, lower the impact from other networked appliances, electrical noise rejection technology both on the clock module and power board, all built for Hi-Fi enjoyment, and equipped with 8 Gigabit Ethernet ports to proficiently connect to your router and NAS (Synology, QNAP, Seagate, WD…).
In my system, I was already testing some ethernet cables and linking the wifi router to the Silent Angel Munich M1 music streamer was a Shunyata Sigma ethernet cable.
So it was a simple matter of attaching the Cat 7 cable that came with the Bonn N8 network switch from the wifi router to the Bonn N8 and the Shunyata Sigma ethernet cable from the Bonn N8 to the Munich M1 music streamer.
After powering on the Bonn N8 network switch, it was just a matter of playing some songs from Tidal.
There was an improvement — with the Bonn N8 network switch in the equation, the high notes opened up and became more extended and transparent. The music sounded cleaner overall and there were more details and better imaging. So audiophile network switches do work though this may be a controversial conclusion.
And the performance can be improved further with the Forester F1 stable linear power supply. For the health of my finances I think I should stop here.