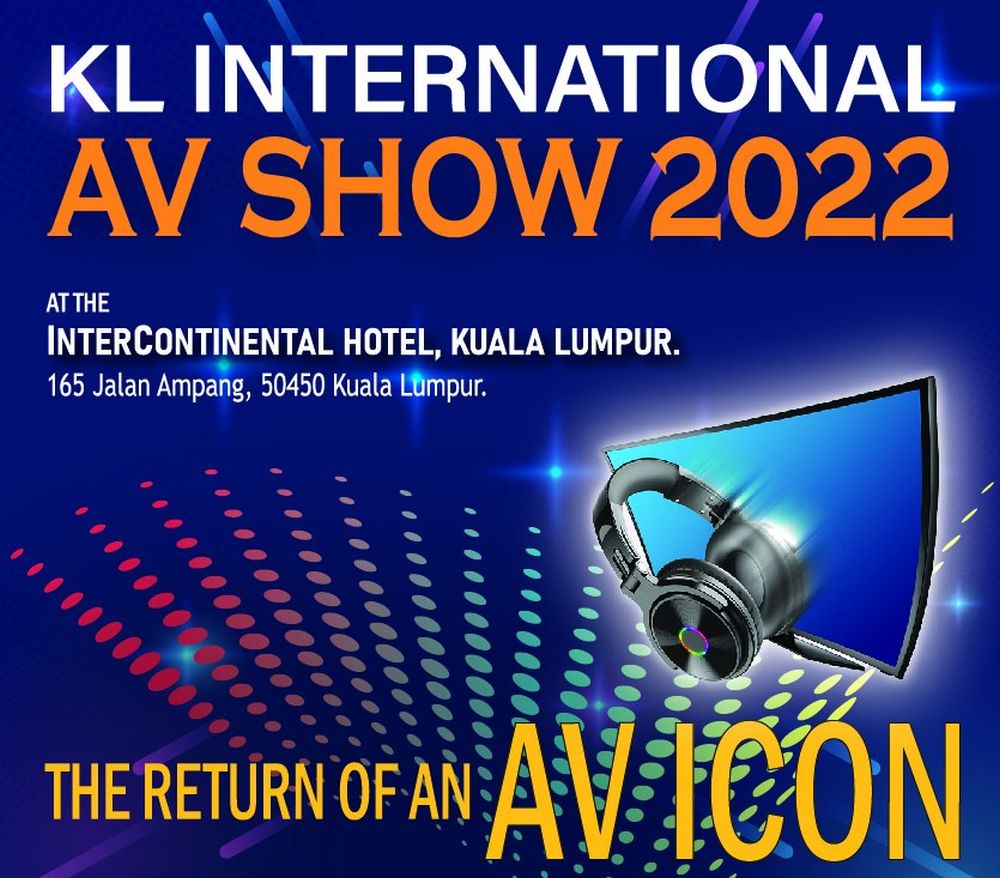 The Kuala Lumpur International AV Show 2022 will be on four floors — Levels 1 and 2 are where the large function style and ballrooms are located and the bedroom style exhibits are on Levels 6 and Level 7 of the InterContinental Hotel, Kuala Lumpur.
To ensure even accessibility to all exhibits the show will begin at Level 1 where the ticketing counter is located.
There are located at this floor at least three to four mid-size exhibits. From this level of exhibition visitors are required to take the escalator up to Level 2.
Located here is the main floor of the Show. Up to five mid-size function rooms style exhibits, two junior-size ballrooms, three large ballrooms and many other open space exhibits.
From Level 2, visitors can then take the lifts to access the bedroom exhibits at Levels 7 and 6 which are the final exhibits of the show. To return to or exit the show at Level 2 and 1, visitors can take the escalators or lifts back to the Hotel Lobby.
For those who have been faithfully collecting the KLIAV Show Commemorative CD we have once again retained the service of the incomparable Jo Ki to produce the 9th edition.
According to Jo, this year's Commemorative CD will comprise 16 painstakingly selected tracks and are selected based only on 1 criterion — optimum audio quality.
This limited-edition CD is only available to all paying visitors and is given away on a first-come first'serve basis.

After an enforced 'hiatus' of over 2 years what could visitors expect to see or rather hear at the KLIAV Show 2022?
For the big screen home theatre enthusiasts, the industry will be introducing some Ultra Short Throw (UST) projection systems that are aimed at the enthusiasts with precious little room to spare. These are the enthusiasts who have always craved a large screen projection system that somehow due to restriction of space have held back getting a two-piece front projector.
Such a system usually requires an average throw distance of 12-16 feet to achieve a picture size of 100-150". These new Ultra Short Throw projectors (usually comes with a recommended screen) require only to be placed at minimum of 7" to 8" in front of the screen to achieve a similar size. For apartment or condo dwellers the Ultra Short Throw projector appears to be 'God' send. At least, three companies are expected to field these UST projections.
Turntables too will remain a rage and many audiophile companies will be fielding their version of how a turntable should look like.
The truth of the matter is visitors can expect something new and interesting from all exhibitors, from high performance but affordable integrated amplifiers and receivers for traditional audiophiles as well as the latest multi-channel and surround amplifiers and speaker systems.
KLIAVS 2022 will be held from Oct 28 till 31 at the InterContinental Hotel KL. Conveniently located opposite the former Ampang Park the InterContinental is easily reachable by car or any other means of public transportation.