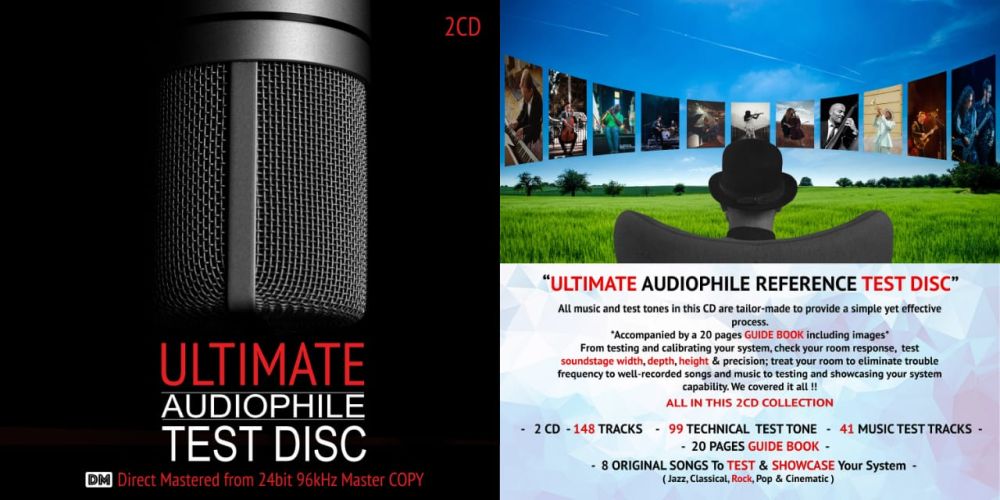 This is another feather in the cap for Malaysian audiophiles. Malaysian company COI Records is releasing its Ultimate Audiophile Test Disc at the Kuala Lumpur International AV Show 2022 next weekend.
Two songs from the test disc have been selected by LS3/5a sifu Jo Ki for the KLIAVS 2022 Conmemorative CD.
The test disc set comes with two CDs and a 20-page booklet explaining how to use the tracks to test your stereo set.
There are 41 music test tracks, 99 technical test tones and eight original songs featuring jazz, classical, rock, pop and cinematic material.
CP Loon of COI Records said the test disc was a collaboration by many artistes including some from overseas. Some of them recorded just a session or a short clip in their own studios. Some of the tracks were mixed and mastered locally and some were done overseas.
The test disc is designed for testing and calibrating your system, eliminating problematic frequency peaks and dips in your room, testing for soundstaging width and depth, height and precision of imaging.
The test disc costs RM79.90 normally, but there will be a discount during KLIAVS 2022. — Posted by Lam Seng Fatt