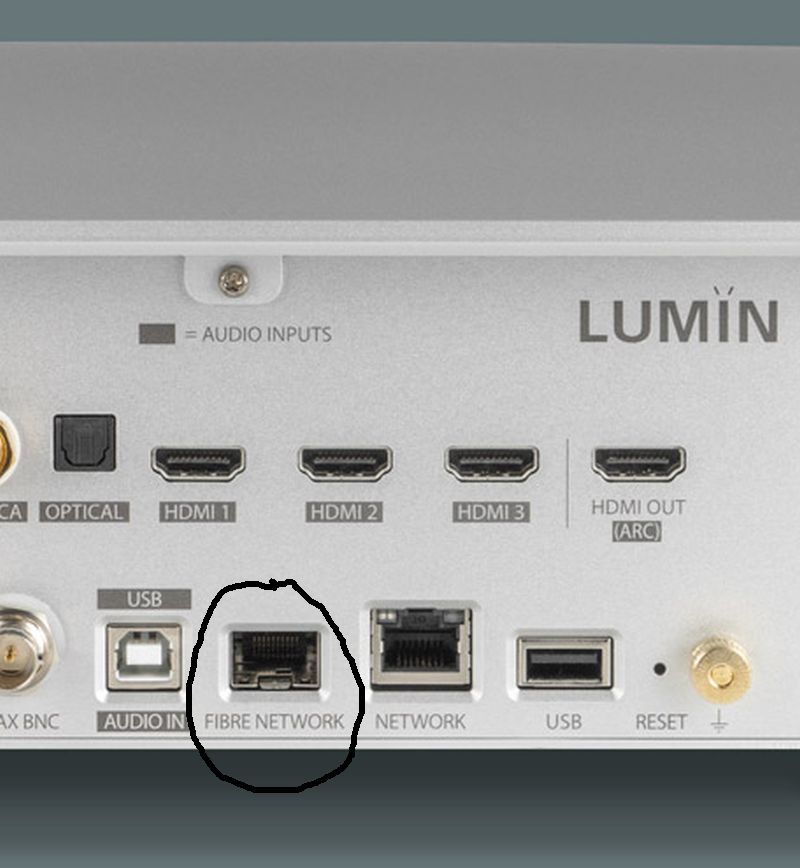 By Lam Seng Fatt
The Lumin P1 streamer/DAC/preamp is the first such component I have encountered which offers a Fibre Network connection along with the usual ethernet RJ45 connection. To be honest before reviewing the Lumin P1 I knew nothing about SFP connections, SFP fibre optic cables, SFP transceivers and media converters.
So I had to do a crash course on SFP connections via google. From the outset, allow me to inform you that the normal computer shop, ALL IT Hypermarket and even the digital mall will not have these components on sale. They are used for networks and connections over long distances and you will find them in online stores like Lazada or Shopee.
What is SFP?
Small Form Factor Pluggable (SFP) is basically a fiber optic module that fits into an SFP socket or port on an Ethernet switch or media converter. It facilitates seamless conversion of Ethernet signals into optical signals to transfer and receive data.
What Are the Functions of SFP modules?
SFP modules facilitate high-speed communication between switches and network components such as routers and other devices.
It is mainly used with copper or fiber optic cables.
Its small form factor makes it ideal for areas that may not be very accessible.
Compatible with duplex Multimode or Singlemode fiber optic cable as well as simplex cables.
Supports wavelengths up to 1310nm for Multimode and 1550nm for Singlemode.
Newer versions of SFP such as SFP+ have been developed which offer very high speeds up to 10Gbps. (source: www.versitron.com)
You have to take note that SFP connections are either Multimode or Singlemode. Lumin accepts both but all the components from media converter, transceiver and fibre optic cable must be either Multimode or Singlemode throughout. They cannot be mixed. Take note that Lumin cannot accept SFP+. Compatibility is a vital issue with Fibre Networks.
What is the difference between Singlemode and Multimode SFP?
Singlemode fiber has much tighter tolerances for optics used. The core is smaller and the laser wavelength is narrower. This means that Singlemode has the capability to carry a higher bandwidth at much longer transmission distances. Singlemode SFPs work mainly in the 1310nm and 1550nm wavelengths and is mostly used in a long distance transmission environment reaching 2km, 10km, 40km, 60km, 80km and 120km.
Multi-mode fiber uses a much bigger core and usually uses a longer wavelength of light. Because of this, the optics used in Multi-mode have a higher capability to gather light from the laser. In practical terms, this means the optics are cheaper. The common Multi-mode SFPs work in 850nm wavelength and is only used for short distance transmission reaching 100m and 500m. Though it's not able to transport for long distance, it can transport many kinds of optical signals. (Source: www.multicominc.com)
At this juncture, I must say that some audiophiles have noticed differences in sound quality between Multimode and Singlemode connections. They say Singlemode sounds better. I have not tested this and I trusted their judgments and continued my way down this rabbit hole with Singlemode SFP connections.
One more thing…there is an LC connector and an SC connector. Buy the components with the LC connectors.
LC connectors are small form factor fiber optic connectors designed for making fast connections in high-density applications. They are a miniaturized version of the earlier SC fiber connector (50% smaller) and feature a square plastic housing with a 1.25 mm ceramic ferrule. (source: https://connectorsupplier.com)
To get started, I bought these: a 1-metre Cat 8 ethernet cable (this is optional and if you have a CAT 5, 5e, 6 or 7 cable, it will suffice), a media converter which converts ethernet to SFP, two SFP transceivers (Singlemode) and a set of Singlemode SFP fibre optic cables. The media converter I bought was the TP-Link MC220L Gigabit Ethernet Media Converter. The two Singlemode SFP transceivers were from SUBTel (SUBTel SFP-1G-LX 1.25G 10km SFP Transceiver module Singlemode SMF Fiber) and a SUBTel fibre optic cable (LC-LC Single Mode Duplex Fiber Optic Patch Cord Cable For LAN SFP – 1M 2M 3M 5M meter 9/125 SM).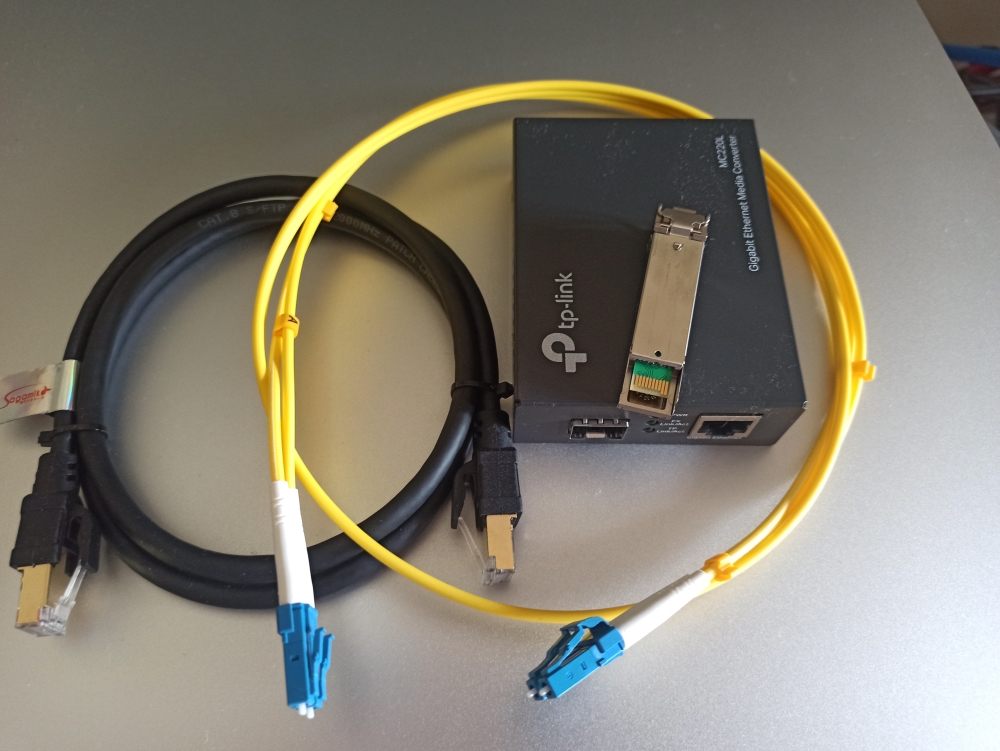 The connection was done this way: Cat 8 ethernet cable from wi-fi router to TP-Link media converter with SUBTel SFP transceiver plugged in connected to the fibre optic cable plugged into the second SUBTel SFP transceiver which is plugged into the Lumin's Fibre Network input. Make sure to disconnect the ethernet cable from the Lumin P1. Lumin warns: "Do not connect both fibre and copper ethernet of Lumin back to the switch as this creates a loop and will bring down the network."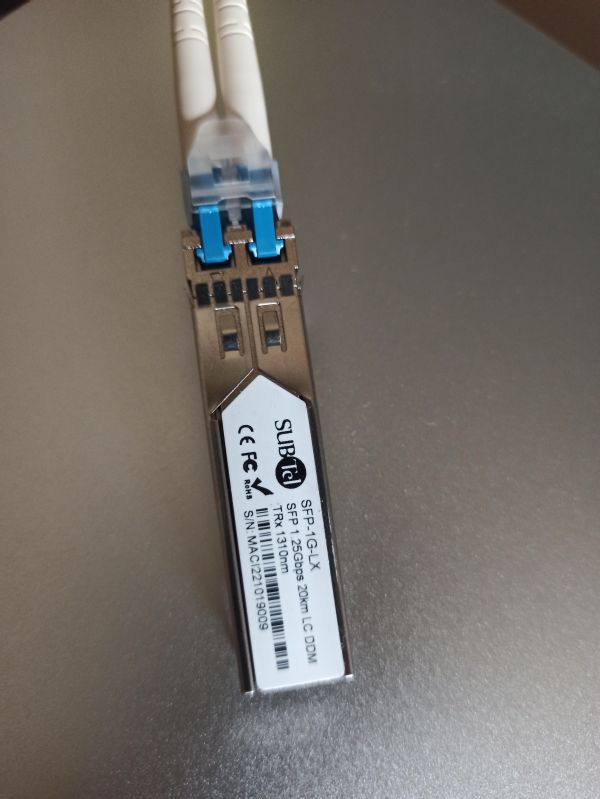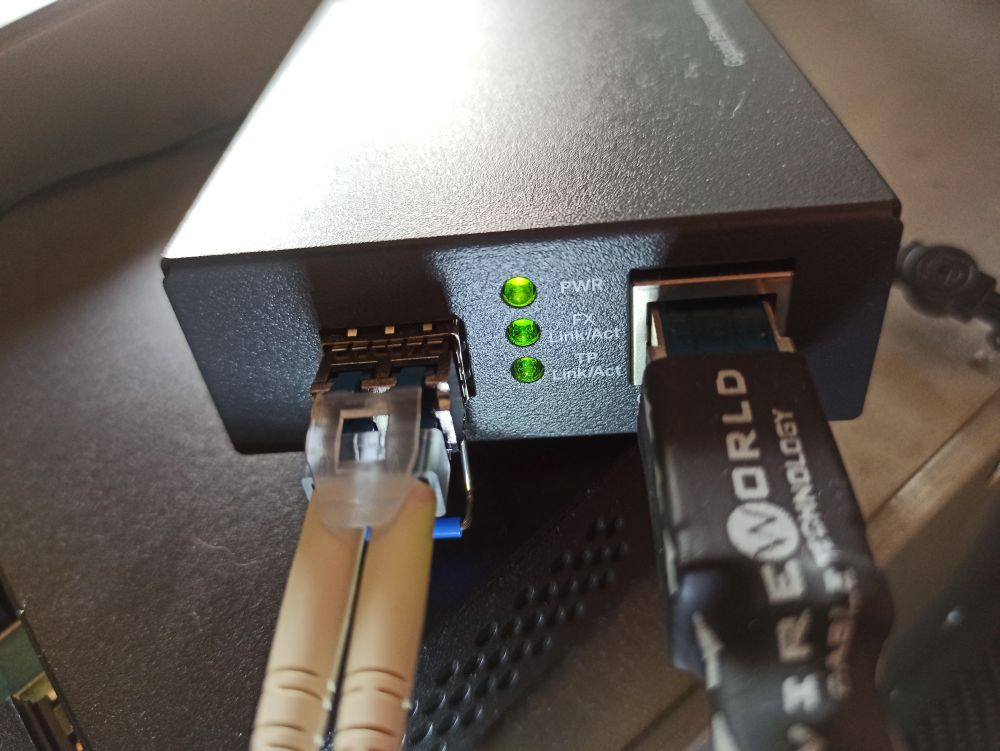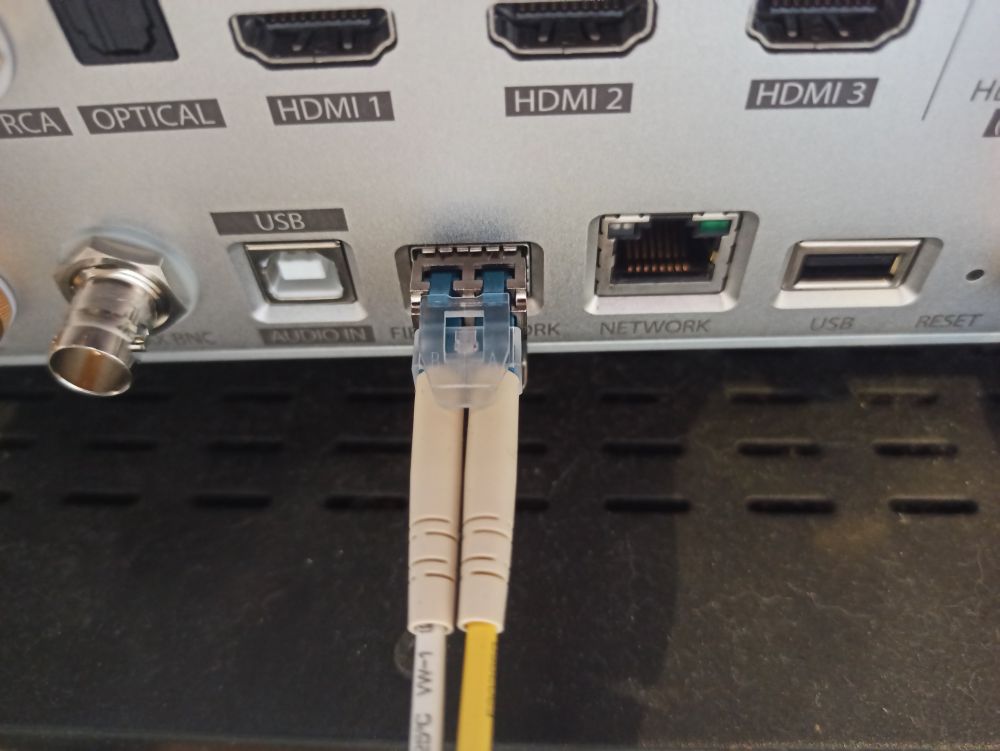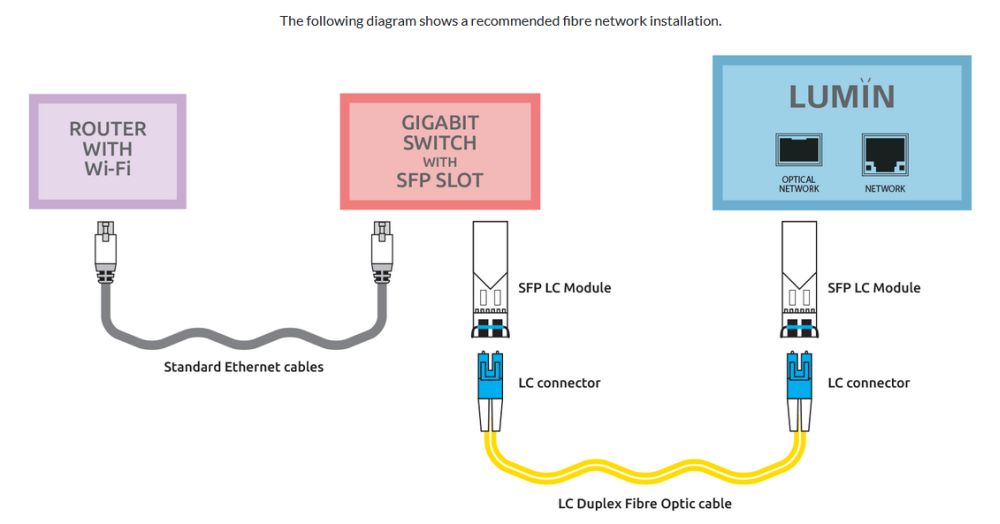 I decided to be really thorough with the way to connect via Fibre Network because I think very few audiophiles would know how to do this.
I listened to the Lumin P1 driving my Bryston 4B SST via XLR interconnects to the resident pair of ATC SCM50 floorstanders. The Lumin P1 was connected the normal way — ethernet cable from wi-fi router to Silent Angel Bonn N8 audiophile network switch powered by iFi Power X and Wireworld Starlight 8 ethernet cable into the Lumin P1.
Then I unplugged the Wireworld ethernet cable and connected the fibre optic system.
Was there a difference in sound quality? I had with me two fibre optic cables — one was the SUBTel which I bought from Shopee and the other was the fibre optic cable that comes with MSB Technology DACs which Terry of Statement Systems loaned to me. Now, this is where I will stick my neck out to be chopped by the naysayers of the audiophile world. The SUBTel fibre optic cable sounded not very good with a small, narrow soundstage, smeared details but smoother vocals while the MSB cable sounded very good with a wide, open and clear sound. I will detail my experiences with fibre optic cables in my next post.
My observations were made while listening with the MSB fibre optic cable. The noise floor was very low. Now, the noise floor with the Silent Angel audiophile network switch and Wireworld ethernet cable is already very low, but the fibre optic connection made it a little lower.
The improvements were in small steps — a bit clearer, a bit cleaner and a bit more details. However, I noticed that the images were better outlined and there was a 'snap' to the music with faster pace and rhythm. The bass was better defined and the leading edges of music seemed faster which made things seem livelier. Bear in mind that I am comparing the sound via fibre optics with an audiophile-quality ethernet connection. Both methods resulted in very good sound quality, but it was a bit better via fibre optics.
After many days listening to the fabulous sound quality of the fibre optic connection and wondering if I had wasted my money buying the Silent Angel Bonn N8 network switch and the Wireworld Starlight 8 ethernet cable, I suddenly recalled the maxim from Linn (of LP12 fame) — Garbage In Garbage Out. So if I were to send the best-quality signal to the TP-Link media converter, what goes into the Lumin P1 should be the best-quality signal.
So I connected it this way: Short (i metre) Cat 8 ethernet cable to the Silent Angel audiophile network switch and Wireworld Starlight 8 ethernet cable from the Silent Angel to the TP-Link media converter.
This method resulted in the best sound and there was a pristine quality to the music. The images were nicely layered and in some cases thrust out from the space between the speakers.
So if you have invested in audiophile-quality network switches and ethernet cables, they will not be wasted. Use them in the signal chain and you will get the best results.
The Lumin P1 is priced at RM45,500 and is available from Statement Systems at Jaya One, Petaling Jaya, Selangor. For more details, contact Terry at 012-4733005.