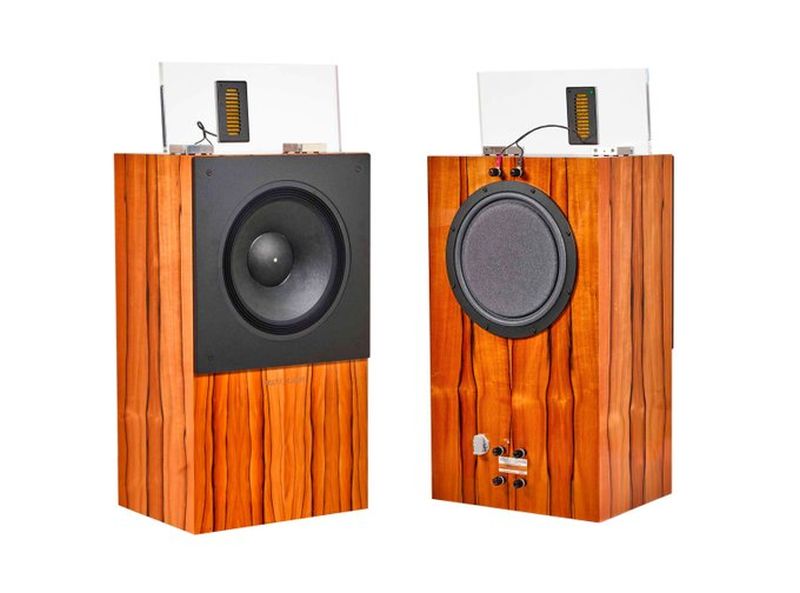 Not many Malaysian audiophiles would have heard of Wolf von Langa speakers, but these rarely-heard-of speakers are in town…brought in by Audio Image.
The Wolf von Langa speakers available in Malaysia are the Son. Wolf von Langa speakers are made by a German company based in the town of Neunkirchen and the technology is unusual and rarely used today even though it was quite common many decades ago.
The woofer uses a field coil which means it is powered by an electromagnet instead of the common permanent magnet. I have only across such electromagnet-driven woofers in Focal Utopia speakers (which are very expensive) and some full-range drivers, which are also very expensive.
The field coil woofer is housed in a simple box measuring W40.4xH87.2xD30 cm. At the rear is a passive radiator. On top of that held in place by hidden magnets is an acrylic panel which houses an Air Motion Transformer tweeter made by Mundorf which operates in dipole mode.
This speaker has been highly praised and its frequency response is rated at 25Hz to 25KHz.
Accoding to Joseph Wong of Audio Image, the Wolf von Langa Son speakers retail at RM63,000 for High Gloss Black and High Gloss White and RM68,000 for Bamboo Olive and Indian Apple finishes.
For more details, contact Joseph Wong at 010-2001992.