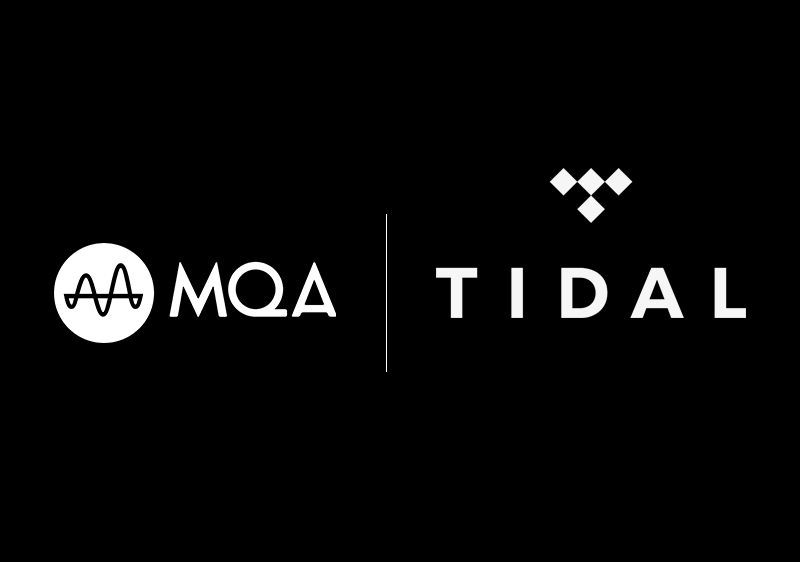 There has been much confusion of late as to what is going on at MQA Ltd. There has been speculation that it is going bust and that TIDAL will not stream MQA files anymore.
The fact is that there is uncertainty, but what is certain is that there could be a change in ownership of MQA Ltd, if you were to carefully read MQA's media statement released a few days ago.
"Following the recent positive reception to MQA's latest technology (SCL6), there has been increased international interest in buying MQA Ltd. At the same time, MQA's main financial backer is seeking an exit. In order to be in the best position to pursue market opportunities and expedite this process, the company has undergone a restructuring initiative, which includes entering into administration and is comparable to Chapter 11 in the US. During this process, MQA continues to trade as usual alongside its partners. We won't be commenting further while negotiations take place."
So it appears that there is a buyer interested in purchasing MQA Ltd and the company has undergone some restructuring to expedite the process.
It does not make sense to me for MQA Inc, which launched its hi-res wireless codec called MQAir (later renamed SCL6) in November last year to close shop just a few months after the launch of the codec to take on competing technologies like aptX, LDAC, and LHDC. The SCL6 codec supports MQA and and PCM files up to 384kHz.
On Nov 9 last year, MQA announced that the Japan Audio Society (JAS), the internationally respected audio research organisation, has certified MQA Ltd's new scalable SCL6 codec, for use with its Hi-Res AUDIO WIRELESS logo.
Wireless devices account for a large segment of music listening over headphones, earbuds, and wireless speakers. In many devices, audio quality has been sacrificed for the convenience of Bluetooth connectivity.
SCL6 delivers detail and clarity by focussing on the time domain – a critical factor in the human perception of high-resolution sound. This fresh perspective enables an exceptional audio experience and responds to rising consumer demand for better wireless sound. The technology supports both MQA and PCM audio up to 384kHz, and the encoded data rate can be scaled seamlessly from 20Mbps to below 200kbps, covering Bluetooth, Ultra-Wideband (UWB) and WiFi links. It offers low latency and high efficiency for extended battery life.
SCL6, means the listener need not sacrifice quality for convenience.
After receiving a demo of the groundbreaking technology, What Hi-Fi?'s Technical Editor, Ketan Bharadia, said, "This codec could be a real game-changer when it comes to the wireless transmission of high-quality files, whether they are audio or video."
Bob Stuart, MQA Founder & CTO commented, "We are very honoured that JAS has certified SCL6 for use with its Hi-Res AUDIO WIRELESS logo. This latest technology is born of our passion for the highest sound quality and an understanding that such quality brings us closer to the music. With SCL6 we can improve the listening experience for many listeners and extend the MQA ecosystem to wireless devices. High resolution isn't necessarily defined by the big things – it is shaped by small elements in the sound that convey details, separation, colour and space. Our reference for transparency is air itself. We are excited to use these insights in the design of SCL6 to bring a more enjoyable experience to audio fans and music lovers everywhere." (Source: https://www.mqa.co.uk/newsroom/news/scl6)
As to whether TIDAL will still be streaming MQA files…again there is uncertainty at this juncture.
In a Reddit live chat on April 11 10am PT, TIDAL's CEO Jesse Dorogusker announced that TIDAL will be introducing hi-res FLAC files (24bit 96kHz) for HiFi Plus subscribers soon. But he was silent on whether TIDAL will still stream MQA files.
In one reply, he said: "Hi-res FLAC will come soon. TIDAL added MQA when others were streaming low bitrate AAC (and some still do). It was a balance of quality and bandwidth. Cell networks are better now. Hi-res FLAC files will be big, but we think the infra is ready, even on mobile."
In an earlier reply, he said: "TIDAL has cared about high quality and even experimental audio formats long before it was cool or common among music streamers. Why? Because artistes take care when making their art and they want/hope to present their work in the best light (whatever they think that is exactly). We also live in a world that is mobile-dominated and mobile phones have constraints in memory, data plans, coverage maps — so there's always a consideration for the customer's need between more quality and more bandwidth/storage efficiency.
"Breaking news for my reddit peeps: we will be introducing hi-res FLAC for our HiFi Plus subscribers soon. It's lossless and an open standard. It's a big file, but we'll give you controls to dial this up and down based on what's going on."
But Jesse did confirm that TIDAL will not buy MQA Ltd.
We have to wait for further announcements from MQA Ltd and TIDAL to clear the air. — By Lam Seng Fatt