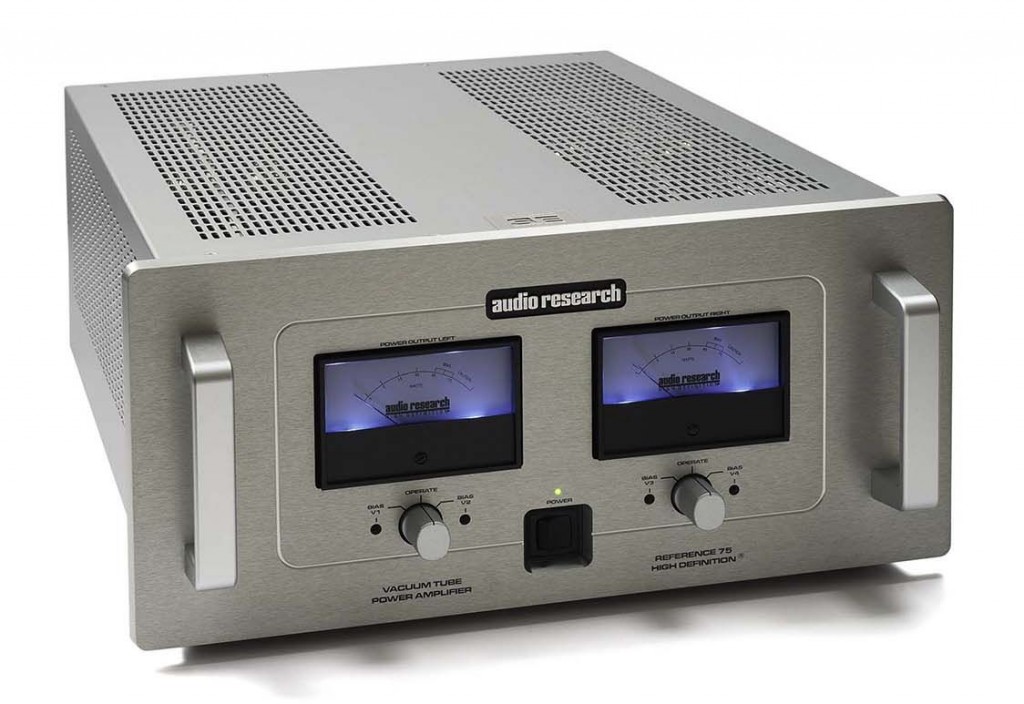 There are a lot of rumours swirling around about the fate of Audio Research, the respected American manufacturer of high-end tube components.
Essentially what happened was that on April 4 Audio Research in the State of Minnesota District Court, County of Hennepin Fourth Judicial District, voluntarily agreed to assign its assets to a receiver, Lighthouse Management Group Inc.
According to Nathanu on What's Best Forum, Lighthouse Management is in the business of working with troubled businesses and regularly acts as a receiver. This process is an alternative to a bankruptcy filing in federal bankruptcy court.
"The receiver has complete control and power of attorney over the assets of Audio Research. It is likely that, to maximize proceeds, the receiver will seek to sell the entirety of the assets and business (including goodwill) as a going concern; if that effort is successful, the business may continue under the ownership of the buyer. It is also possible that Audio Research already has a transaction agreed upon in place for the sale of its assets and business (including goodwill) as a going concern to a 'white knight' and the filing with state court is intended to facilitate that transaction without an involuntary bankruptcy filing."
More clarity was revealed when a reply purportedly from Audio Research was posted on hifiwigwam.com and What's Best Forum on Monday:
"Audio Research voluntarily agreed to assign its assets to a receiver, Lighthouse
Management Group, Inc, on April 4th. We want you to understand what that means and
how it affects our daily operations.
Audio Research has been operating since the assignment was filed almost four weeks
ago, ten days before the AXPONA show where our VP of Sales (Allan Haggar) worked
with our dealer Quintessence Audio, which featured a statement system including Ref 10,
Ref Phono10, and Ref 160M MkII amps.
Little has changed outwardly. Audio Research remains staffed with Greg and Evan
answering questions and assisting owners via email and on the phone; the service
department continues repairing products; production is building new products and
performing updates; our parts inventory has been good and we continue to receive parts
shipments; our sales department continues to accept product orders, and our shipping
department continues shipping parts and product orders along with completed service
units.
Dave Gordon gave our Philippine distributor a tour of the facilities on April 26, where he
and his wife were able to meet everyone, see everything going on, and listen to music in
the sound room. The tour had been scheduled in March and did not need to be
cancelled or postponed.
Trent Suggs was relieved of control of Audio Research and we have been working with
individuals to purchase the company: we expect to have a new owner very soon. There
will be continuity as production, engineering, purchasing, service, and critical personnel
will remain working for Audio Research. Including Warren Gehl.
We just turned 53 in April and we look forward to continuing to provide the finest high
performance audio products, service and support to our loyal customers, dealers and
distributors."
So, until there is an official media statement from Audio Research, it is believed that Audio Research is in some kind of financial trouble and has assigned its assets to a receiver, but is working with some individuals who are keen to buy the company.Trent Suggs, the former Audio Research North America sales director who bought Audio Research from McIntosh Group in August 2020, is no longer in control of the company and a new owner is expected soon.