Everything You Need in a Rotel Package
The S14 is Rotel's newest product squarely aimed at the streaming audiophile whose principal consumption is always streaming services or stored on hard drives. The all-in-one unit packs all the convenience of a network streamer together with a DAC and amplifier for a just add speakers' solution. I mean you still need a source controller like a phone or tablet, but you get the picture.
The integrated streaming amplifier segment is one that is experiencing exponential growth. Almost all major brands seem to be introducing some form of all-in-one solution. This will likely become the norm with tightening budgets and shrinking spaces. So how does the Rotel S14 stack up against some the main competition? Let's find out.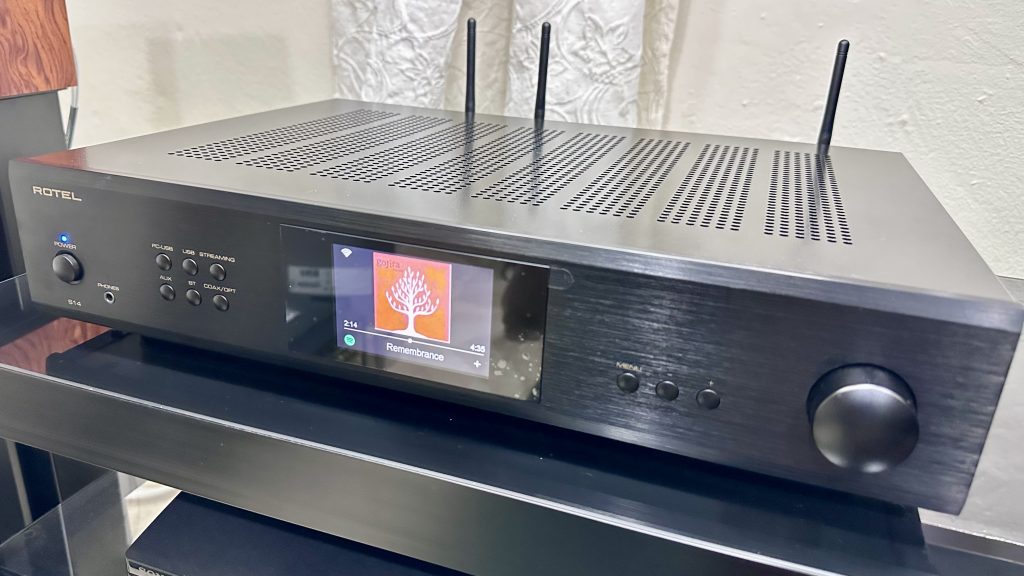 With regards to looks and build, the S14 is as typically Rotel as it gets. The footprint dimension is consistent to all other components in its range except the Michi. This continues with the fascia design. Keeping with its clean industrial design similar to that of the popular A11 Tribute with only major difference being some buttons and a much larger screen. To be honest the design language is playing it too safe, especially compared to the likes of Naim's Uniti and NAD's C700. I personally would have loved to see this platform but built on the Michi's aesthetic, which given the spec sheet, to me seems to fit better. 
The display upfront is a colour display that is decently sharp though it's not the best among the competition. Controlling the display is achieved either with three navigation buttons or the included remote. The size also limits visibility to some extent especially if your more than 2 meters away. Nonetheless the display is a much-welcomed feature as it provides the adequate information, makes settings adjustments easy and is also pleasing to look at.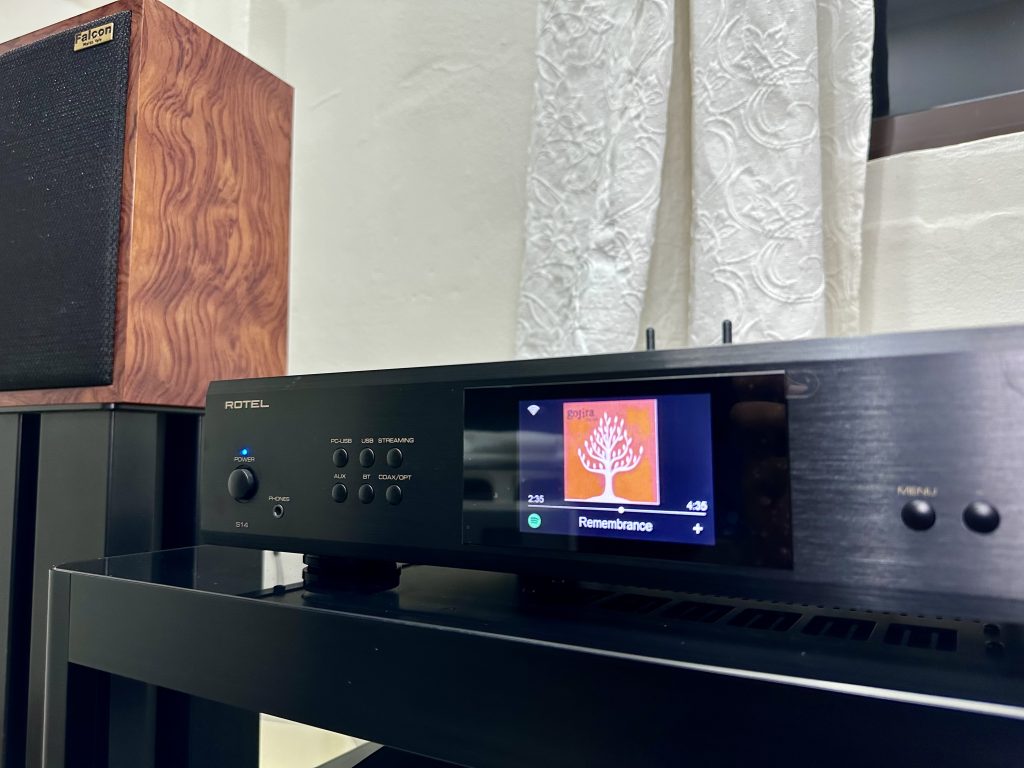 Moving on to features, the Rotel S14 has everything you need for the complete audio experience. It has 3 digital inputs (optical, coaxial and USB), both wired and wireless network connectivity as well as Bluetooth for convenience. On the analogue side, there is just a single Auxiliary RCA input. If your analogue source is a turntable, you will need to invest in a phono preamp to make it work here. Also missing is HDMI which is proving very common in today's Hi-Fi kit. 
There are three screw in antennae that come with the unit which are quite long but can be angled. Perfect for those who rather not have their components looking like a network router. But make no mistake, if you're looking to go wireless, it's needed. The S14 as mentioned also includes a remote control which allows for easy navigation of all features on the unit. The remotes design makes navigating the menu, far more convenient that the control buttons on the unit. Speaking of which, the remote is actually very nicely built. The aluminium unit looks and feels great in the hand but does require a tool to open the battery cover.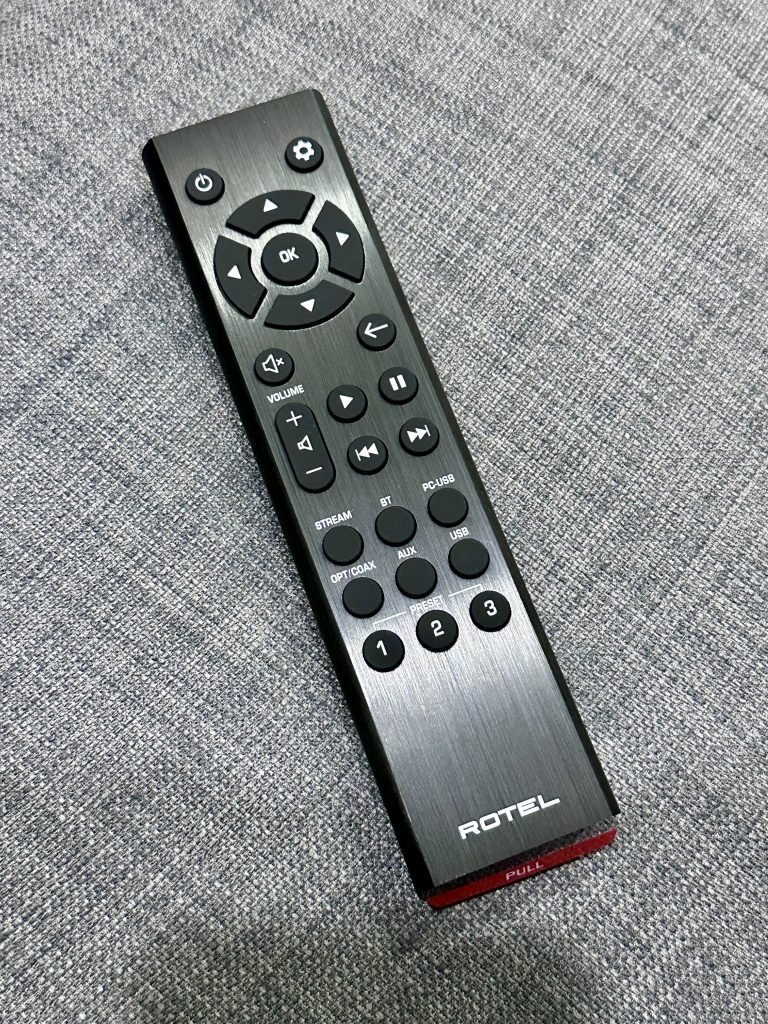 Scanning the web for reviews on the S14 reveals that the unit seems to be commonly tested together with Sonus Faber's Lumina series speakers. This was a rather unique coincidence as I received a pair of Lumina II for review as well and it just so happened that this unit came in after. I did also try the Rotel S14 with all the speakers I have in house which includes a pair of Dali Oberon 1, my trusty KEF LS50 and also my reference Falcon LS3/5a. 
The Rotel S14 has a rather detailed and neutral sound signature. There is a respectably low noise floor as well. The amplifier, with its 80 watts output at 8 ohms which is almost doubled to 150 watts at 4 ohms, has plenty of grunt. The S14 has no issues with all speaker pairings thrown at it. All speakers were driven perfectly and didn't feel like it was running out of steam. Even at high volumes, the S14 kept all the speakers under control and maintained good sound quality. I would however avoid inefficient speakers to keep that headroom in place, which can easily be diminished if the amp is pushed too hard.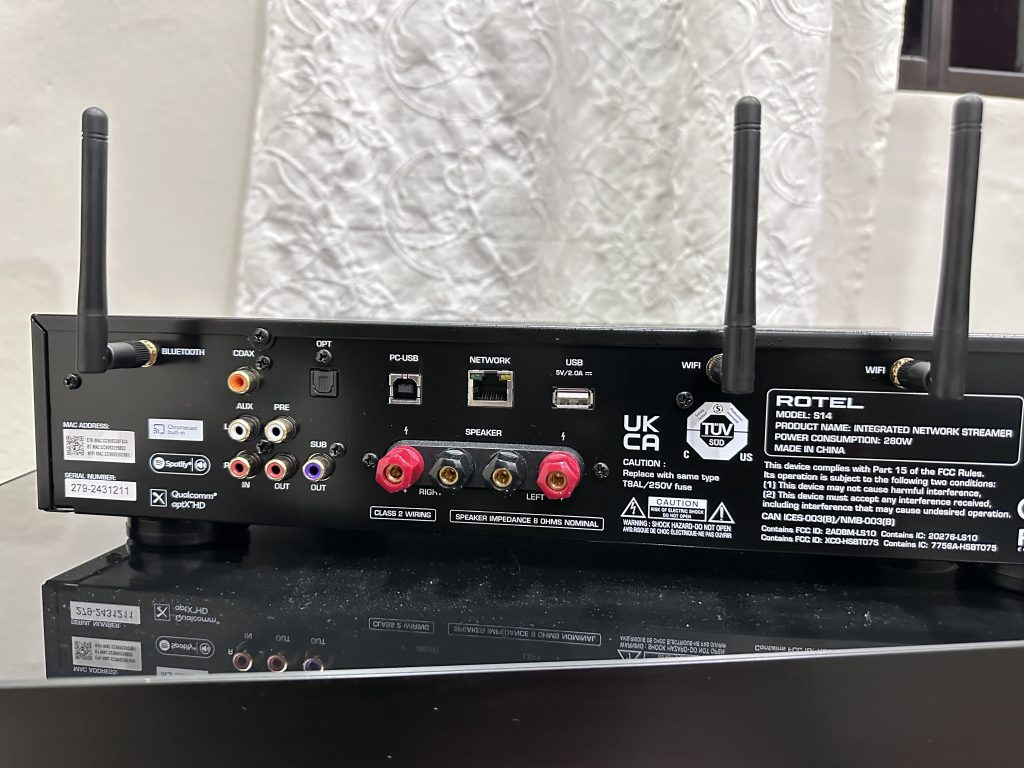 The S14 delivered great dynamics and speed with all the speakers paired, in fact the nuanced differences between each pairing were more the speaker than the S14, which is great if you already have a pair of speakers whose sound is to your liking.  The Rotel S14 is a very well-balanced unit when it comes to sound, staying quite pleasing with all kinds of genres and recording qualities. 
Speaking of which, the unit runs quite hot even when not driven hard, so if you're thinking of stacking, I would advise against it. The Rotel S14 is best given its own little spot with plenty of breathing space. It doesn't cause detriment to its performance as I had it playing for hours on end, but it's something to note. 
Given its retail price, my favourite pairing was actually the Sonus Faber, which seemed to have a good synergy together. The Falcon was also excellent but they don't make a logical pairing due to price difference, but you could if you really wanted to.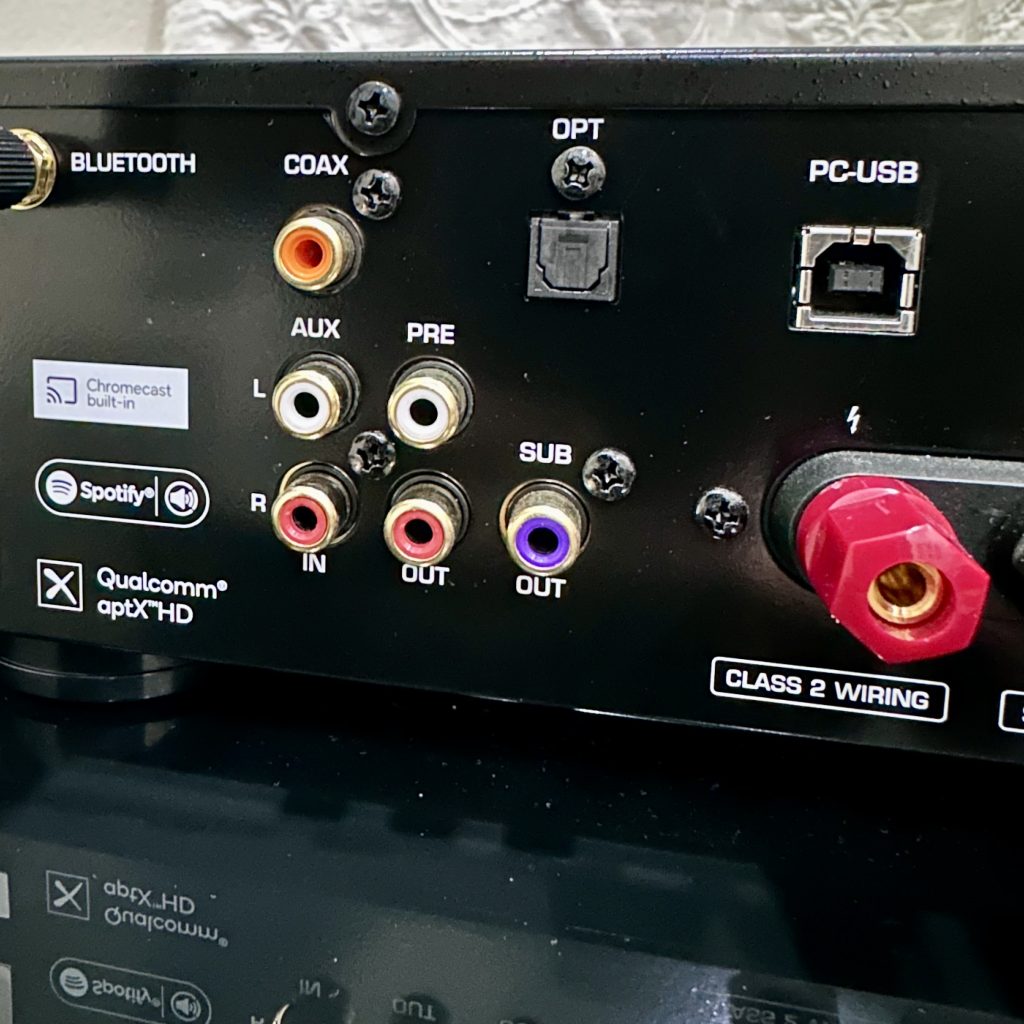 The headphone amp section is also pretty solid given the already exhaustive list of features. I tried it with both the Audio Technica ATH-M50x and also my Beyer DT770 (250 Ohm). Both were driven well and had the same detailed, neutral sound similar in its signature to its speaker output. It's not the most refined for sure, but at this price point its decent.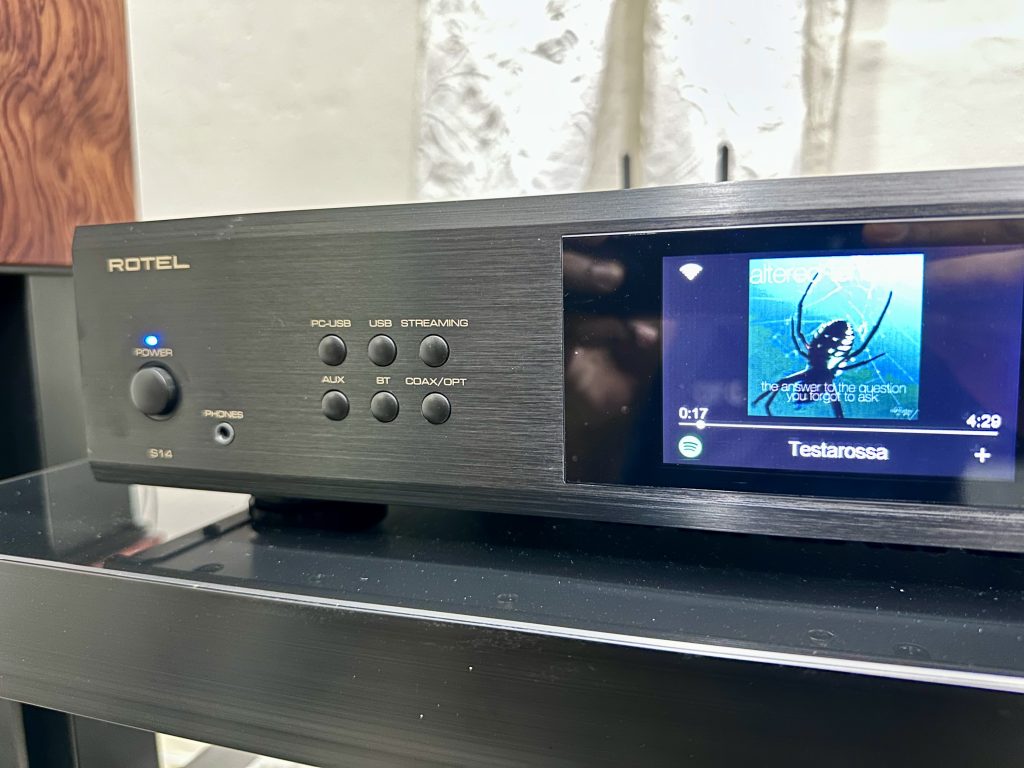 So, who is the Rotel S14 for? In my opinion, this is a perfect solution from someone looking to build a straight forward system while keeping the budget under control. The feature list and presentation are fantastic especially given the price. The focus on sonic performance will be appealing to many audiophiles looking for a Hi-Fi system with a retro minimalistic look and feel. The Rotel S14 retails for RM 9,680 (Black) and RM 9,780 (Silver) is sold and distributed by TEG.