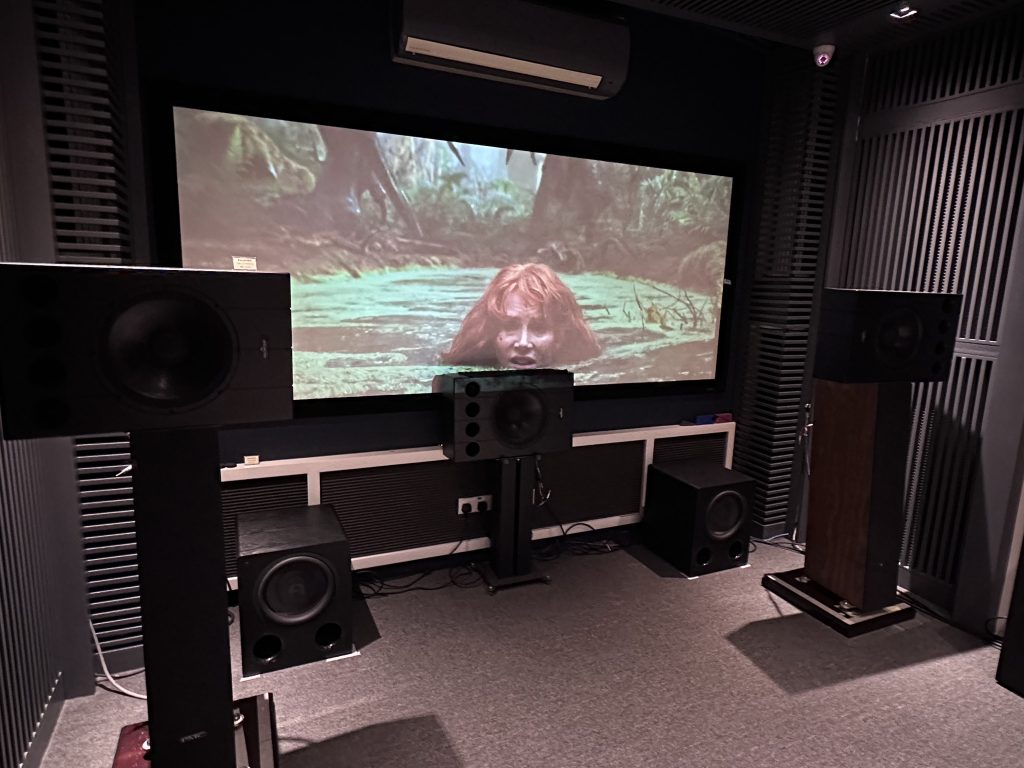 AV Designs has recently put together in their showroom, 2 Cinema systems completely made up of speakers and subwoofers from Ascendo immersive Audio.
The smaller room now hosts a system centred around Arcam's cracking AVR 30 receiver matched with a full 5.3.4 speaker configuration all by Ascendo Immersive Audio. The full build details are as follows:
Passive 12 On Wall for front LCR channels 
Passive 6 On Wall for surround LR channels 
Passive 6 On Wall for height channels (4 units)
SV12 Active Subwoofers (3 units)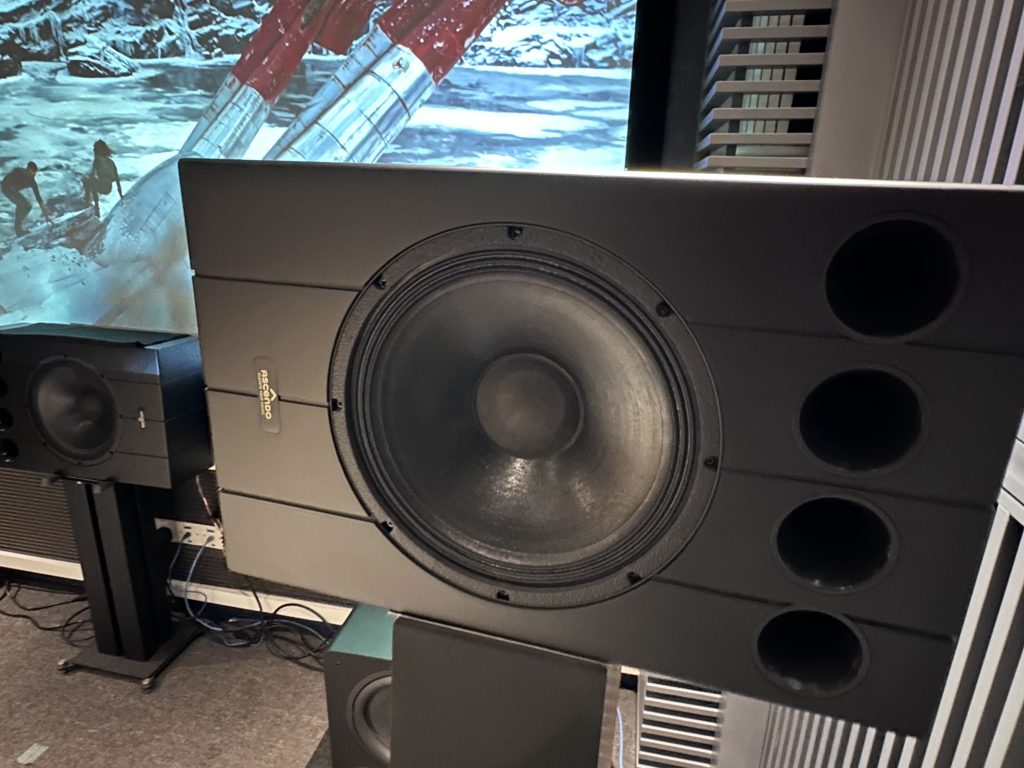 The height channels are driven separately by the Arcam P410 power amplifier. Also, on static display in the room is Ascendo's The 18-2 Pro Passive Sub which showcases a dual 18-inch driver in a smart looking shallow enclosure.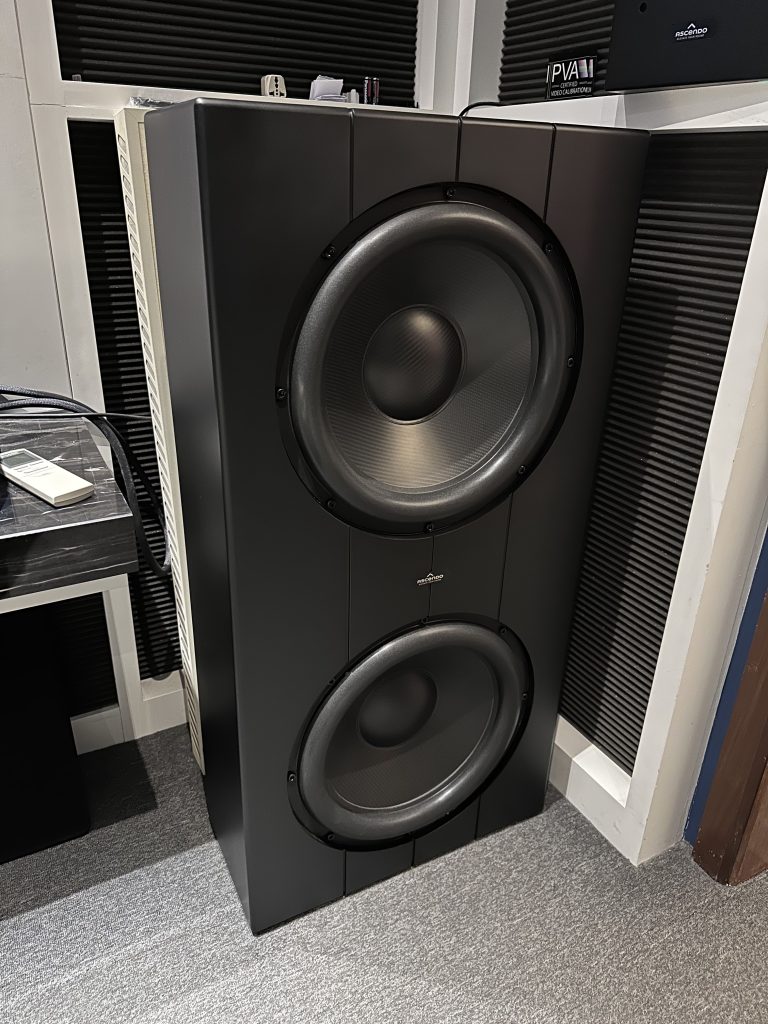 The bigger main cinema room has a system that would leave even some commercial cinemas feeling embarrassed. The brains of the operation is managed by the highly competent JBL SDP55. Supporting the JBL in amplification is a mix of amps from Arcam with its PA720 and Ascendo's DSP-10k4. The 7.4.4 system is combination of active and passive speakers paired to 4 behemoth subwoofers for an unmistakably visceral moving going experience.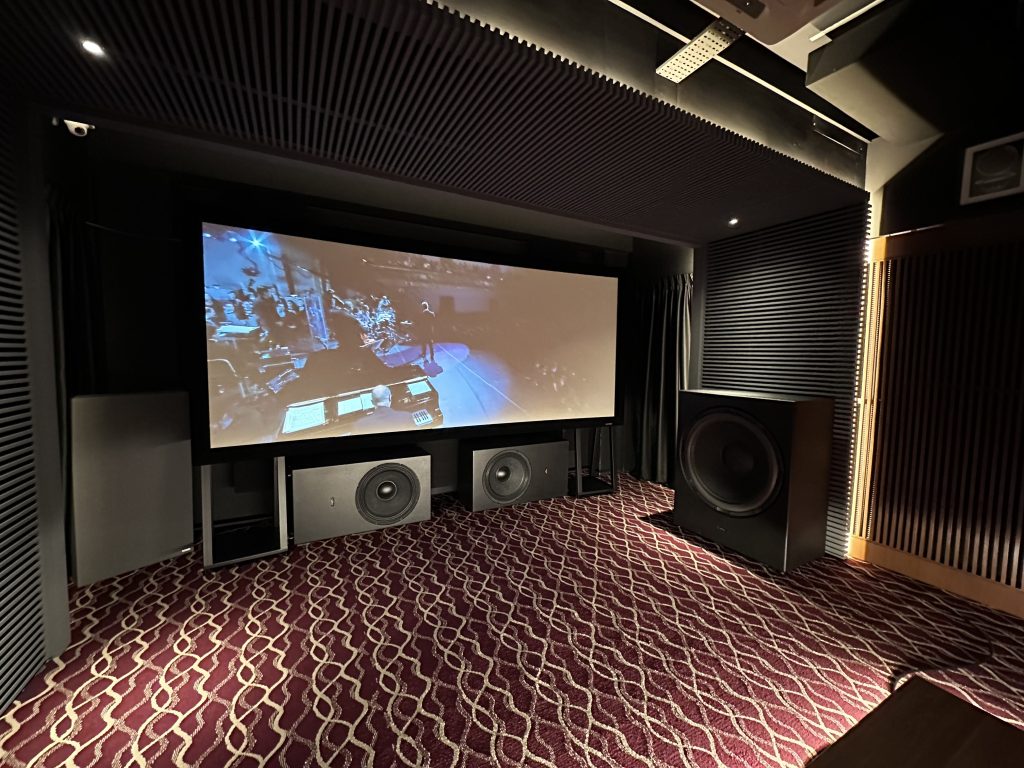 The speaker composition is as follows,
CCRM12 Mk2 Active for front LCR channels
The 10 Passive On Wall for surround channels (4 units)
CCRM6 Passive for height channels (4 units)
The 18 Active sealed subwoofer (2 units)
The 21 Passive Subwoofer (2 units)
The pure performance that system is capable off is one that must be felt. My samplings which was a mix of both movies and music left me grinning from ear to ear. A feeling which any true home cinema enthusiast should experience! 
Also, currently on static display are some of Ascendo's gargantuan infrasonic subwoofers like both the 24- and 32-inch variants. James assures me that the team is working towards integrating these monsters into the already insanely capable system for the ultimate cinema experience.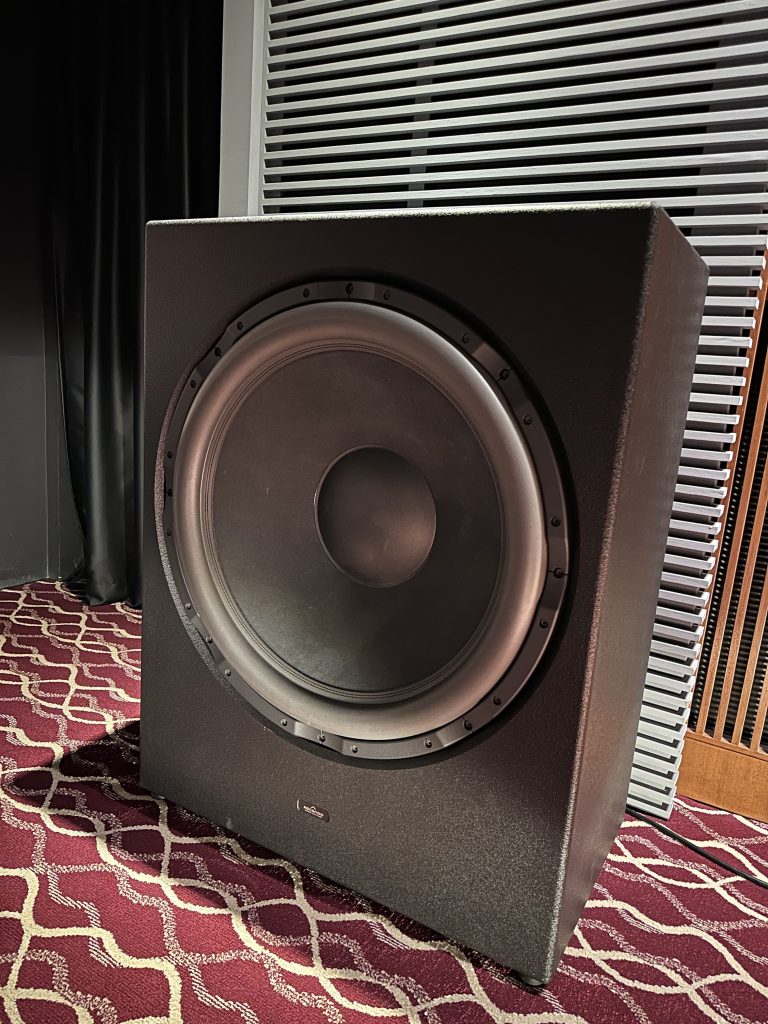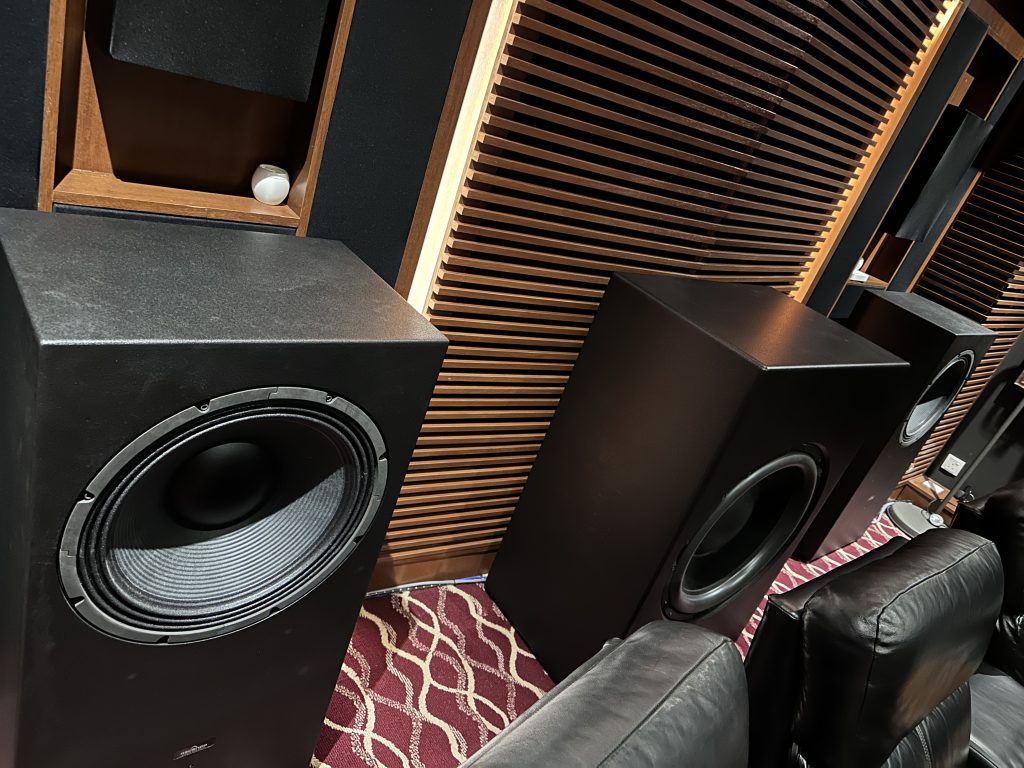 If you are serious about your home cinema, head down to AV Designs showroom here in KL to experience these amazing systems yourself. 
AV Designs showroom,
H-2-6, Block H, Boulevard Business Park,
No.115, Jalan Kepayang,
51200 Kuala Lumpur
Or you can contact them at 03-62411237 to fix an audition.