A Bit of Everything for Everyone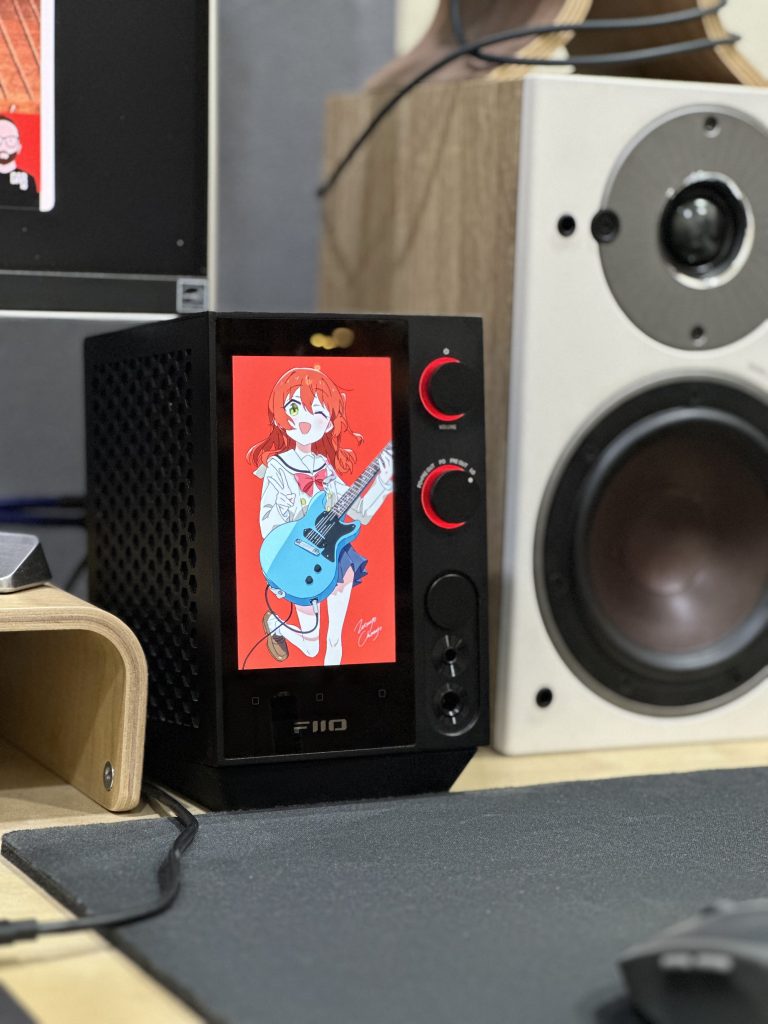 The FiiO R7 is to me at least, a first of its kind. A product that merges a player, digital to analogue convertor, preamplifier and headphone amplifier. All of this is crammed into a uniquely designed chassis that would standout while blending in seamlessly on a desktop setup. Offered in both black and white, the FiiO R7 is by far the most fascinating product currently available in the FiiO catalogue.
Features wise, let's begin with the most visually striking part which is the display. The FiiO R7 has a large 5-inch, high resolution LCD display which is touch enabled. Actually, the entire interface powered by Android 10 OS is essentially a smartphone plastered onto a box. This smartphone however has been stripped of its phone features. FiiO has decided to keep functionality which is relevant to the R7's use case.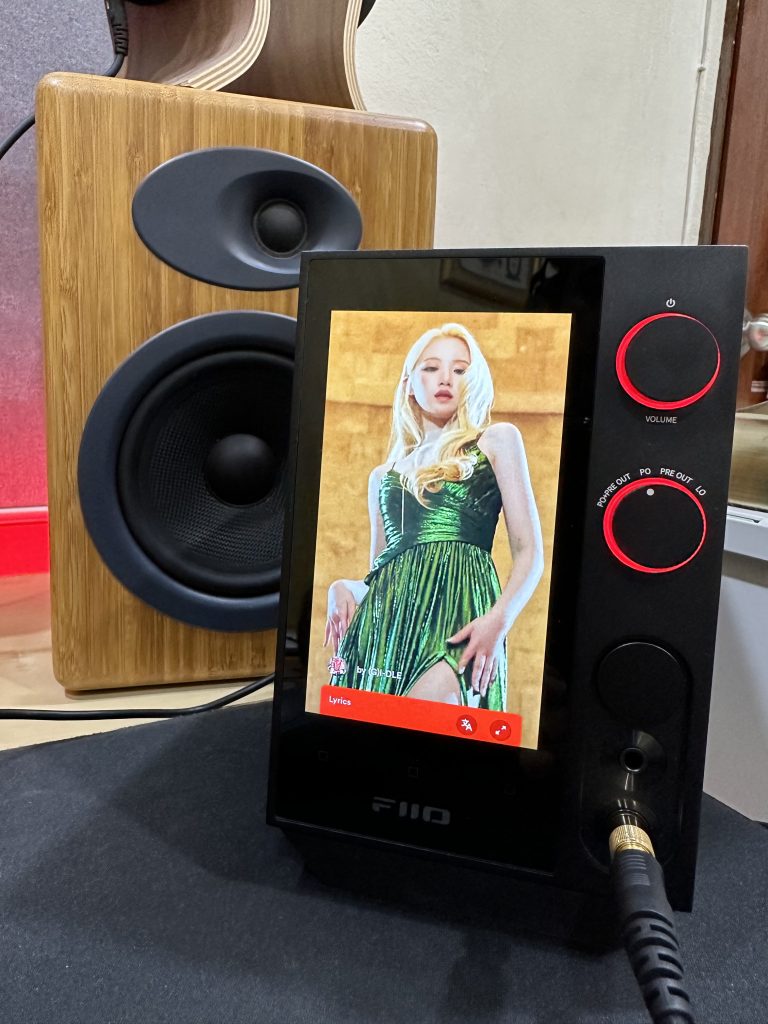 The decision to utilise this system makes the R7 super flexible. The processor which is a snapdragon 660+ is sufficiently powerful. Navigation is buttery smooth and satisfying. The only control that is a little out of sync is volume control which when adjusted via touch, doesn't attenuate as promptly. It doesn't move coherently like when controlled via the volume knob. So, keep this in mind if you're fiddling with volume as to prevent sudden loud outbursts especially with headphones. 
The overall UI layout is quite straightforward allowing mode switching depending on your preferred use case. Android Mode utilises an App based approach meaning each function like Tidal, Spotify and so on are similar to a mobile device. In fact, the unique architecture means that the FiiO R7 will be able to support pretty much any kind of audio app-based services designed for mobile use. 
Also possible thanks to its architecture is the degree of customisation possible which is great. One downside however to all this mode switching is the unit requires quite a bit more steps when toggling between features or play options. This could be tiring especially if your switching things around frequently.
Sticking to the front, we have support for both 4.4mm and XLR balanced headphone outputs. Also available is the more conventional 6.3mm single-ended output for maximum flexibility.  Turning the unit around reveals a rather busy rear end. You have an ethernet connection, a USB A and C port, both optical and coaxial inputs as well as even a Micro-SD card slot. Bluetooth and Wi-Fi are also both built in rounding out the R7's wireless connectivity options.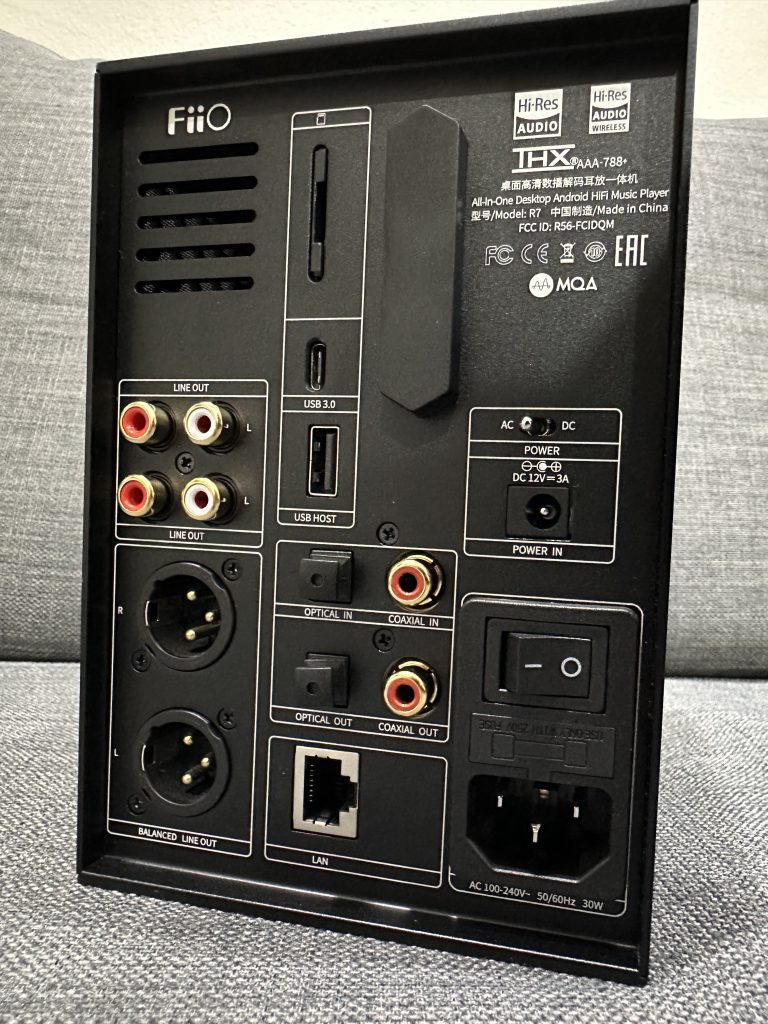 To touch a little more on both USB connections, the FiiO R7 can use the A variety as a host for a hard disk or an expansion hub, but also can be used as port to connect devices like a keyboard or other controllers and it also allows connection to a desktop. The USB C connection can allow for both data connection to your desktop as well as storage devices as well.
For outputs, the FiiO R7 continues to impress with a plethora of connections. There are 2 sets of line level outputs, a single pair of balanced outputs as well as both optical and coaxial digital outputs. The digital outputs provide room to experiment with other external DACs should you please. There is even an option to explore DC power as the unit has an additional DC power input. FiiO does produce a companion linear power supply but other options are not off the table as the connector is not the proprietary kind. 
Talking about sound quality, the overall picture drawn by the FiiO R7 is one that is crystal clear and of high resolution. The overall detail retrieval even with lesser quality streams or even Bluetooth was rendered pretty nicely. The downside to such a signature is that when paired with equally neutral equipment, the unit comes of being a touch clinical. This can make prolonged listening a little fatiguing. This is not to say that the sound at its core is clinical, but the overall nature does mean that an ill-chosen pairing can over excite this quality.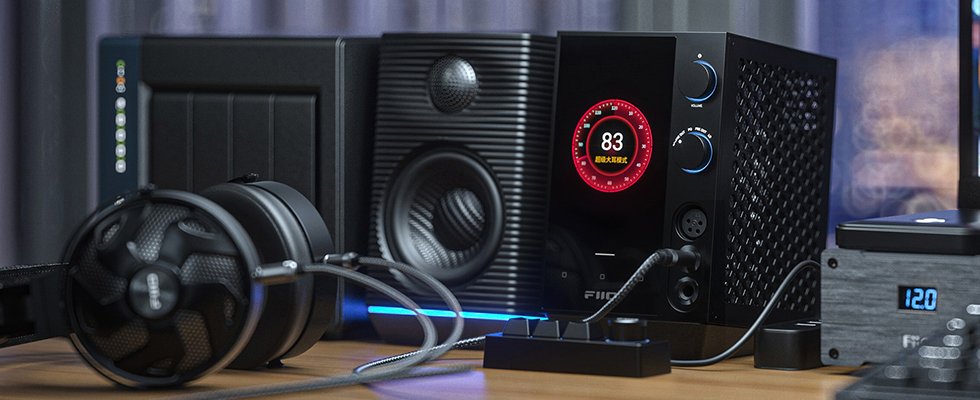 The upside to this however is that the character of connected equipment is allowed to shine. A good example is a quick listen using both my Audio Technica M50x and my Beyer DT770Pro. The combination of warmth from both headphones with the FiiO's clean and detailed sound made for an exciting listen. Each hit from the kick pedal beater on the bass drum even in a mad run like that from Behemoth's insane "Ov Fire and The Void", is perfectly defined. Every strike heard, and not mashed together.
The midrange also benefitted from the FiiO's detail and resolution. There was great separation between instruments even when things got busy. This was especially fun to listen to with rock music, with meaty guitar riffs while keeping the all-important vocal clear and focused. The midrange performance is not the best in class (zooming in on the DAC / head amp portion here) but believe me, it's not far away from it either.
Sound staging is well defined with good instrument placement and excellent layering. The overall soundstage is not the widest I have heard, but it's not narrow either. Overall, the R7's ability to produce a highly detailed sound is what stands out the most. If you value detail and love to hear every bit of information in a track, then the R7 is for you. Speaking of this, using the R7 while watching video content like videos or movies is also pretty darn good. The detailed and clean approach to sound quality makes dialogue and effects perfectly enjoyable.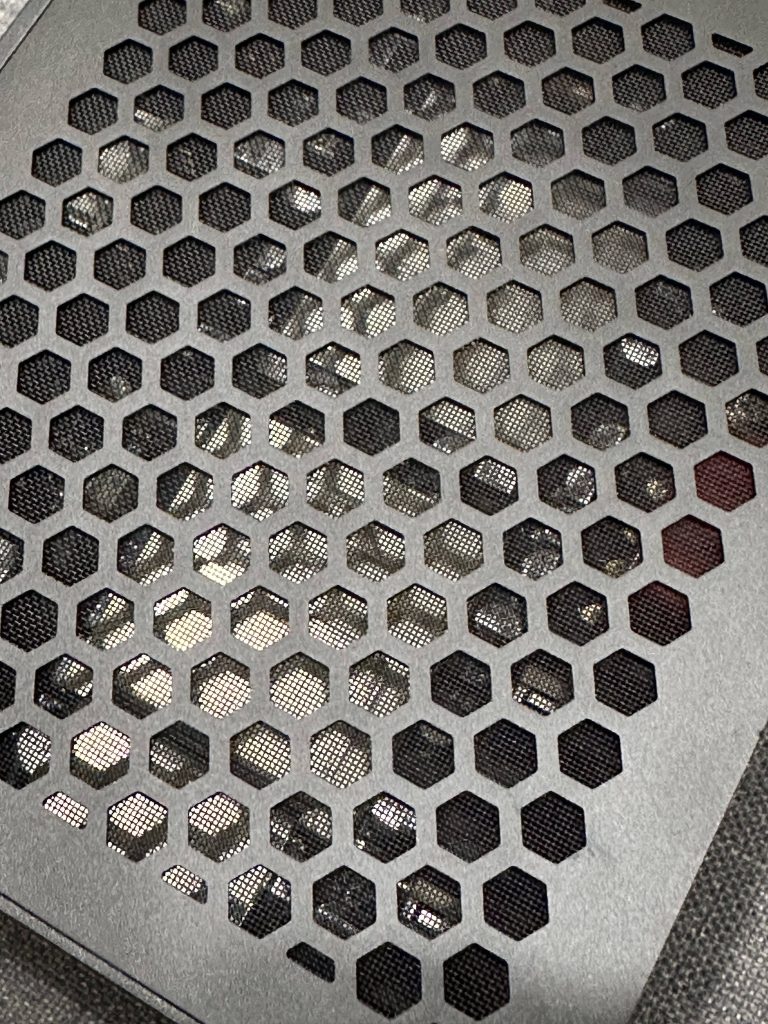 With regards to this, a concern mentioned by a fellow reviewer highlights a slight latency issue when connected via USB as a DAC for a computer setup. In my testing I found this to be true. The lag though not terrible, is noticeable. This situation may not be suitable for those that need audio in their setup for professional use cases. This could also be an issue for gamers considering to use the FiiO R7 for audio. If it's just casual desktop audio and mainly music, then your totally fine. 
Credit has to be given to the engineers at FiiO that have really tried to consider every single possible use case and allow for it to be done. I personally have still yet to try every single possible use case with this amazing device and I have had it for quite a while now. It plays so well in so many configurations and always just seems to fit in perfectly. A quick visit to the website is proof of this, especially when trying to read the seemingly endless amount of literature available for it.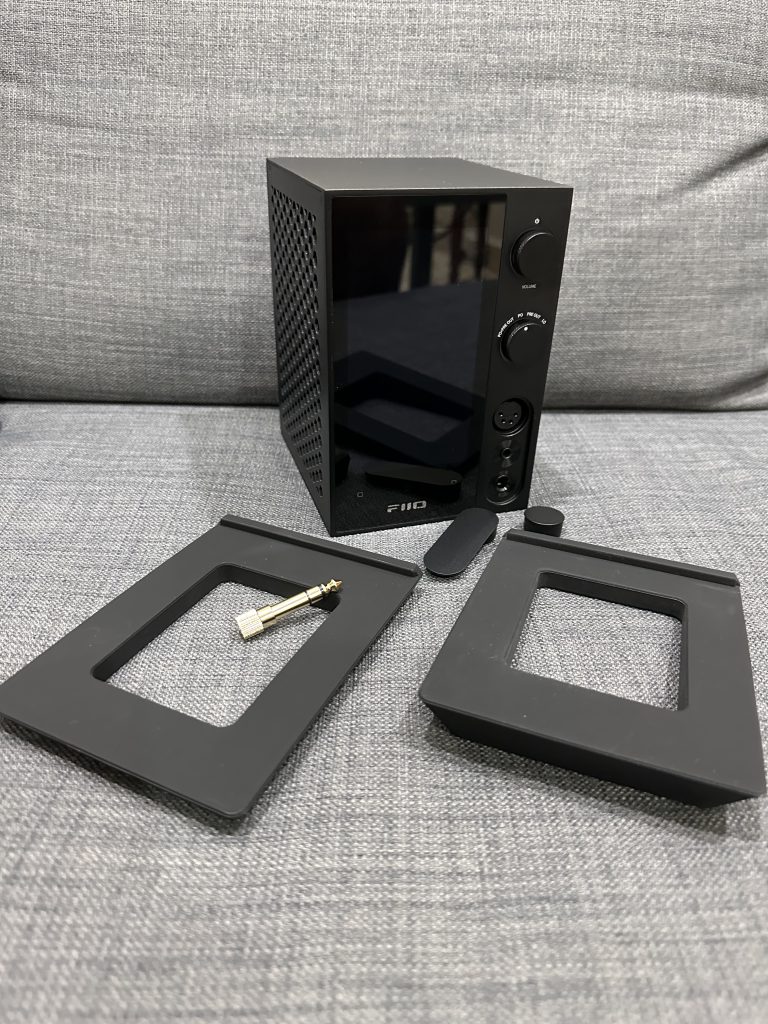 At an RRP of RM 3999, the FiiO R7 in my opinion represents great value for a huge number of potential customers. It can be a one stop just add powered speaker's, desktop solution. Alternatively, a component to fill in gaps in a Hi-Fi system either as a source, a DAC or a headphone amp. In fact, you could use it to fill a few or even all those roles should you need too. Whether its IEM's, on ears, over ears, high impedance or super-efficient, it will be more than willing to power them. The R7 can even be a just add headphones system placed anywhere, even your bedside.
The FiiO R7 may not be the end all when it comes to its individual parts. In fact, there are many options which can do each individual task better. However, none of them are able to provide all these features in one beautifully designed package. Clever inclusion of accessories, superb build quality and compelling overall performance make the FiiO R7 a fantastic proposition for anyone. Its feature set and upgradability make it a perfect option for many new and even seasoned audiophiles.
The FiiO R7 All In One desktop streamer / Amp / DAC is sold and distributed by Red Ape Headphone Store. Contact – 017 388 6966