Marantz has launched two products in conjunction with its 60th Anniversary.
The products are the NA-11S1 Network Player and the Consolette Wireless Streaming Speaker.
These are both "firsts of their kind", and are powerful examples of the type of breakthrough innovation that Marantz is famous for – throughout its 60-year history, a press statement said. But how can just one company continuously break the mould of what is possible, so consistently, and for so long?
"The answer lies in our sign-off," says T.H.Kim, Asia Pacific Region President. "On every piece of printed literature we publish, on every website, and every advert, we state 'because music matters'. But this is not just a slogan, a piece of marketing. It is a philosophy that has driven our company from the very beginning.
And I believe it is what makes Marantz stand out from other audio solution manufacturers."
According to Kenny Sea, Senior Manager for Wo Kee Hong Electronics (M) Sdn Bhd, distributor for Marantz products in Malaysia, the basic design concept for all Marantz products has always been "audio first".
" This principle is clearly evident in every Marantz product, be it a high end, high performance 2 channel amplification system on a multichannel AV receiver, the units are always designed first and foremost to sound the best "says Sea, who adds that in recognition of 60 years of distinguished audio excellence, Wo Kee Hong Electronics will be offering audiophiles a chance to win much sought after Marantz audio and AV products in a competition at the upcoming KL International AV Show 2013, July 05 – 07, J.W. Marriott Hotel, Kuala Lumpur.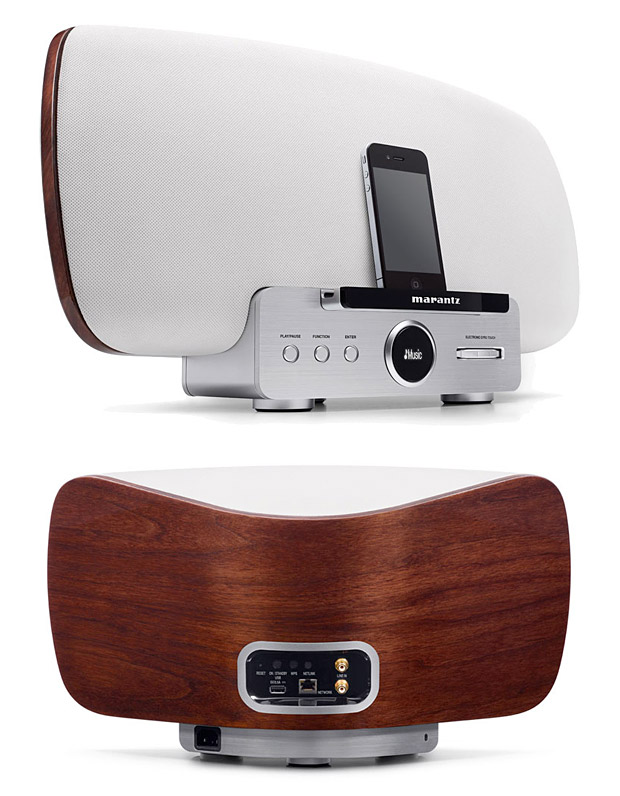 The press release added: "And today, even in the midst of burgeoning and often confusing technology, Marantz products still emulate the vision that originally drove Saul B. Marantz to expand the sensory horizons of even the most demanding music lovers. Only very few companies in the home entertainment industry can boast of that longevity or of the tradition of high quality that drives the company today.
"It all started in 1948 when CBS introduced the first LP records, sparking the public's interest in quality music reproduction. One of those who was swept along was music lover, freelance graphic artist and amateur musician: Saul Bernard Marantz, a native New Yorker born in 1911. While he loved his LPs, he was deeply unhappy with the playback equipment available at the time, so he spent many hours in his basement designing, constructing and reconstructing his own amplifiers to play his cherished LPs.
"Four years later he had perfected a revolutionary pre-amplifier – equipped with every equalizer curve he could find to handle the then unstable recording characteristics. He called it the 'Audio Consolette' and it made such a powerful impression on anyone who heard it that he decided to make and sell 100 sets. Less than 12 months later, more than 400 had been sold. Because of the large backlog of orders, Saul established the Marantz company in 1953 and opened a factory in Woodside. His talent for industrial design and his ability to infuse talented engineers with his vision resulted in legendary products for decades to come."