Article by Tan TE
.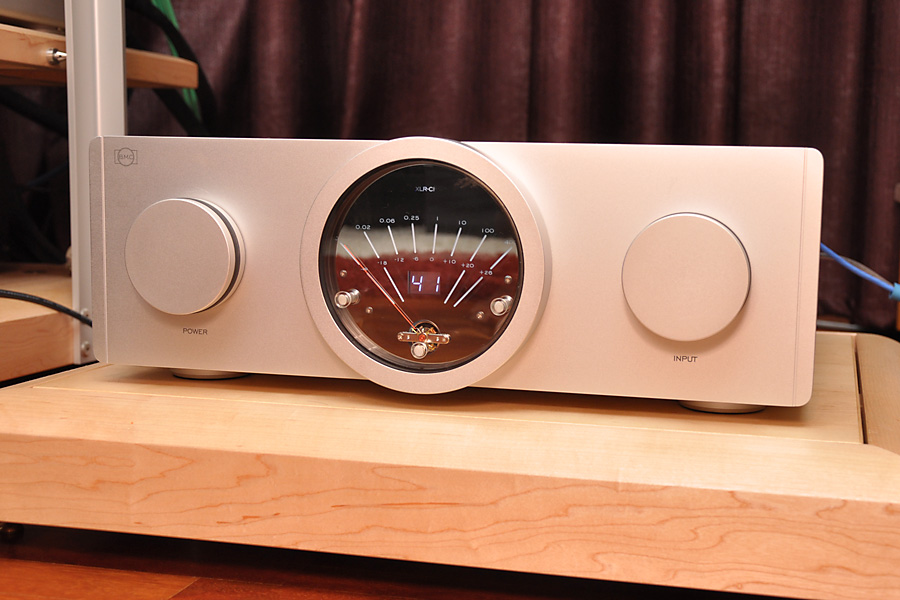 .
In the first of this 2-part BMC series, I touched on the technical design of BMC's equipment. It was rather clear that each piece in the BMC line-up was designed to work optimally with its BMC partner. The BDCD1.1 CD player/transport must be paired with the DAC1 DAC/Pre to utilize BMC's 4-cable Superlink scheme; the DAC1 was in turn to be used with the M2 monoblocks to utilize BMC's proprietary DIGM variable gain setting as volume control.
.
As such, I thought that in order to hear BMC at its best, I might as well request for the complete chain of BMC equipment for this review, and I was glad that Mr. Ng, owner of Dream Audio, agreed to the loan.
.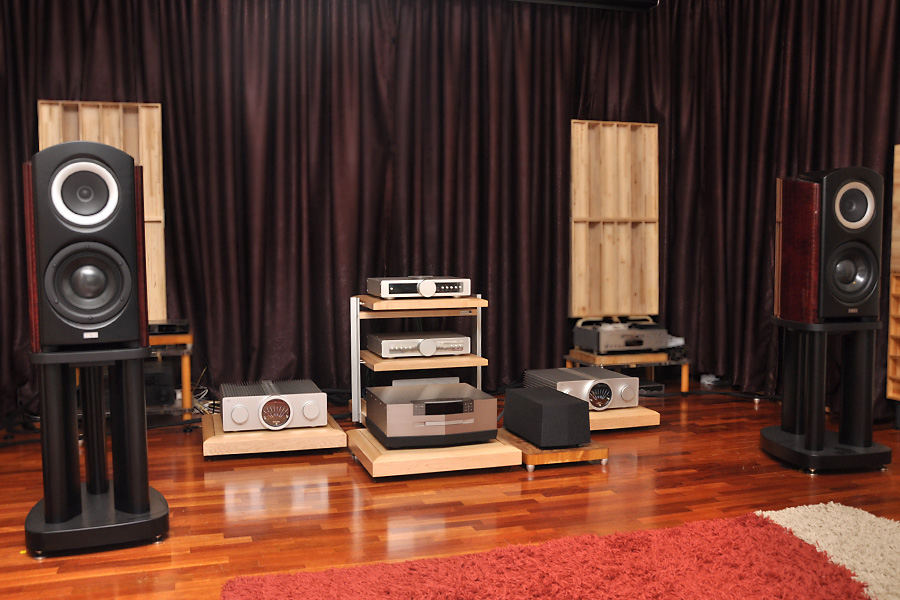 The system used for this listening test, the BMC BDCD1.1 and DAC1 were placed on the top 2 tiers of the rack in the centre, the BMC M2 monoblocks were on the floor flanking them on either side. Loudspeakers used were TAD-CR1
.
So, the BMCs duly replaced my own equipment in my listening room. After a short warm-up period, a few of the BMC sound characteristics made their presence known. The bass performance was the first to catch my attention. The BMC bass was almost a polar opposite of that from my resident 60 watt Class A amps. Bass through my Pass Labs XA60 sounded organic and warm, even though I would criticize it for its less than perfect grip on the woofers when the going got tough. Comparing the two, the BMC clearly won out in terms of tightness, speed and slam. The BMC M2 monoblocks, which could muster 250w each, showed that they could exert a vice-like grip on the woofers, ameliorating any sense of flabbiness in the nether region. The BMC bass came off as powerful, muscular, somewhat lean, and very fast. In fact, in addition to the bass region, these 250 watters also demonstrated excellent control over the entire audio frequency range. Even when I was playing some Chinese drum music real loud, I did not sense any indication that the amps were struggling to control my 86db/w, 4 ohm-rated loudspeakers.
.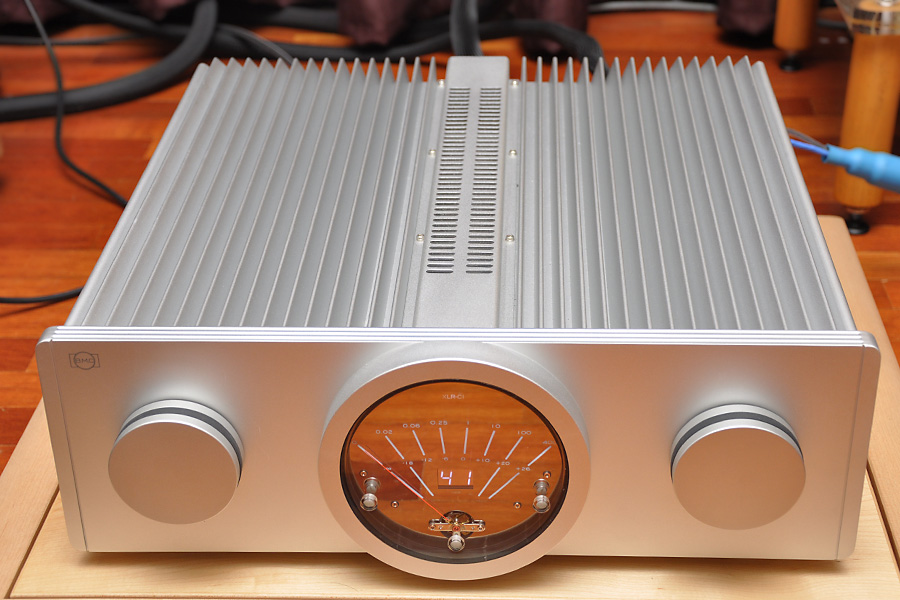 .
Moving further up, into the midrange, the BMC system showed what I believe many would describe as a "modern sound". There was no trace of any rose-tinted colouration, golden hue or added warmth like what a vintage tube amp would do. In place of all this was a clean sonic character, a directness and an honesty in portraying sonic colours.
.
The same character showed up in the highs too, the highs were sharply focused and highly polished. Its presence and exemplary extension illuminated the entire sonic picture.
.
From these descriptions I believe you'd get the idea that the BMC system preferred clarity and definition over bloom or richness. Coming out from this character are a couple of beneficiaries – firstly, resolution of recording details was very very good, minute details were abundant and easily discerned. No fuzziness here. Secondly, transients were rendered with excellent attack and leading edge definition. 'Fast' is the word I'd use to call BMC.
.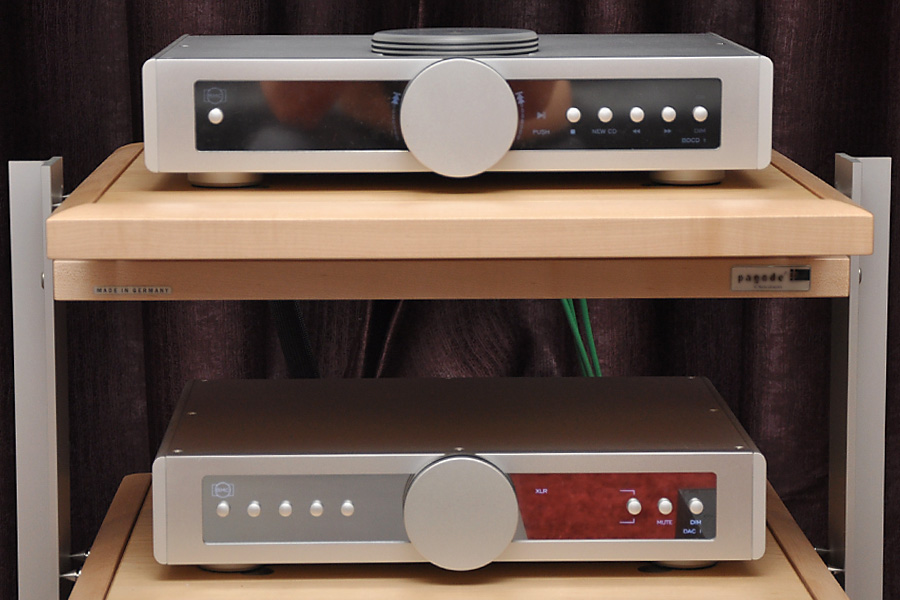 ,
Given these BMC qualities, I can't help but think that they will be a great match if you need to balance out certain system maladies. You must put BMC on your audition list if you have an overly warm sound, a fat or ill-defined bass, or a highly damped sound that is slow and lifeless. I believe BMC may just rejuvenate your system.
.
Another area that I'd highly commend the BMC system was its soundstaging capability and the image specificity it painted within that stage. It was not just me, but a bunch of friends who heard this system who came to the same observation. The soundstage threw up by the BMC system was expansive, easily beating anything I could achieve with my system thus far. Width, depth, height were extended and occupying a cavernous 3D space just behind the line of the loudspeaker. Within this stage, each image, either of a musical instrument or of a singer, was clearly delineated from one another and very well focussed with well defined image edges.
.
The BMC system produced a well-defined and explicit sound. Dynamics and speed were like a greyhound exploding off the starting line in a race. These BMCs put up a performance that was attention grabbing, and their disposition is always sunny and cheerful.
.
Well, I'd take sunny and cheerful over gloom and doom any day.
.
.
List prices:
BDCD1.1 Belt Drive Transport – RM 19,162
BDCD1.1 Belt Drive Player/Transport – RM 23,002
DAC1 PRE HR D/A Converter w DIGM/Preamp/Hi-Res USB – RM 24.154
AMP M2 monoblock – RM 30,682 each
.
Please contact Ah Chee of Audio Art at Ipoh, Tel No. 012-5201066 or Mr Ng of Dream Audio at Petaling Jaya, Tel No.012-3111959, for appointments or enquiry.