Article by Dick Tan
Focal, reputedly the largest French speaker manufacturer, known worldwide for its near legendary super high end Utopia speaker series recently announced the launch of its new multi-modelled ARIA Series.
Comprising the flagship 948 model, the upper mid 936 model, the lower mid 926 model, the compact, standmount 906 model and the CC 900 centre channel model, the ARIA 900 speakers feature FOCAL's new revolutionary 'FLAX CONE' technology.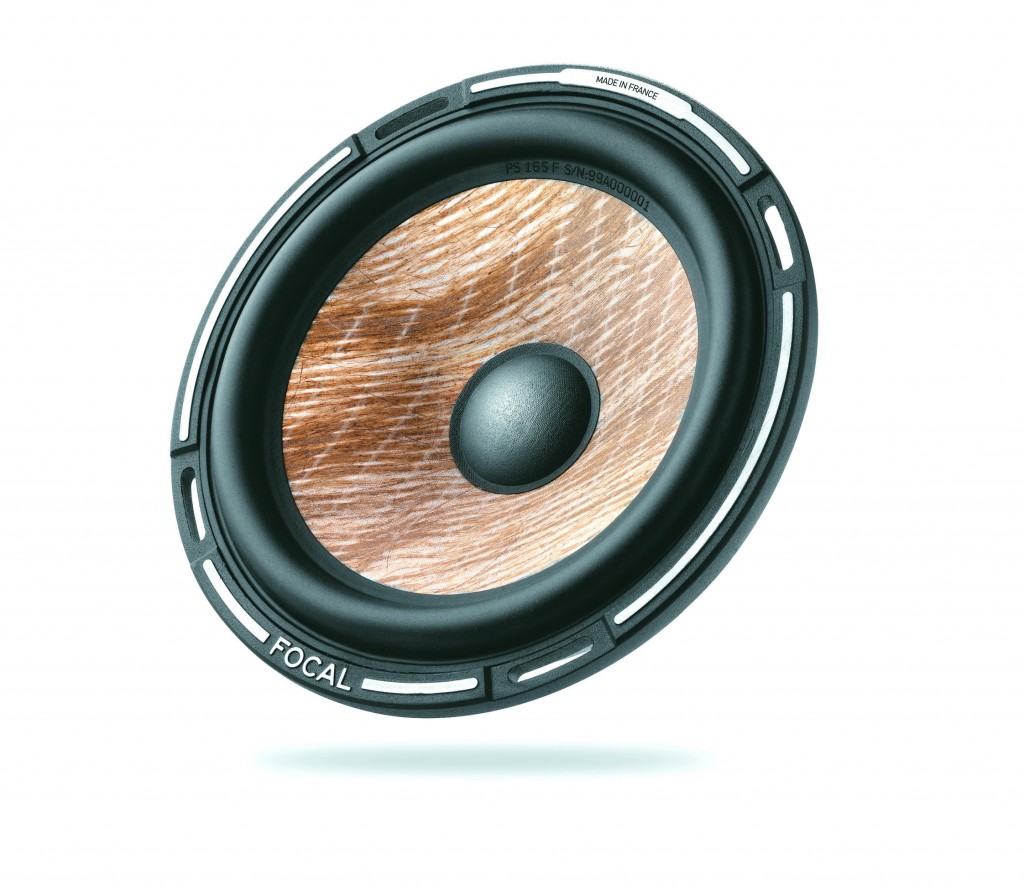 According to Focal its new Flax Cone technology is developed from a desire to contribute a greater role towards world ecology and involves the application of hybrid materials with natural fibres.
A spokesman from Focal says that, "French flax fibre is one of the best in the world.  Using this and the multiple benefits of flax as a starting point, we have developed a new speaker technology, the Flax Cone.  Flax fibre, a natural fibre product used for eons by the French people in the region of Flanders, Picardy and Normandy in France has superlative mechanical characteristics ideal for the manufacture of high performance speaker drive units.  It has a very low elasticity at 1.5% which approaches that of carbon fibre with a rigidity of 60 Gpa which is close to Kevlar."
"At Focal we have developed a technology that allows us to effectively sandwich the Flax's inelasticity between two sheets of glass fibre resulting in a cone of remarkable stiffness with an ideal ratio of lightness.  This ideal combination of strength and speed is a characteristic much sought after by speaker manufacturers all over the world.  The Flax Cone is thus the heart and soul of the ARIA Series."
Retailing at RM20,500 per pair the flagship ARIA 948 is a large floorstander standing at 1150 x 371 x 420mm and weighing in at 35 kg.   Within this massively sculptured enclosure are fitted two 21cm Flax bass drivers, one 16.5mm Flax midrange and a 25mm TNF dome tweeter.  Bass loading is via a frontal reflex port which is tuned to allow the ARIA 948 to achieve a bass response of down to 32hertz. Rated to be able to handle up to 350 watts power input the ARIA 948 is also very sensitive being able to deliver up to 92.5db of sound pressure level for 1 watt input.
Standing equally tall but less wide at 294mm and less deep at 371 mm is the second in line ARIA 936 which retails for RM16,320 per pair.  It however features a slightly different drive unit configuration of three 16.5cm Flax bass drivers, one 16.5cm Flax midrange and a similar 25mm TNF tweeter.  Dual frontal reflex ports are tuned to achieve the same bass extension as its bigger sibling. The ARIA 936 is rated at 300 watts and is equally sensitive at 92db for 1 watt input.  It weighs 29kg.
The smallest of the ARIA floorstanders is the ARIA 926, a 1035mm x 294mm x 371mm design weighing in at 25 kg which retails for RM13,200 per pair.  Sensitivity at 91.5db is just a shade under that of its larger siblings.  The ARIA 936 features two 16.5 cm Flax woofers, one 16.5com midrange and the same 25mm TNF tweeter.     At 89.5db for 1 watt input the ARIA 906 is the least sensitive of the ARIA speaker series.  The 'baby' of the ARIA Series is the ARIA 906 a compact standmount speaker measuring 390mm x 225mm x 250mm with a weight of 8.5kg.  Drive units comprises a 16.5cm Flax bass midrange drive and a 25mm TNF tweeter.
The ARIA906 can be utilized either as a high performance compact speaker in a small two channel hi-fi system or utilized as a surround unit in a home theatre system.  It retails for RM6,980.00 per pair.
Finally, the model that will allow the ARIAS to be configured for multichannel home theatre application is the ARIA CC900, a large centre channel speaker with a dimension of 200 x 533 x 245mm.  The CC900 weighs a hefty 11 kg.   Designed to keep a steady musical pace with its larger stable mates the CC900 is rated to be able to handle up to 200 watts of power input and yet is sensitive enough at 91db to be used with a moderately powered but high quality amplifier.  Drive units used are two 16.5cm Flax bass midrange flanking a 25mm TNF tweeter,
All ARIA speakers feature a standard black high gloss top cap with walnut or black gloss main enclosure finish and a leather clad front baffle.  The floorstanding models are equipped with a heavy duty aluminium alloy base with adjustable spikes.
The ARIAs and other Focal speakers can be auditioned at the coming KL International AV Show 2014, July 04 – 0-6 at the JW Marriott, Jalan Bukit Bintang, Kuala Lumpur.
For further information contact:
Audio Perfectionist (M) Sdn Bhd
Tel:  03 79542818
Article by Dick Tan