by Dick Tan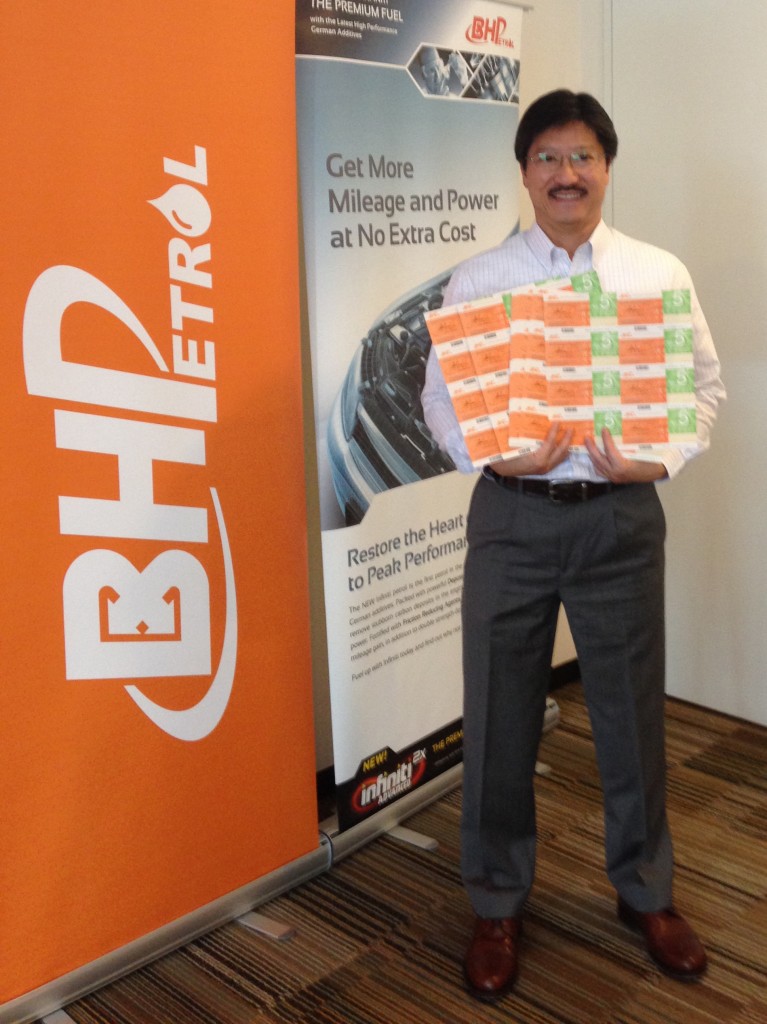 BHPetrol is so confident that its petrol is easily a notch or two above its competitors in quality that it is sponsoring every paying visitor for the KLAV Show 2014, July 4 – 6 a RM 5 petrol voucher. In addition to the free petrol voucher, BHPetrol is also sponsoring a 58" Toshiba 58L9300 4K/UHD TV. Visitors to the KLIAV Show 2014 are entitled to participate in a BH Petrol sponsored competition to win the Toshiba 4K TV.
According to James Khoo, Retail and Supply Director for BHPetrol, the KLIAV Show which attracts middle class Malaysians is an ideal venue to promote the better qualities of BHPetrol.
Says Khoo, 'we differentiate our petrol by using top-quality German additives at the recommended maximum treat rate of 800 ppm.  So we have a combination of top Quality and maximum Quantity.  It's like getting the last octave in the bottom end of your music and the silky highs.'
Khoo, who confesses to being an ardent audiophile with a strong penchant for analogue sources says, 'most AV buffs I know drives and anyone who drives is a potential client for BHPetrol.'
It would appear that this year that audio and videophiles will have more reasons than ever to visit the KLIAV Show. See you then!
by Dick Tan