Article by Venoth Nair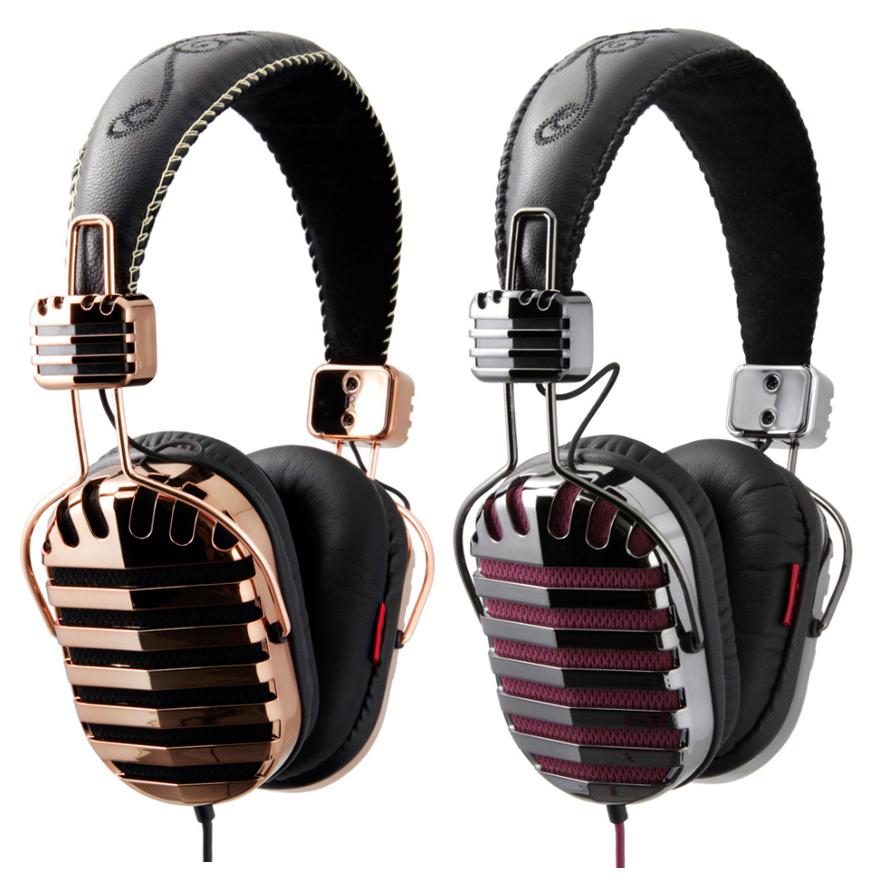 The I-Mego Throne is an entry level headphone designed to meet the demand of those who seek  a stylish audio upgrade to their basic 'included with the box' headphones. The Throne comes in two varieties with each coming in two distinct flavours to suit your audio taste buds. These models are the Throne Gold and Poison on one side and the Throne White Devil and Dark Angel on the other.
First let's talk about the similarity between the varying Thrones. The sound is delivered via 40mm drivers on each side in an over ear design ear cup. The headbands are made with a leather material, while the ear cups are made with a synthetic leather material with memory foam underneath for increased comfort.
The back of each ear piece is dressed in a style reminiscent of a 50's microphone, giving off a cool retro vibe. The tasteful selection of colours used against the mirror finished back plates gives it a modern look which will definitely get you noticed should you choose to hang your Throne around your neck or wear them over your ears.
The impedance across the model range is also similar at 32 ohm's which make these cans relatively easy to drive. Designed for use while on the go, the Throne's are built without too many moving parts. The parts that do move however are ruggedly made with materials that can withstand the rigours of everyday life.
Switching gears to the differences between the two Thrones, we see the inclusion of a remote which is made to work with Apple products on the White Devil and Dark Angel variant, as opposed to the simple one button remote on the Gold and Poison editions. This 3 button remote allows users to adjust the volume as well as perform other commands unique to Apple devices. The single button variant, (for call answering and ending) can be partnered with most popular smartphones and regular phones.
The two options associated with each variant of remote, is based on the sound signature that each model is designed for. The Throne Gold and Dark Angel are designed with a bass heavy response which is catered to music genres such as rock, dance and RnB or for those who simply love more bass in their music.
Alternatively, The Throne Poison and White Devil has a flatter  response curve, which is more balanced across the range, focusing more on music genres that require a cleaner sound with loads of detail to be appreciated. Those with an affinity to vocals should also look at these two models as the more accurate response brings the vocals  to fore.
Priced at a budget friendly RM349.00  for the Dark Angel and White Devil, and RM 459 for the Gold and Poison editions, the Throne crowns itself as an accessible first step toward improved audio which also doubles as a fashion statement.
For further information contact :
Alcom Networks Sdn Bhd.
Tel: 03 92862888
Article by Venoth Nair