Article by Dick Tan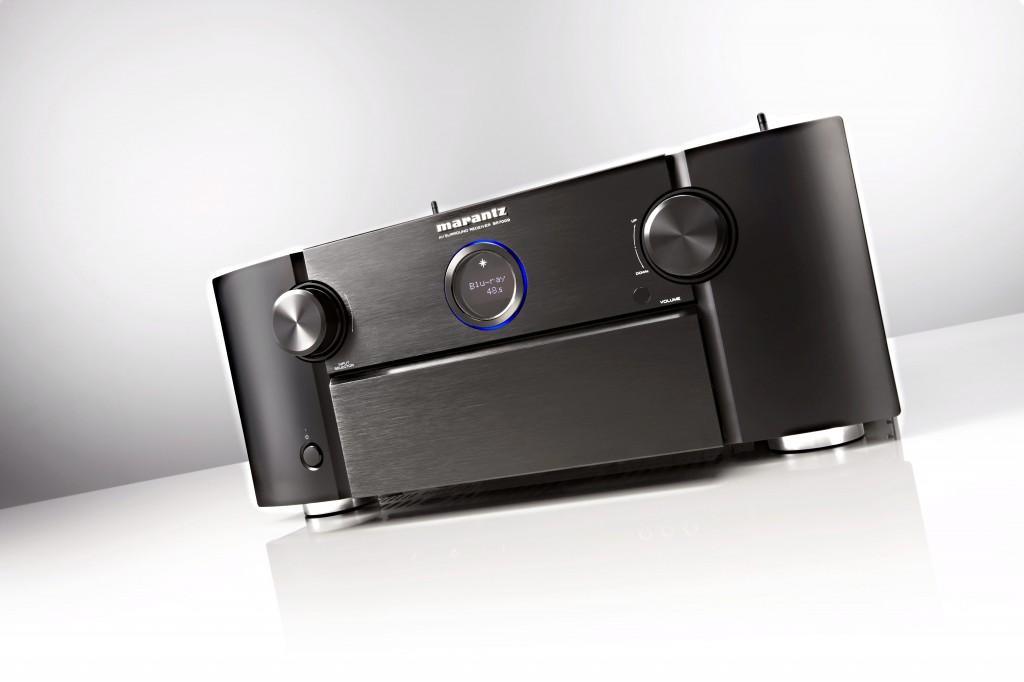 Marantz's latest top of the range AV receiver, the SR7009, replaces the SR7008. Although spotting a near identical look the SR7009 is packed to the gills with new features, the most important of which is Dolby Atmos, the current hot new thing in multichannel surround systems.
Created by Dolby Labs and first introduced for use in upmarket cinemas in 2012, Dolby Atmos is now beginning to make strong inroads into the domestic home theatre market.
While currently, only usually, available in high end models such as the SR7009, Dolby Atmos decoding is expected to be made available in more affordable AV receivers soon.
For Dolby Atmos to work three things are required – Dolby Atmos encoded Bluray discs, a Dolby Atmos capable receiver such as the SR7009 and, at the very minimum a pair of overhead speaker system. Rated to be able to produce up to 200 watts per channel x 9 at a minimum nominal 4 ohms impedance the SR7009 can be set for a possible Atmos configuration of 5.1.4 channels or a 7.1.2 channels. The last decimal digit represents the number of Atmos channels.
Home theatre buffs would also be thrilled to learn that the SR7009 is also future proofed against other emerging immersive surround formats such as Auro 3D. A firmware update is all that is required to made the SR7009 Auro 3D compatible.
Reflecting very much its serious audiophile root the SR7009 is also compatible with high resolution DSD and FLAC files. Up to 8 HDMI inputs are provided and all feature either pass through capability for when true 4K resolution source becomes available or high performance up scaling for current HD sources such as Bluray or HD satellite broadcasts.
Being a flagship model the SR7009 is also equipped with the highly regarded Audyssey MultiEQ XT32 room equalization algorithm  that include extensive low frequency fine tuning for optimum bass performance.
Other key features include the use of Marantz's proprietary HDAM (Hyper Dynamic Amplifier Module) technology in the pre-amplifier stage to achieve on ultra wide response with minimal noise level, 3 HDMI outputs for direct connection to multiple display units, Bluetooth and Wi-Fi wireless networking and 3 zone multi room capability.
The SR7009 retails for RM7,999.00
For further details contact :
Wo Kee Hong Electronics Sdn Bhd
Tel: 03 79548088
Kenny Sea : 019 3395186
Article by Dick Tan