Article by Venoth Nair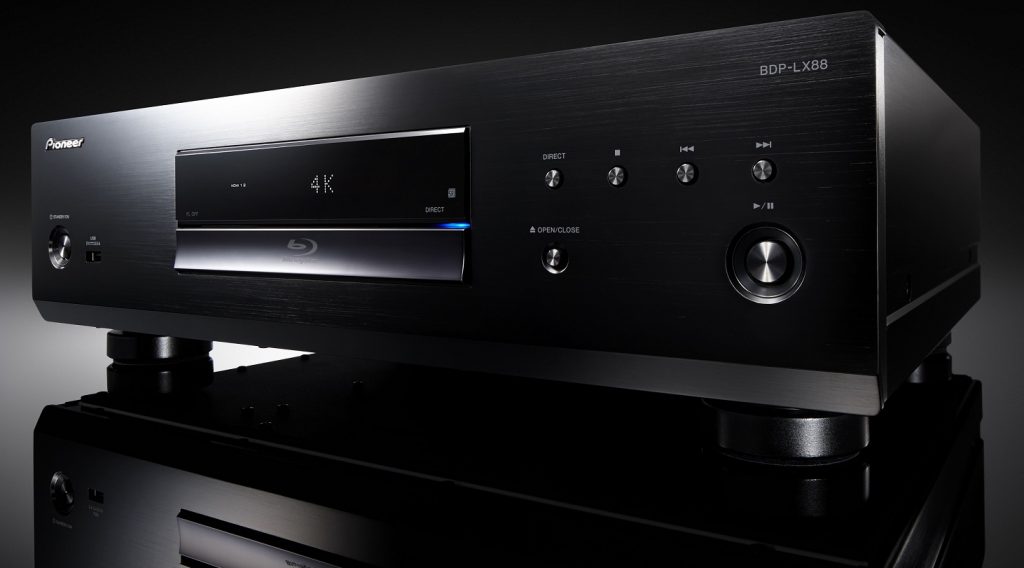 Known for manufacturing amazing audio visual products, Pioneer Electronics has a knack for producing equipment of superb calibre at both ends of the price spectrum. As a representation of the very best of its technology and know-how, pioneer has decided to release the current flagship for its Blu-ray player range, the BDP LX-88.
Aside from possessing good fortune numerals as its model number, the LX-88 is truly a heavyweight in terms of performance as well as literally its actual weight. If you're wondering, the LX-88 weighs in at a solid 13.4 kg, seriously heavy when compared to pretty much every other Blu-ray player in the market. The reason for all that heft is the emphasis on isolation and stabilization through the use of a three chamber construction. The choice of sturdy materials was also made to increase rigidity to reduce vibration related interference.
The pioneer is truly a testament to what can be achieved if price is no object. Out the box, the player is amazingly solid with thick aluminum and metal panels all around. It has a no nonsense fascia with only the most necessary buttons and a USB port. In terms of connectivity on the rear, the unit has dual HDMI outputs (1 for audio/video, and 1 with just audio), balanced and unbalanced audio outputs, Optical and coaxial digital outputs and finally an Ethernet port for network capabilities.
Speaking of network capabilities, the Pioneer is equipped with DLNA facilities allowing it to be used as a media streamer giving you access to videos, music and even pictures. Considering the long list of supported formats, one never needs to worry about being able to playback a file on this bad boy.
Well after all that talk on build quality and features, the most important question remains, how does it perform? The answer is well, Amazing! Powered up and plugged in to a big screen it's easy to see where all that money was put to use. Picture quality is spectacular, with images shown off with detail levels that are seriously hard to find with other players. Images in motion are also sharp, never blurring no matter how busy the scene. The LX-88 delivers a stellar image effortlessly.
3D movies on the LX-88 also maintain its crisp and sharp images with all the right details in all the right places. Pioneer has ensured that every measure possible to maximize image quality was utilized to give nothing but the best in visual entertainment and after a good run of movies, it shows!
Switch to music and that sense of accuracy and precision is maintained. The utilization of the coveted ESS Sabre 32 chip for DAC duty is a step in the right direction. The player delivers a performance that's musical and comfortable with any kind of genre thrown at it. The LX-88 also supports every kind of audio format under the sun from DSD to FLAC and is also capable of spinning SACD's

The LX-88 is a player that can execute any task that any other Blu-ray player out there can do. Every duty that is performed is done using the best methods and technology to give the user the absolute best in Blu-ray performance. You'd be the envy of all your AV friends with this mean machine in your cinema rack.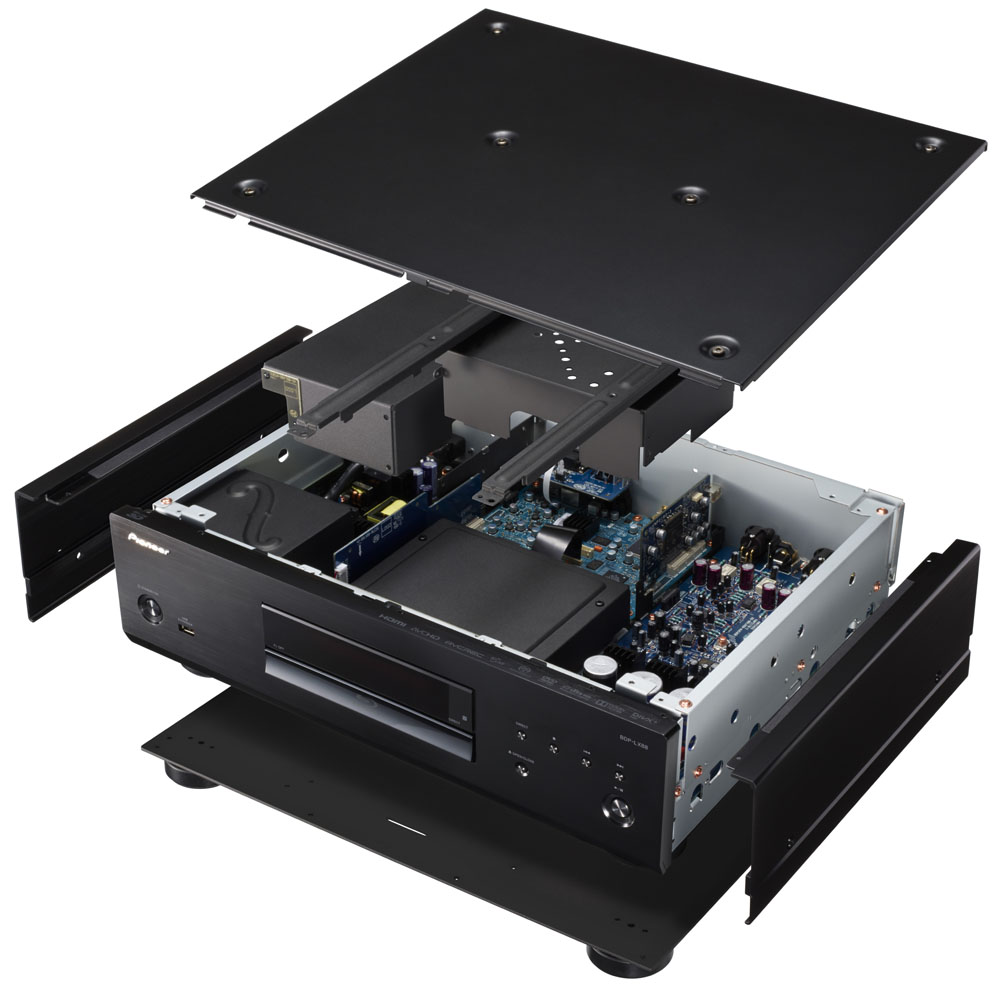 At a hefty price of RM 6999, the LX-88 is not your run-of-the-mill Blu-ray player. It's a reference player which sets the bar by which other players strive for. If you like your music as much as your movies, and have the budget to splurge, this unit should definitely be on your list. This player with its broad range of format support, features, superior build, and performance is truly a jack of all trades par excellence.
Test sample courtesy of:
Audio Visual Designs Sdn Bhd
Tel: 03 21712828
Article by Venoth Nair