Article by Venoth Nair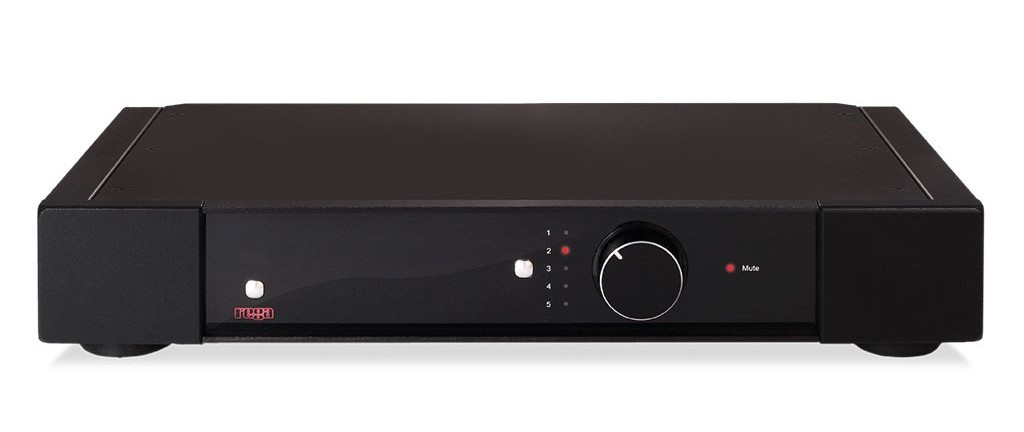 Rega is one of those companies whose reputation in the audio world is to some extent a legend. Producing some of the most ground breaking products especially when it comes to turntables, this company is a stalwart in the audio industry.
To mark the 2014/2015 calendar Rega has launched a slew of new audio paraphernalia to entice the new and old audio enthusiast alike to invest in a piece of new technology as only Rega can deliver. So for my listening pleasure today the good folks at Asia Sound Equipment have given me the opportunity to sample the mid-range integrated amplifier offering from Rega, the Elex-R which retails for RM4,500.
The Elex is an integrated amplifier designed in the most minimalistic of forms to deliver pure unadulterated audio straight from your source to your speakers. The 'R' in the name signifies the inclusion of a simple remote which gives users the ability to adjust basic parameters like input selection and of course volume control. The Elex remote will also work with a partnered Rega CD players should you choose to use one.
The simplicity of its function is also reflected in its appearance, as the unit's design is elegantly simple with solid black metal panels all around with straight lines everywhere. The clean lines are only disturbed by the large black volume knob with its machined edge and two silver buttons on the front fascia. Power up the Elex and you're greeted by a lit Rega logo next to the power button and an LED light to indicate the selected input.

Speaking of inputs, the Rega takes an all analogue approach with four line level inputs and a single tape output. Of course being a Rega, it comes equipped with a very impressive moving magnet phono stage built in for those whose weapon of choice for music is a turntable. You could pair this wonderful receiver to anything from the entry level Rega RP1 turntable even up to the high performance RP6. It's all a question of preference really.
The rated power on the Elex is a respectable 90 watts into 6 ohms and 75 watts on an 8 ohm load. If you're keen on adding more power to your system down the line or if you'd like to bi-amp your speakers, the Rega also comes with a pair or pre-outs so you could use the Elex as a preamp while connected to a more powerful power amplifier. Though in all honesty, the Elex is already capable of driving a broad range of speakers confidently without breaking a sweat.
This no nonsense approach by Rega is a step in the right direction, as this is truly an amp built purely to perform. Once connected to kit of similar pedigree, it's easy to see (or hear to be correct) why Rega is truly a class leader in Hi-Fi. The amplifier has an amazing sense of control even when paired with a demanding pair of speakers. It delivers an exciting performance with controlled crisp highs and deliciously deep bass-lines. Vocals are conveyed with confidence and honesty, connecting the listener to the song.
The Elex is very much comfortable with any kind of music you throw at it delivering an upbeat, lively performance no matter if its Hans Zimmer or Deadmau5. But this type of delivery does have its drawbacks as the highly analytical quality of the Rega easily exposes bad recordings. Though not a deal breaker it is still something worth mentioning. If you have in your collection albums that are not too competently recorded do bear this caveat in mind but to be fair it is hardly the fault of the Elex-R.
This is a true class leader as only Rega can deliver. Its performance has left me desiring for more with every listen, introducing more layers to an already complex rendition. If you're looking for a pure no nonsense approach to listening to music and have the cash to spend, you must give this Rega an audition. Power, poise and refinement, something the Elex delivers in spades, and the reason why I firmly believe that this review unit is most likely staying put in my Hi-fi rack.
For further information contact :
Asia Sound Equipment Sdn Bhd
Tel: 03 79552091
Adrian: 019 2677579
Article by Venoth Nair