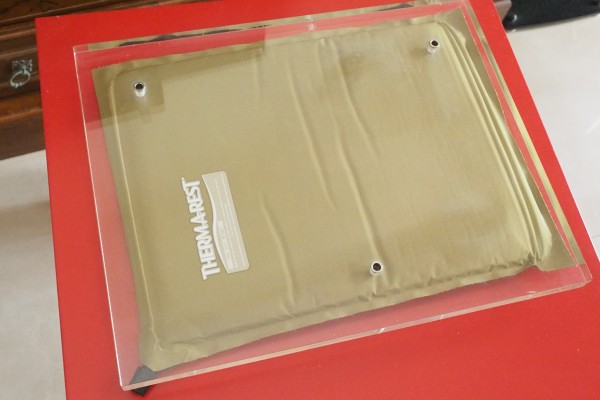 By Lam Seng Fatt
I have always wanted to make an air isolation platform and had considered using the inner tube of a children's bicycle tyre. I have also used bubble wrap to create a simple isolation platform, but I wanted something more effective.
However, I was not successful in my quest to find something affordable and practical. So I have used all sorts of isolation materials like felt, rubber, EVA foam, pumice blocks and even Hot/Cold gel packs for fever and muscle aches.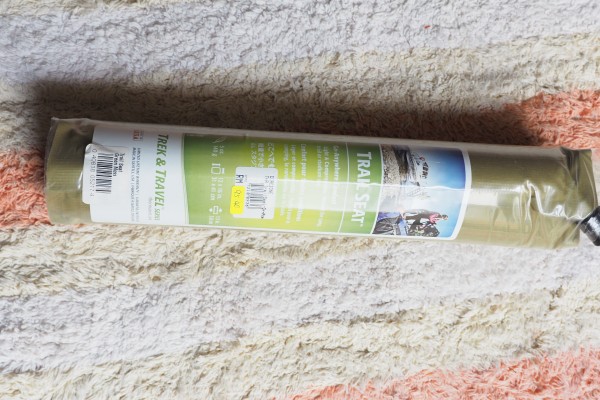 This morning, I sent my car to a mechanic at the Petron station along the SS2 main road in Petaing Jaya for a change of engine oil and to kill time, I popped into a shop called Core Zone on the opposite side of the road. This shop sells equipment, tents and clothing for those who want to go camping, hiking and climbing mountains. I spotted something called a Trail Seat which is something like an inflatable cushion so that campers and hikers can sit comfortably on hard surfaces. It is made of a special kind of urethane open-cell foam which has the property of sucking in air to inflate itself. I have seen camping mattresses made of this material.
But the Trail Seat was just the right size for an isolation platform – it measures 12 ins by 16 ins and is 1.5 ins thick when inflated. I paid RM95.40 for one.
When you buy it, it is rolled up and deflated. What you have to do is unscrew the cap of the valve and let air be sucked in. When new, it may take some time for the cushion to inflate itself and you can make the process faster by blowing into the valve. After being inflated, you simply screw the cap of the valve tightly.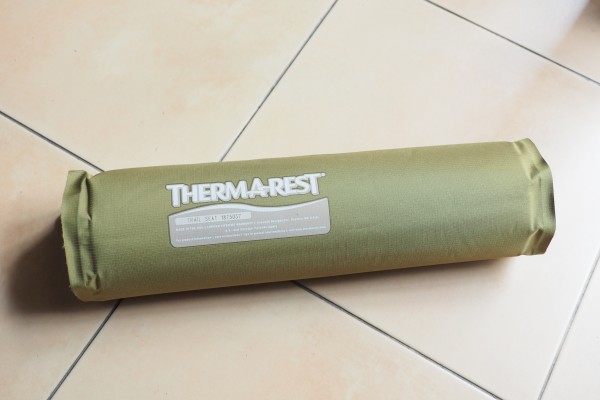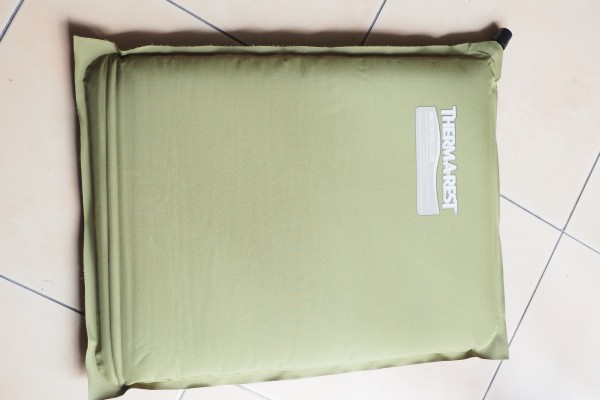 So it is a simple matter of placing a platform on top of the Trail Seat. I have an acrylic platform which hitherto was placed on gel packs. You can use plywood, MDF, glass or even a marble or granite slab. If you have any of these platforms lying around your house, you can keep the cost below RM100.
When I used the gel packs as isolation materials, I discovered that the isolation platform worked best with turntables without suspensions like the Rega. The Linn, which of course has spring suspension, did not work with the gel isolation platform.
So I simply placed my Rega Planar 3 on the air isolation platform and played some LPs. I must say that it worked very well even though it was quite difficult to get the platform to be perfectly level.
The air cushion surpassed the gel packs in terms of isolating structure-borne vibrations. I placed the stylus on the LP's lead-in groove with the turntable switched off and tapped the plinth with my pointer finger. I could hear the taps on the KEF LS50. Then I tapped the acrylic platform and I could still hear the taps on the speaker. Finally I tapped the table that the turntable and air isolation platform were on and could not hear any taps on the speaker. If I recall correctly, I could hear the taps amplified when I tapped the table with the gel packs used as isolation material. Thus air is definitely a more effective isolation medium. That explains why many turntable manufacturers use air bearings and that also explains why many audiophiles swear by the Townshend Seismic Sink which uses air bladders.
The Townshend Seismic Sink cost around US$450 many years ago. For RM100 and a bit of change (assuming you have a spare platform somewhere in your house), you can have a highly-effective air isolation platform which can also be used as a seat cushion if the chair you sit on for listening to music is too uncomfortable.