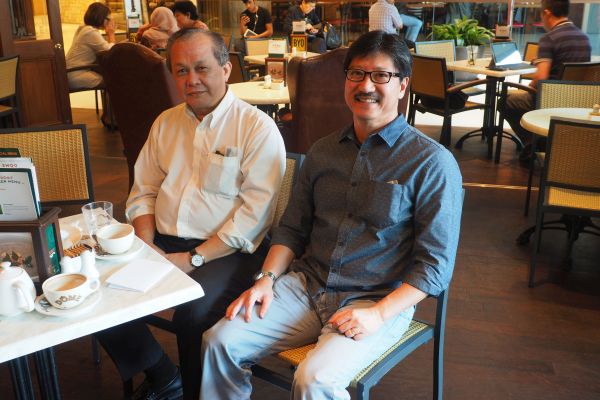 By Lam Seng Fatt
What does an audiophile and a motorist who uses BHPetrol have in common?
According to James Khoo, Retail and Supply Director for BHPetrol, both of them love that extra bit of performance and quality.
The audiophile wants that extra oomph from his system regardless of whether he spins vinyl or plays CDs. He wants his amp to deliver that extra bit of punch and impact.
That kind of expectation fits in well with what BHPetrol has to offer.
According to James, all petrols in their basic form are the same and the differences are only in the quality and quantity of the additives.
"At BHPetrol, we use the best German-made additives. As you know the additives are to clean your car's engine so that it can deliver the most power and efficiency. Burning petrol in the engine will leave carbon deposits, so the engine needs to be clean.
"We also use the maximum amount as specified by the manufacturers of additives so that the petrol will deliver maximum performance," he said.
BHPetrol will be sponsoring petrol vouchers for the KL International AV show again.
James' desire to tie up with the KL International AV Show is not merely to suit his company's marketing strategies. He has a personal interest as well – he is an audiophile too.
James has a vinyl-based high-end sound system and so many LPs that he cannot remember the exact number. His turntable is a TW-Acustic while the other components are – I am not supposed to reveal the brands – but suffice it to say that I would do a lot things I normally would not do to own them.