AR High End
Article by Dick Tan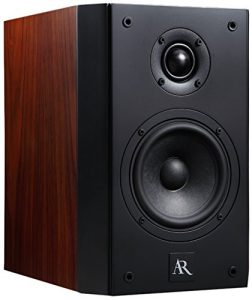 Since its re-introduction last year into the Malaysian market the production of Acoustic Research speakers has apparently shifted to high gear and now the AR80 Series of speaker systems is available to audiophiles over this part of the world.
Supplementing the affordable 40 Series the higher end 80 Series comprises two floorstanding models, the 80-TG and the 80T and a pair of bookshelf/standmount model, the 80-B.
Standard features of the 80 Series include a 7 inch mid/woofer and a 30mm tweeter.
The custom made mid/woofer features an innovative paper and glass fibre composite cone which AR says immensely improves low to midrange frequency consistency. In addition, an oversized motor/magnet assembly also provide for a higher power handling capability.
To ensure that the power handling capability of the midrange/woofer is evenly matched at the high frequencies, the 30mm precision coated textile dome tweeter also feature an equally powerful set of motor/magnet assembly.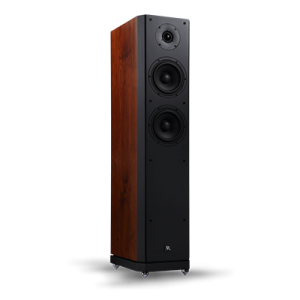 Retailing for RM14, 500 per pair the flagship 80-TG features a superbly crafted enclosure in real walnut finish. Measuring 1100 x 360 x 250mm the 80-TG comes with dual 7″ mid/woofer and a 30mm dome tweeter. Power handling is rated 300 watts into nominal 4 ohms impedance while sensitivity is on the high side at 89db for 1 watt input.
If your aspiration is restrained by a limited budget you might consider the next in-line Model 80-T.
Measuring 967mm tall it is a little shorter than the 80-TG. With the exception of possibly a slightly less extended low frequency response the 80-T comes with most of the features of 80-TG and retails for RM9, 990 per pair.
The baby of the Series, the 80-B is a compact bookshelf design featuring a 7″ bass/midrange and a 30mm tweeter. It is ideal for use in a small room and retails for RM5, 380 per pair.
The AR range of speaker systems can be auditioned at the coming KL International AV Show 2015, July 03-05 at the JW Marriott.
For further information contact:  Asia Sound Equipment (M) Sdn Bhd.
Tel:  03 79552091 or Adrian: 017-2677579
Article by Dick Tan