Article by WL Low
Folks, more goodies and treats from the good guys at CMY Audio & Visual!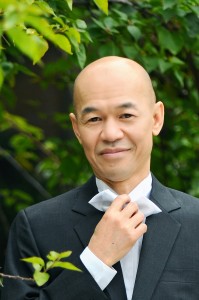 For everyone attending the ASI & MSHD seminars, scheduled at 1.30 noon and 3.30pm, 3rd July, Friday, CMY Audio & Visual will be presenting each person a cash voucher worth RM$60.00, to be redeemable for ASI products only and not only that, you'll get lots of free laughter too, courtesy of Mr Franck Tchang him self.

For those attending the later MSHD Seminar, Mr Simon Hung will be giving away a special door gift, said to be worth HKD$300/pc to each person. Not only that, the very generous MSHD guys will also be giving away RM$50.00 cash voucher, redeemable for MHSD products only.

The icing on the cake is that there will be a shoot out session between a regular polycarbonate surface CD and a glass surface CD, conducted by My Simon Hung for your listening pleasure.

With so much fun, entertainment and gifts awaiting on Friday, 3rd July 2015, do make it a point to come visit KLIAV 2015.
Article by WL Low