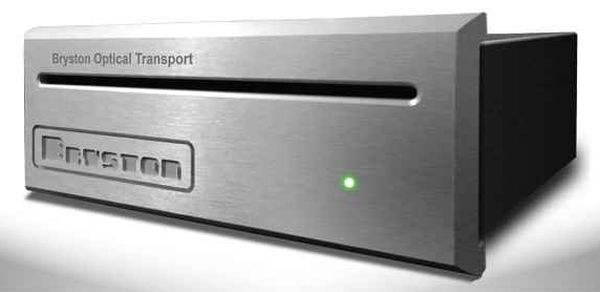 As usual, AV Designs will have a stereo listening room right next to its AV room.
In this stereo listening room, AV Designs will showcase a new product from Bryston – the BOT-1 Optical Transport which can be connected to either the BDA-1 or BDA-2 DAC.
This adds CD ripping and Playback to your BDP-based system. Slip a CD in and the BOT-1 will rip it and store the files temporarily in the player's RAM before the songs are streamed.
Bit-perfect ripping is made simple by its built-in interface which automatically looks up CDs and searches for metadata and album art before storing the riles in folders in drives attached to it or to a NAS drive.
BDP-1 or BDP-1USB owners will have to use the BOT-1 with a matching out-board Bryston Power Supply, the BPS-3. You need to use a USB cable to connect the optical drive to the BDP-1 or BDP1USB.
The BOT-1 will be attached to the BDP-2 which has a new audio devide upgrade kit installed linked to the BDA-2 DAC, the Bryston B135 SST2 integrated amp and thence to the PMC FACT 12 speakers.
The new BHA-1 headphone amp/preamp will also be on demo.