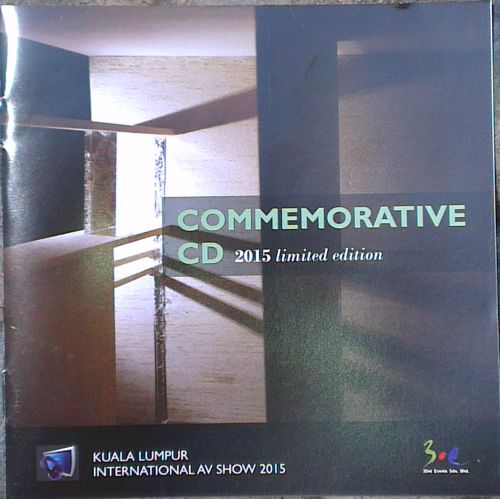 By Lam Seng Fatt
For the first time, a Malaysian artiste is featured in a KL International AV Show Commemorative CD. This year's edition of the Commemorative CD features none other than Pete Teo, who is also a recording engineer whose works are of quite high quality both in music and audiophile terms.
As usual, this year's KLIAVS Commemorative CD is spendidly done as far as sound quality is concerned. What is even better is that you need not know any foreign language to appreciate the songs chosen by LS3/5A sifu Jo Ki.
The songs are more mainstream in this edition of the Commemorative CD and I heard more piano in this CD than in previous KLIAV CDs and I especially liked a Chinese instrumental track for its dynamics and details.
There are at least two tracks that will give your stereo set-up a good bass workout and the woofers will be taken on a strenuous exercise trail.
If you like piano, then this CD will be just right for you as I went away after listening to this CD a few times with the impression that the piano stood out from all the other instruments.
Recordings were done by MA Recordings, Linn, Kent Poon (Hong Kong's recording sifu) and others. The differences in recording techniques can be heard quite clearly between recordings done by MA Recordings and Linn. Todd Garfinkle of MA Recordings utilises a pair of omni-directional microphones for his tracks while Linn uses the multi-miking method. The Chinese ensemble's recordings showcase the preferences of Chinese audiophiles for extreme clarity and spaciousness.
All in all, it is another collector's item.