AV Supplement, KLIAV 2015
Article by Dick Tan
MA Recordings latest album 'Whispers' artist Peiju -Lien will be giving a live performance at the KL International AV Show 2015 in a demonstration of her skill at coaxing the Pipa, a classic Chinese string instrument, into producing some of the most sublime Chinese classic music that was popular at the turn of the 19th century.
Peiju-Lien's performance at the KL International AV Show 2015 will on the 4th and 5th (Saturday and Sunday) of July from 12 to 12.30 noon at the Bintang 1 and 2 Function Room, Level Three, JW Marriott.
According to Todd Garfinkle the founder and recording engineer of MA Recordings the live performance will enable hi-fi enthusiasts and music lovers to appreciate the beauty of the live performance of musical instruments as compared to recorded sound.
Audiophiles will be pleased to know that the recording done over several live venues in Italy and France was achieved using Todd's Dual Microphone technique along with custom built electronics and cables.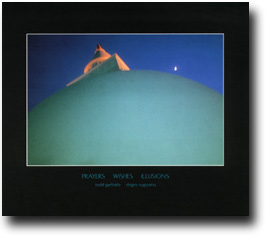 In addition to Peiju-Lien's live performance exhibition it would interest music lovers and audiophiles to note that MA Recording's 'Prayers Wishes Illusions" which is selected the KL International AV Show 2015's Audiophile CD of the Year will be available for sale at the MA Recordings booth at Booth A, Starhill Conference Centre, Level 4.
The 'Prayers Wishes Illusions' album recorded via Todd Garfinkle's Dual Space Omnidirectional microphone technique is renowned for its pure, natural acoustical qualities.
This largely underrated album recorded in 1987 with Garfinkle himself on a Bosendorfer Grand Piano and Shigeo Sugiyama on bass has been described as an audio masterpiece waiting to be discovered.
The "Prayer Wishes Illusions" and "Whisper" will retail at a show price special of only RM80.00 at the KL International AV Show 2015.
Article by Dick Tan