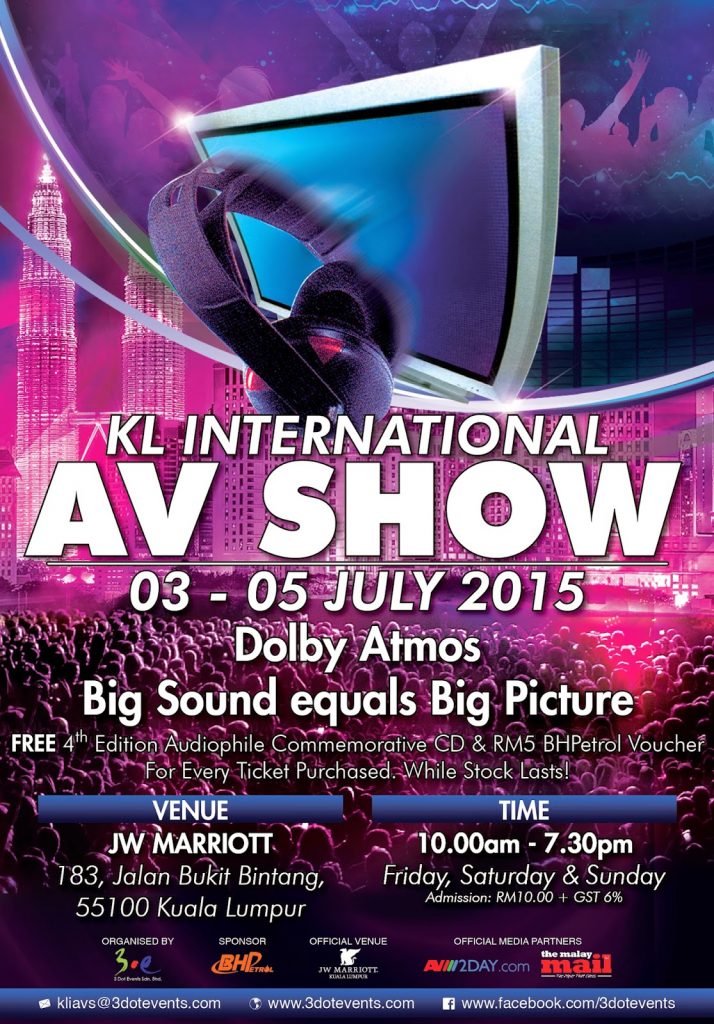 Folks, we now come to the point where we need to talk about the "Best Sound" and "Best Picture" of KLIAV 2015. Before we make our anouncements and to make things more exciting, we would like to ask you (our dear readers) for your vote on which hifi or AV demo system you think deserves the "Best" title and be rewarded.
It's been nearly a month since KLIAV 2015 wa held, and should you need visual reminders, you may go thru all our show coverage pictures and stories again to help you remember which system caught your fancy the most!
All you need to do after making your choice is to let it be known, by posting them on to the comment section below. You may only choose one hifi and one AV demo system for your listing with the dealer name for reference. Your vote should be listed in the following format for example:
1) Best Sound – Naim Statement/Dynaudio – CMY
2) Best Picture – JVC – AV Designs
E-mail add: _________________
That makes it easy for us to identify the systems of your choice. The hifi and AV system that get the most votes from our readers will be awarded with a "Best Sound, Readers' Choice" & "Best Picture, Readers' Choice" Certificate. And what will the voters get for voting?
You'll get an RM5 BHP petrol voucher! (Valid for the first 10 voters only, so do hurry and do your part) And don't forget to state your e-mail address below your votes. We shall contact you to arrange for you to claim the vouchers.  Also note that the voting process will be closed and finalised by 15th August 2015. While we will count all votes that come in by the 15th August, only the first 10 voters will get the BHP petrol voucher.
Come join the fun & we are awaiting or your votes! Thanks…