Atmos Add-On
Article by Dick Tan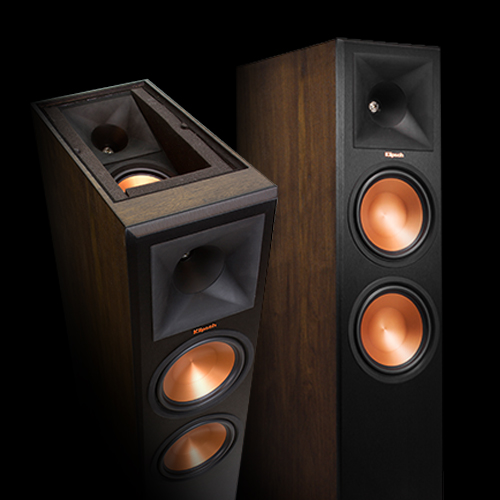 American speaker manufacturer Klipsch recently announced the introduction of a series of speaker models that the company says will project Klipsch home theatre speaker systems right into the forefront of the increasingly competitive Dolby Atmos speaker market.
At the top of the new Dolby Atmos speaker series is the Reference RP-280 FA, a medium large floorstanding main speaker that features a Dolby Atmos height channel speaker assembly at the top of the enclosure.
Measuring 43″ x 10.5″ x 19″ and weighing 33kg the massively constructed FA -280FA features dual 8″ ceramic cone woofers and a 1″ titanium dome tweeter loaded via a Klipsch's proprietary Hybrid Tractrix Horn.  It is this form of horn loading that gives most of Klipsch's speakers their characteristic high efficiency performance capability.  In the RP-280 FA the sensitivity figure is rated at 98db per 1 watt input.   Rated power handling capability is up to 600 watts.
What this means essentially is that while the RP-280FA can easily be driven by an amplifier with a little as 10 watts output per channel, it can, when the situation demands, be matched to amplifiers capable of producing, in a peak, up to 600watts.
The Dolby Atmos heights channel speaker assembly located at the top of the RP-280FA comprises a 4″ woofer and a 1″ tweeter.  It is rated at up to 100 watts and a single binding post at the rear enables it to be connected to a Dolby Atmos AV receiver.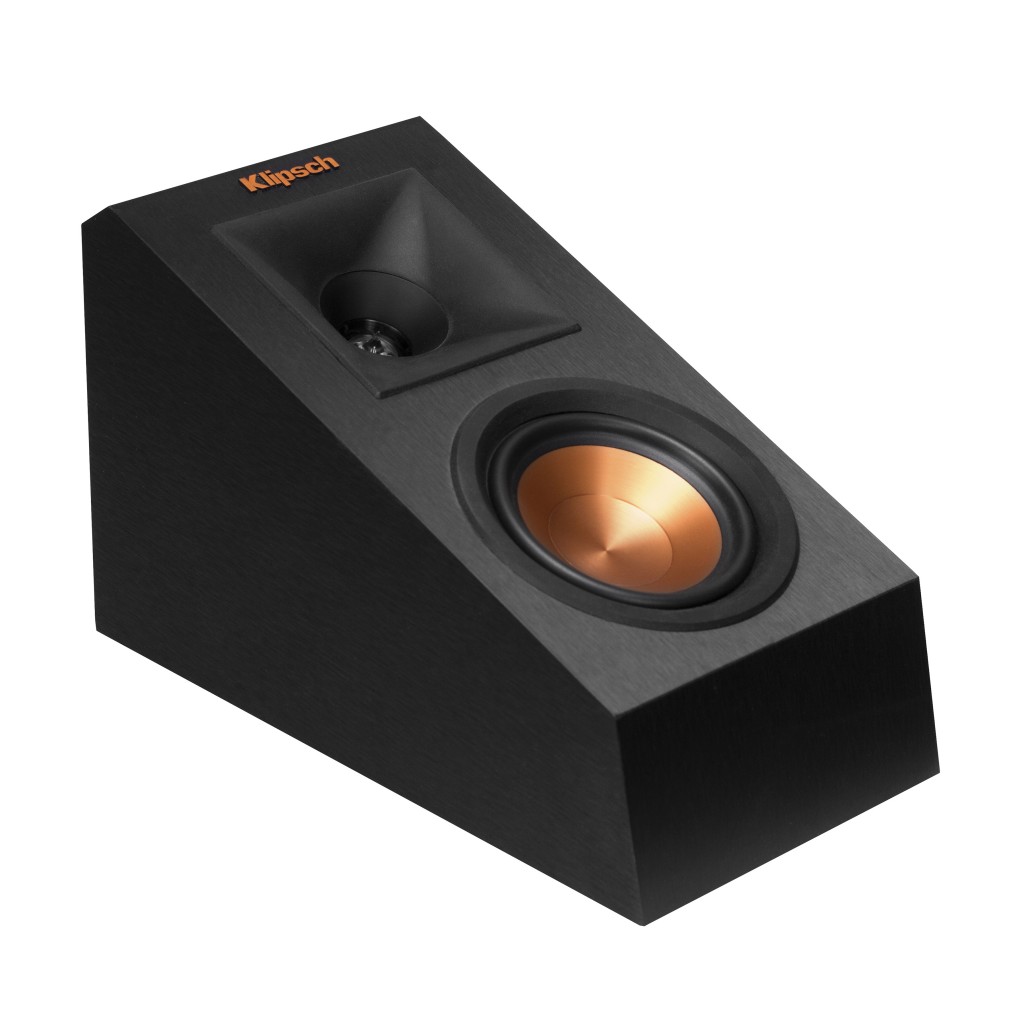 For those who already own Klipsch Reference speaker systems, Klipsch also offers the add-on Atmos speaker assembly, the RP-140 SA.
Featuring essentially the same drive units as those found in the Dolby Atmos assembly of the RP-280FA, the RP-140 SA is in itself a compact angled speaker measuring 7″ x 6″ x 12″ with a 3.5kg weight.  It is designed for placement on top of any non-Dolby Atmos Klipsch speakers with the aim of converting them for Dolby Atmos performance.  The angled structure of the enclosure helps disperse Atmos encoded information to the ceiling.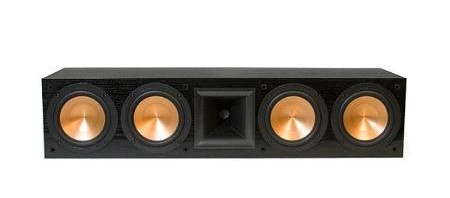 The new Klipsch series also include the RP-450 CA, a specially designed centre channel speaker engineered to dramatically increase the immersive feel of a true Dolby Atmos surround performance.
Featuring  four (4) 5.25″ woofers  and a 1″ tweeter loaded via a specially redesigned circular  horn throat to further improve high frequency response and dispersion the RP- 450 CA is a large centre channel speaker measuring 31.5″ x wide, 7″ high and 14.5″ deep. It is highly sensitive at 97db for 1 watt input and is rated to be able to handle up to 600 watts peak power input.
With the exception of the RP- 140 SA Atmos speaker assembly which comes in a durable brushed polymer veneer finish both the RP- 280 FA and the RP- 450 CA are available in solid walnut or black real wood veneer.
For further details contact:
Wo Kee Hong Electronics
Telephone: 03 79548088
Kenny Sea: 019 3395186
Article by Dick Tan