A Cut Above
Article by Dick Tan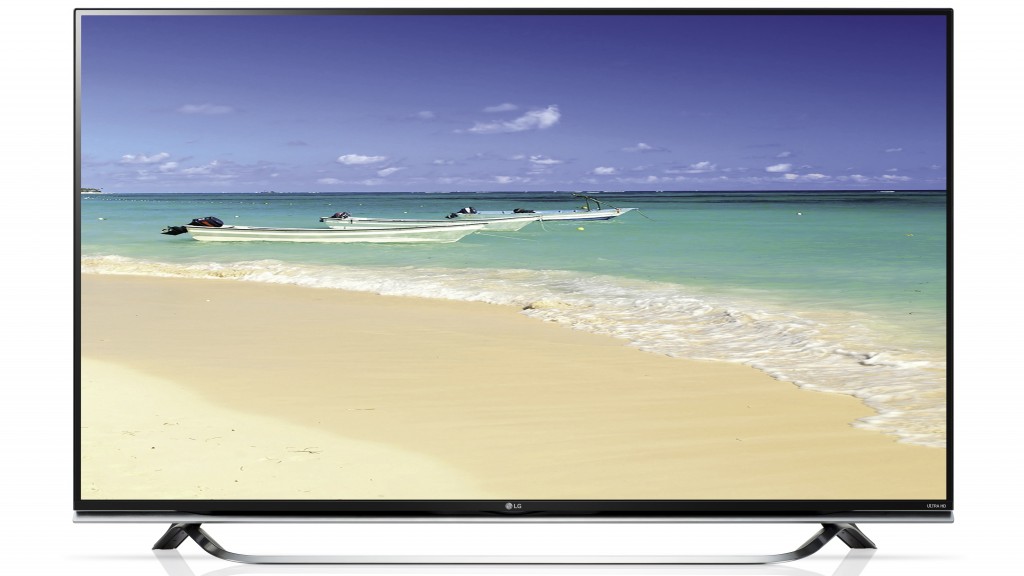 2015 appears to be the year of the march of the higher performance UHDTVs.  Essentially 2nd and 3rd generation 4K UHDTVs that have evolved significantly (performance wise) to present a better visual match for the anticipated availability of true 4K media (4K Blu-ray and Broadcast 4K Media) these new range of UHDTVs offers higher video specifications that enables them to perform better than previous generation UHDTVs.
Practically all the 'big players' in the digital display industry now offer a select range of such UHDTVs and LG is no exception.
Top of the UF850 range, the LG65UF85OT is a 65″ wide design that features a 4K IPS LCD screen with LED edge lighting.  The LED light is dimmable over a number of selected points over the screen.  This implies that suitable black levels are possible for a good contrast ratio performance.
In addition to its IPS LCD screen, LG has also incorporated a proprietary high brightness Ultra Luminous Technology screen that it claims is easily 30% brighter than previous generation UHDTV screens.
The features that most effectively set the LG65UF85OT apart from lesser UHDTVs are the availability of HDMI 2.0 and HDCP 2.2 inputs.  These new standard HDMI inputs makes the LG65UF85OT practically fully compatible with true 4K medias, such as the upcoming 4K Blu-ray format.
As most currently available source are of 1080p full HD resolution the LG65UF85OT comes with a top grade 6-step video processing/scaling engine to ensure optimum pixel matching of any programme material when displayed on its native 3840 x 2160 resolution screen.
As with most large, high performance digital display of its category the LG65UF85OT is smart capable, driven by a WEB05 ver2 smart engine.
At a recommended retail price of RM8,790 the LG65UF85OT appears to offer exceptional value particularly so when one consider its other key features  include a sound system by Harman/Kardon, a virtually seamless, borderless look with a depth of no more than 9mm,wireless connectivity, multiple USB 2.0 inputs and Android and iPhone compatibility.
For further details contact:
Desa Home Theater Sdn Bhd
Tel:  03- 62756511
Ryan: 012 3915321
Article by Dick Tan