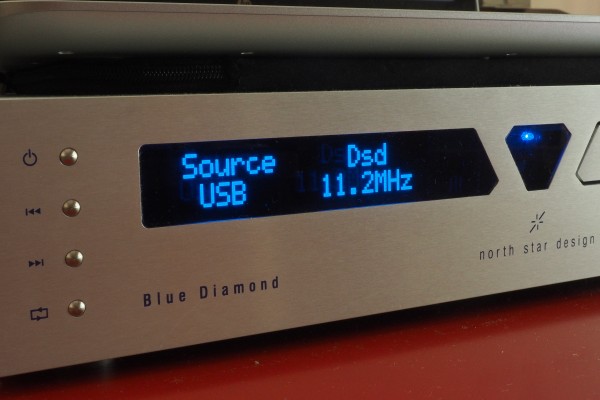 By Lam Seng Fatt
After spending much time listening to DSD11.2, I am now of the view that the future of digital music is exciting indeed. The latest generation of CD players-cum-DACs use the newest chips such as the ESS Sabre 9016 chip which supports 32/384 PCM and DSD 11.2 or the AKM 4490EQ chip which supports PCM up to 32/768kHz and DSD 11.2.
The North Star Blue Diamond on review uses the ESS Sabre 9016 chip and it certainly succeeds in achieving what I think the designers of the latest crop of DAC chips are trying to do – make digital sound more analogue.
The North Star Blue Diamond CD/DAC is a shining example of what the latest technology can achieve. The component is solidly built and looks good with a simple layout featuring one vertical row of small buttons on the left side of the front panel and another row of buttons on the right side. These buttons function in such a way that the Blue Diamond works like a two-in-one component. If you want to use it as a CD player, you will have to press the top left button and if you want to use its DAC, you need to press the bottom right button. Different buttons to activate different functions.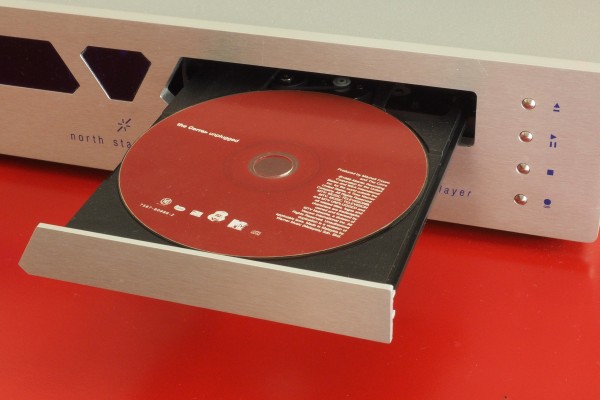 First I tested it as a CD player and connected it to the Lamm LL2 Deluxe preamp with WyWires Platinum interconnects. My resident system comprises the Bryston 4B SST power amp and ATC SCM50 speakers.
I slipped in a Suzanne Vega CD and after a while I felt it sounded a bit polite with the leading edges rounded off. It sounded smooth, but too smooth for my liking. Later I found out why it sounded this way.
After reading the manual, I discovered that the North Star Blue Diamond offers two PCM filter options – low slope or high slope. It was factory preset at 'low'. Once I set the PCM filter to 'high', it sounded like what you would expect a CD player to sound – more slam, harder leading edges, more punch and more 'impolite'.
But it did not sound so hard that you would suffer from a bad case of 'digititis'. No, North Star has tweaked the sound to be very open, fairly neutral, full-bodied with a leaning towards the warm side. It was actually a tonal balance that I kind of liked. CDs that sounded harsh on other (lower-end) CD players sounded listenable on the Blue Diamond.
To ensure that the CD player can be used for a long time, it uses a Stream Unlimited transport (made by ex-Philips engineers) which will ensure that there will be lots of spares for many more years.
Once I got the CD player part out of the way, I switched my attention to the DAC segment of the Blue Diamond. With Mac OS, you do not need a driver, but with Windows, you have to upload an ASIO driver which comes in a CD. So it was a matter of connecting my HP laptop to the Blue Diamond with a Furutech GT2 USB cable and slipping in the driver CD and opening the files.
Once I got that going it was a simple matter of launching J River V20 and start playing my collection of digital files. I started with CD rips and moved up to 24/192 and 24/384 PCM files.
The sonic signature of the North Star remained constant – smooth, neutral, full-bodied and a bit on the warm side. The quality of the sound became better along with the quality of the recordings. Remember, I used the 'high' PCM filter for all these tracks.
Next, I streamed some native DSD files from Opus. I have DSD files of two resolutions from Opus – 2.8 and 5.6. With J River, it was just a matter of clicking the command to stream as '2X DSD in native format'. With this feature on, if I played the DSD5.6 file, it showed on the display panel as DSD5.6 and if I played the 2.8 file, it displayed as DSD2.8. Even with DSD files, the sonic signature remained constant. The native DSD files sounded a bit smoother and rounded and there was a difference between the native 2.8 and native 5.6 DSD file. Opus records in analogue using a tape recorder before converting the songs into DSD files.
Oh yes, I have to mention the DSD filters – the Blue Diamond offers DSD filters at 47kHz, 50kHz, 60kHz and 70kHz. It is factory preset at 47kHz. Why such an odd frequency? I do not know, but based on my experience, I have found the 60kHz setting to have the high notes sounding more open and extended. I listened to DSD with the filter set at 60kHz.
The Blue Diamond also offers a phase option (which I left at the factory preset setting) and also a PLL bandwidth setting which I also left at the factory preset 'lowest' level.
I was actually quite excited about the final part of the review – playing ripped CD files (PCM 16.44.1) converted on the fly with J River to quad DSD (11.2) to stream to the North Star Blue Diamond's DAC section.
I encountered some stuttering issues when I converted higher-res music like 24/352.8 and 24/384 PCM files to DSD11.2 data due to data dropout. After messing around with J River, I solved this issue by clicking 'Device Settings' and increasing the 'Buffering' from the recommended preset of 50 milliseconds to 250 milliseconds. I decided to set buffering to the maximum of 500 milliseconds and left it at that level for the entire review.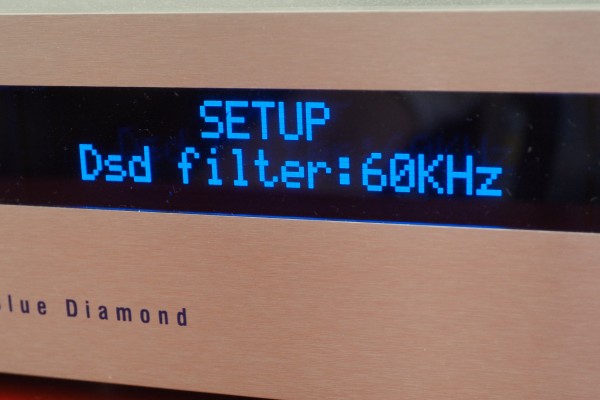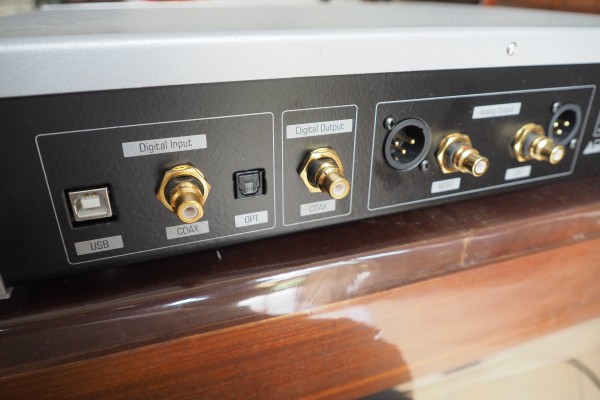 When playing ripped CD files as DSD11.2, I noticed first of all a lower noise floor. Things became very quiet and 'black'. The spaces between instruments and singers became 'blacker'. Sometimes, the music sounded unreal as things were too quiet as if I were at the studio itself. Perhaps this was how the songs sounded on the master tape or master digital file.
I noted that the sound quality improved with the quality of the original recordings. When I listened to a HDTracks 24/96 file of Herbie Hancock's River: The Joni Letters, it sounded fantastic when converted to DSD11.2. I am not sure if this is a live studio recording, but it sounds great as a 24.96 file and even better when converted to DSD11.2.
It was the same when I played CD rips of Cowboy Junkies' Trinity Sessions Revisited and The Corrs Unplugged. These were recorded live and the tracks founded fabulous in DSD11.2.
I am going to sum up this review with some theories – I feel that DSD11.2 removes a lot of the noise in digital files and you hear the 'clean' music found on the master file. If the song is recorded in the usual way of individual musicians playing at different times and mixing the various tracks together, then the music does not sound so realistic or coherent. However, if it is a live recording in the studio or on stage when the whole performance is recorded at the same time, converting to DSD11.2 results in a fabulous you-are-there kind of experience.
The North Star Blue Diamond CD player-cum-DAC costs RM13,870 (rrp). For details, please call Alex Ling at 012-3023330.