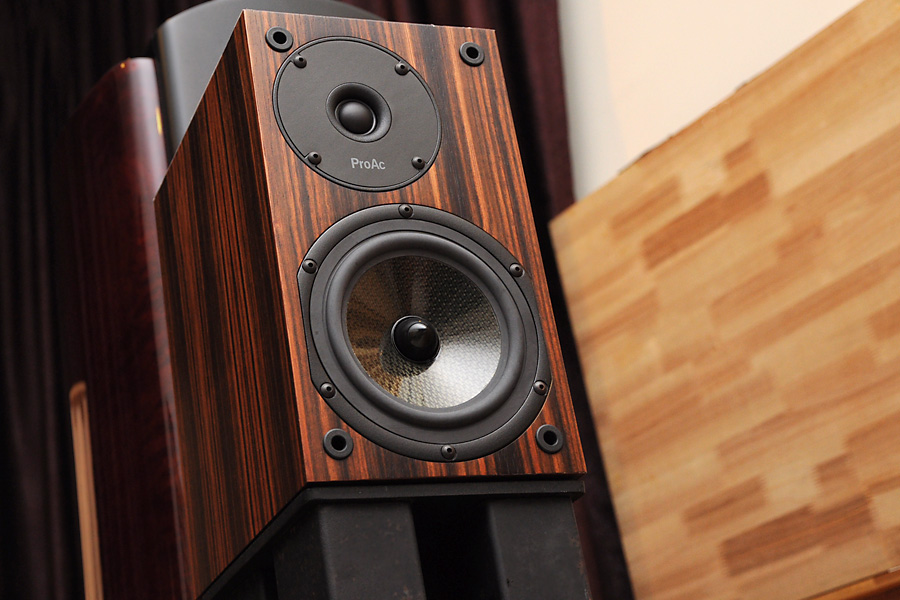 .
Article by Tan TE
.
My goodness, these ProAc Tablette Anniversaries are like our chili padi, tiny, but packs a real wallop.
.
I started my audition expecting to hear a refined, and sweet sound, going by my past impression of the marque. I wasn't disappointed of course. However, these Tablettes weren't  content in keeping things that way. As my audition progressed I kept getting more and more generous with the volume setting. Since the sound was so inviting and smooth one can't help but to want more and more. At the same time the Tablettes were also sounding stress free, which was just the signal to me that they could go even  much further. Before long, there was music being played at a pretty high volume on a sizeable soundstage in front of me, which defied any of my logical association of such big sound with such small boxes. Yes, these little guys absolutely sound much bigger than they look.
.
These little Proacs proved their mettle when I played the first movement of Haydn's Symphony 93, with Sir Colin Davis conducting the Royal Concertgebouw Orchestra on Decca, with them. The Tablettes showed that they could convey the gravita of an orchestra at full tilt, which is no mean feat for a small bookshelf loudspeaker. The fortissimo passages at the opening were handled with aplomb, the sound just swelled with little hesitation and with no sense of compression whatsoever . This was played at a rather high volume, at least loud enough for me to have no complaint of the dynamic impact of the sound. I was mightily impressed by the composure of the Tablettes to say the least.
.
I got ahead of myself, lets' look at the ProAc Tablette Anniversary's technical specifications before we go on further, ProAc quotes the following:
Nominal Impedance 8 ohm
Recommended Amplifier power 10-120w
Frequency Response 30hz-30khz
Sensitivity 86.5db/w at 1m
Bass/Midrange – 5 7/8" (150mm) polymer impregnated Kevlar cone with black acrylic phase plug
Tweeter – ¾" (20mm) ProAc silk dome
Weight – 5kgs each
Dimension – 10 5/8" (270mm) x 6" (150mm) x 9 ¾" (235mm) hwd
.
Though I started off here with the Tablettes' loudness and dynamic capability, this does not mean that the qualities ProAc is well known for in the mid and treble regions were less impressive. No, the Tablettes sounded as sweet as ever. The midrange has the naturalness and presence that so many British monitors are famous for, listen to some vocal tracks and you'd be hooked immediately.  The highs were extended, brilliant and sparkly, and I found that they would match best with an amplifier that is also smooth and refined in this region. Down below, ProAc said that they had improved on the latest Tablette bass power and bass performance, I have no reason to doubt this claim, the bass from these small boxes was indeed hefty enough, and was nicely balanced with the exemplary mid and highs.
.
During my tests, I also paired the ProAcs with an Audiolab 8200A integrated amplifier, which I also borrowed from CMY. The Audiolab turned out to be a better match for the Tablettes than my NAD C315 BEE. The 60w on tap of the Audiolab no double gave it better control but the rather civilised and self effacing character in the amplifier's treble region complemented and balanced out the Tablettes very nicely (and I think this is also the reason why ProAc is known to match well with tube amps).
.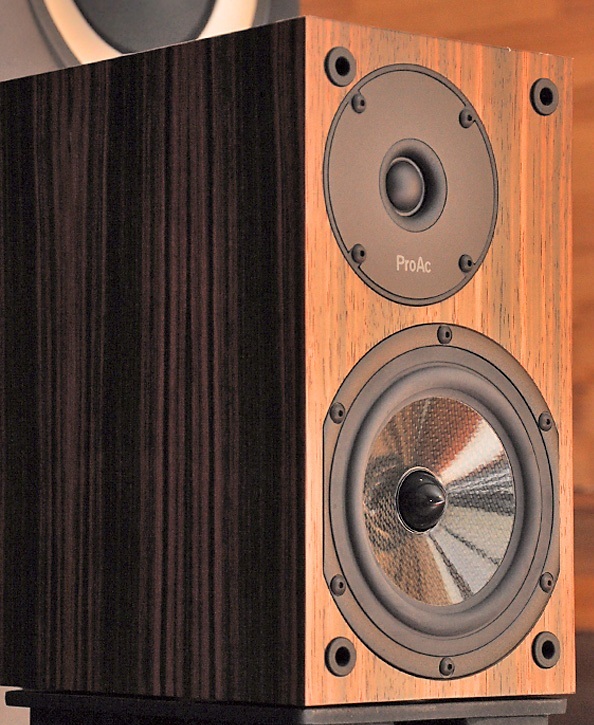 .
Another area that I admire of these tiny tots is how seamlessly they sound. The sound was never disjointed into different frequency regions of bass, mid, high. As the music traversed from top to bottom it was presented in one piece and integrated. Sound-staging was very good too. In my room, the soundstage was well formed with the width stretching from speaker to speaker and the depth going all the way to the front of the room. Imaging was excellent, sharp and well defined, the way only great mini monitors can do. The stage and images were well projected out of the box, yes, these Tablettes are really good at the disappearing act.
.
However, all these technical prowess will come to naught if they can't convey the musical message well. This is not the case. All their qualities added up to a musically enjoyable listening experience for me. The ProAc Tablette Anniversary sounded sweet and refined, there was no rough edges that could irritate and interrupt the listening focus, this is especially so when matched with the Audiolab. They also have excellent loudness and dynamic capabilities to not let the proceedings degenerate into boredom or get monotonous. The Tablette Anniversary is a pair of loudspeakers that are conducive for long hours of music enjoyment.
.
.
The ProAc Tablette lineage goes back for 30 odd years, and this latest generation dubbed the ProAc Tabletter Anniversary carries the torch brightly. They are just as beguiling as all their predecessors.
.
ProAc is carried by CMY Audio Visual, call John Yew at 03-21439406 for further information. List prices for the ProAc Tablette Anniversary are RM8,590/pair for standard finish and RM9,300 for premium finish (rosewood, ebony).