Great Things in a Small Package
Article by Venoth Nair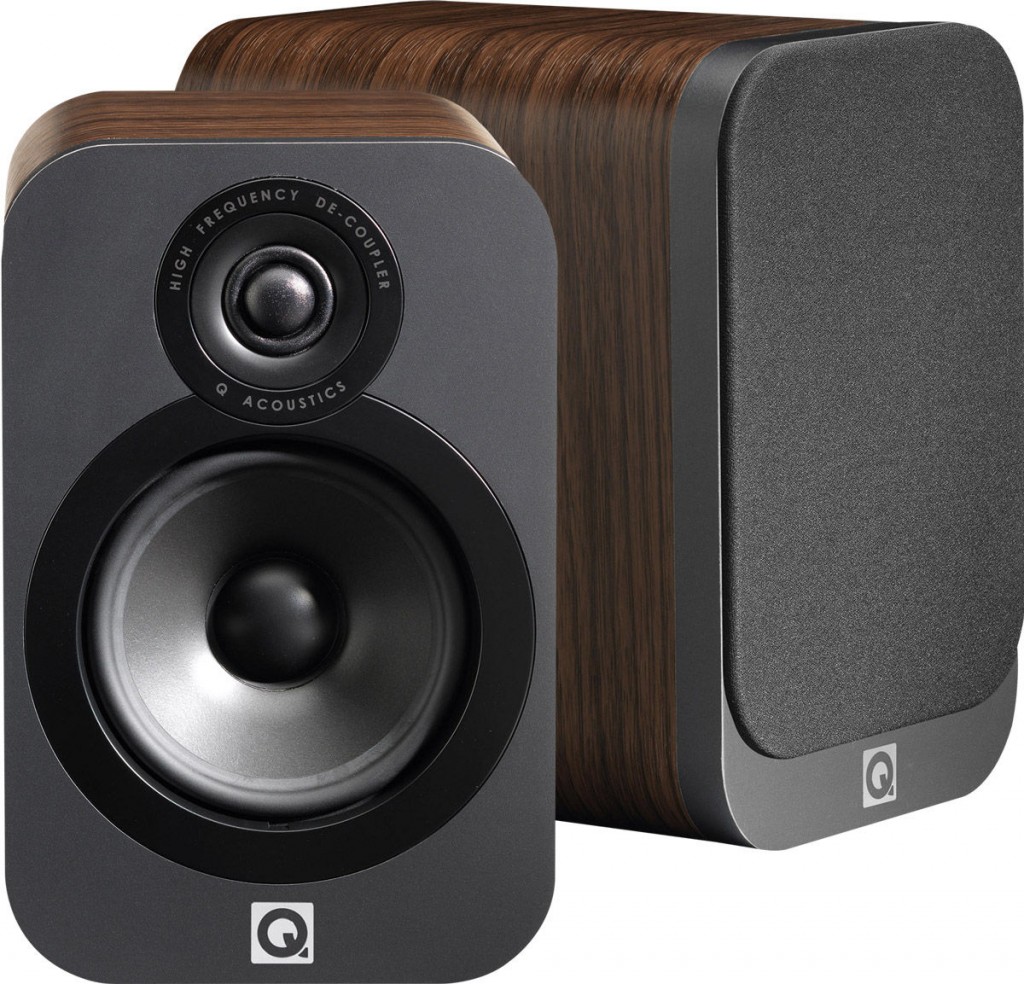 Hailing from the "Home of Hi-fi" Great Britain, Q Acoustics is a speaker manufacturer under the Armour Group which if you didn't already know, is famous for its cable brand QED. The brand has made a name for itself producing high performance, well-built speakers at surprisingly affordable prices. Its line-up includes a bevy of award winning and critically acclaimed speakers, which have substantiated the company's credo. The recently released 3020 is the latest iteration from the brand, with upgrades and tweaks that will make it all the more attractive to a hi-fi user on a budget or someone looking for something different.
Beginning with its appearance the 3020's are rather striking with its curved edges and clean lines. Not a screw is visible neither on the front or back, except for those found on the plastic cover for which the beautifully solid binding post is found. These connectors are placed in an opposing angle at slightly varied heights allowing use of a multitude of cables (an expected curtesy due to its relationship with QED). The front grill is also held magnetically which makes for a clean front even with the grills off.
On the front baffle, we find a 25mm tweeter paired to a 125mm woofer made from a composite of Aramid fibre and paper which Q Acoustics claims is able to reproduce "an extended bass response with fast dynamics, wonderfully open, realistic midrange and an extraordinary 'being there' three dimensional soundstage". To support this claim and help keep the bass solid, a rear reflex port is also provided so this speaker might need some space to breathe on the back.
With a little experiment, I was able to optimise bass extension with a placement of the 3020 no more than 1½ feet from the rear wall.  Moving it closer to the wall produced an upper bass that was a little muddled with a slight loss of midrange detail.  Conversely, moving the 3020 further out from the wall created a perceivable loss of bass depth and punch.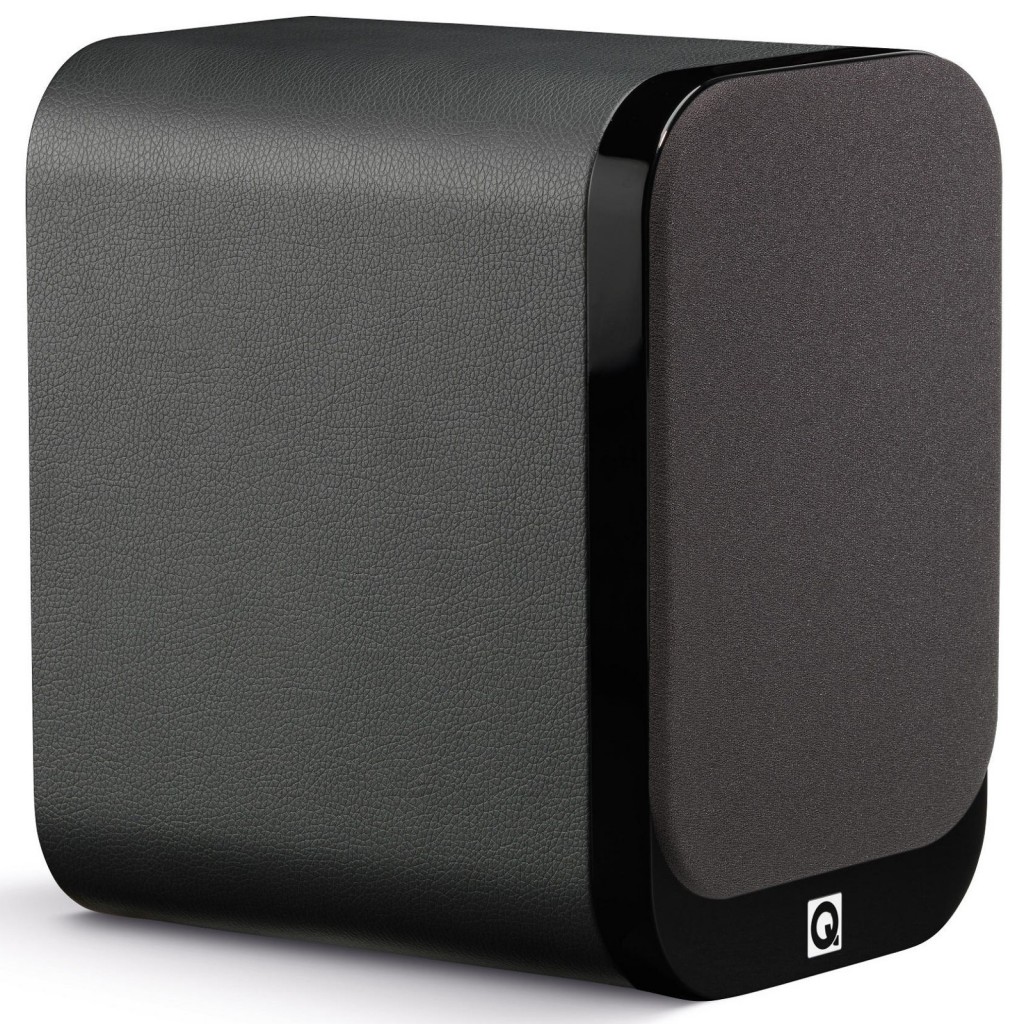 The speaker is rather small in stature at a mere 260mm in height and 170 mm in width, though it's cabinet is quite deep comparatively at 226mm. Don't however let its deceptively diminutive size fool you, this speaker can sound big and definitely go loud. Paired with a sufficiently powered amplifier, which I did try a few, the 3020 produced a powerful and detailed sound that is quite exciting to listen to. The bass may not hit the deepest of notes, which may disappoint some listeners, but do bear in mind that reproducing such deep sounds is quite the challenge not only for the 3020 but also for any speaker of such compact dimensions.
This speaker is perfect for a small home or listening room with its small build and considering how good it looks, it wouldn't really stick out or clash with most modern interiors. Paired with an equally stylish, small footprint amplifier or an all in one system and you have yourself a great stylish Hi-fi system. The selection of five finishes available on the 3020 also means that matching this speaker to your décor will be a piece of cake.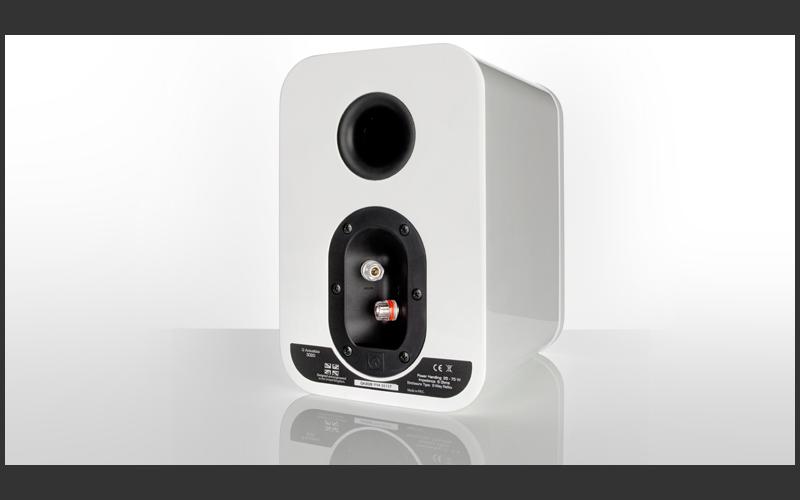 The price of the 3020 varies according to the finish selected. The matte graphite and American walnut finishes come in at Rm 1290 for a pair whilst the premium high gloss white or black and sexy leather wrapped finishes come in at a slightly costlier Rm 1690 for the pair. Either way you choose, you're getting a pretty solid deal when it comes to these little gems. If you are keen to hear them in action and check out the aesthetics, do get in touch with the people at Vismart for a closer look.
For further details contact:
Vismart Sdn Bhd
Tel: 03 – 79586688
Article by Venoth Nair