Article by WL Low
The role of an amplifier is east, take a low level signal on the input, amplify the said signal then output it via the speaker wire terminals. However in the case of mission critical high end audio, noise floor, coloration, and other technical matters will affect the final product performance. Lastly, getting great sound from an amplifier is also dependent on speaker choice, what audiophiles term amp/speaker matching. So the candidates listed below aren't the only choice, but represent what I would consider exemplary front runners within their price range.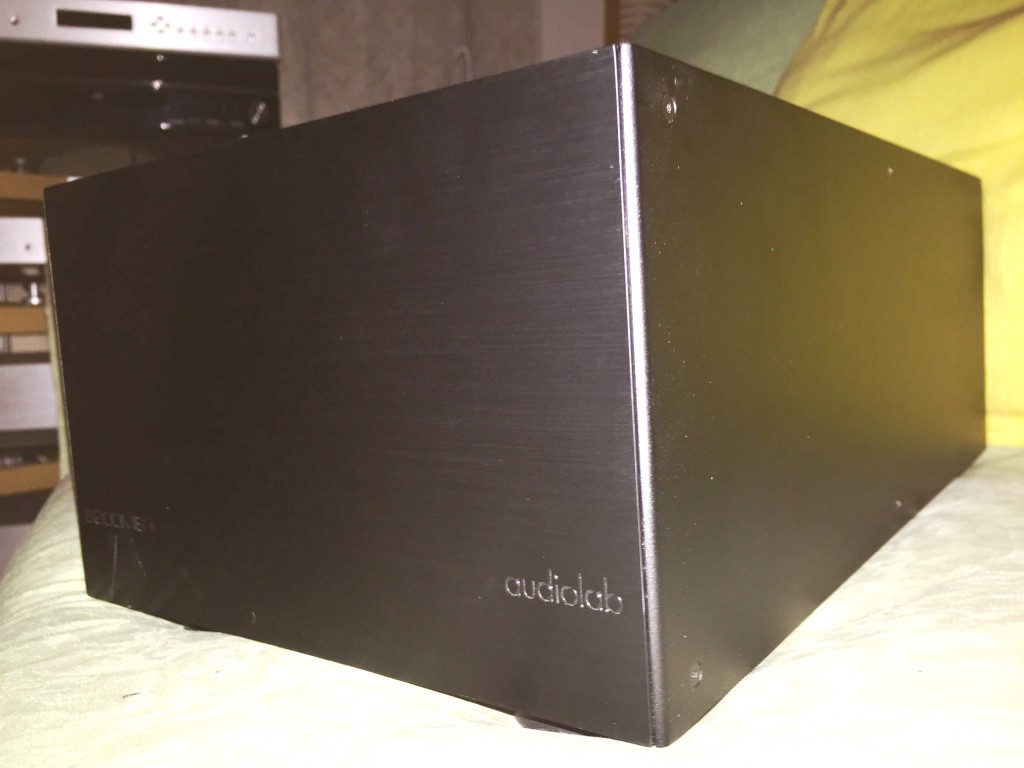 Audiolab 8200MB: The Audiolab 8200 series components have been around for more than 2 decades now. I remember clearly in the early 1990's that the Audiolab 8200A was the amplifier that I wanted but never able to afford. Those were the days when Audiolab meant UK made, with strong audiophile credentials. The brand has since gone thru a series of corporate roller coaster ups and downs, and have lately landed in the stewardship of a Chinese company called IAG Corporation, which also owns many of the other British hifi brands from the same high nostalgic era. Audiolab products are now made in China, but with much reduced cost and improved sound & build quality. Best of all the IAG management did the right thing by allowing the brand to keep it's identity, and by making very few, if significant improvements to the product range of Audiolab. Thankfully, Audiolab also managed to keep it's sound signature and audiophile credibility still(though they play further down stream of the market now days). The 8200MB is a new addition to the range, and for a pair of mono blocks that sells for just over RM$8,500.00/pair it's sound and build quality is shockingly and overwhelmingly good value proposition. It's near neutral tonality and excellent transparency with high power rating scores highly in my books. In fact, I could've been a very happy audiophile/music lover with just 2 pairs of these budget mono blocks powering my PMC IB2i speakers in bi-amped configuration. I think that speaks highly enough for the Audiolab 8200MB.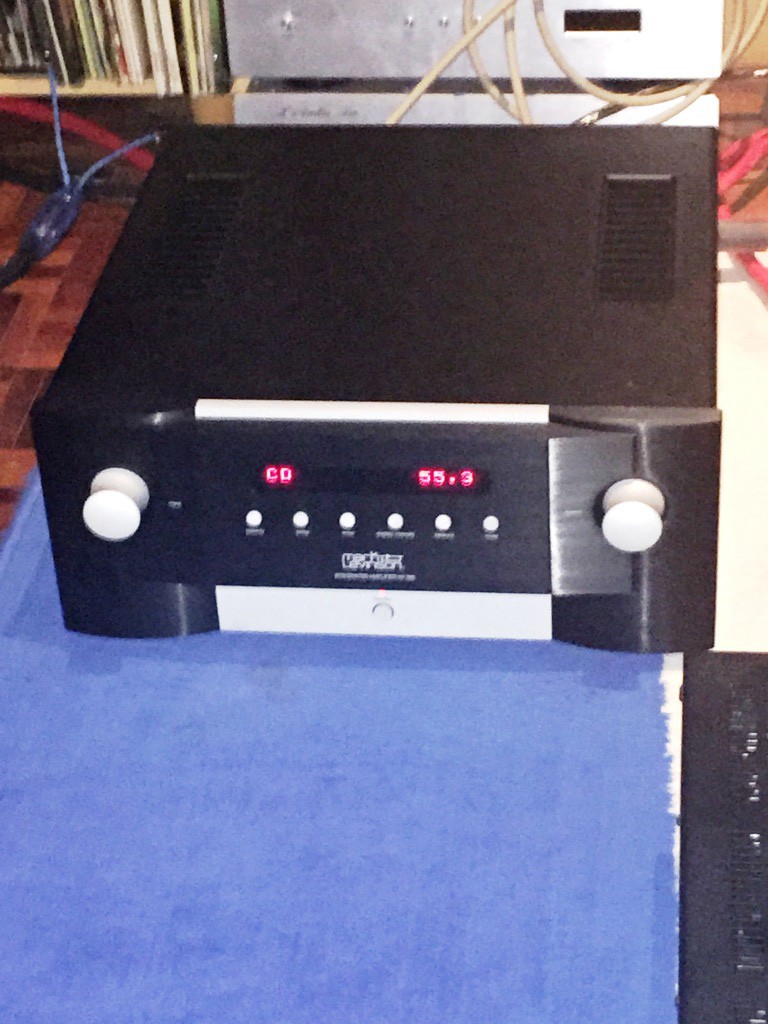 Mark Levinson No.585: This is the best integrated amplifier ever made by Mark Levinson so far, period. The 5xx series from Mark Levinson marks a return to perfection in sound and build quality for the brand. I love the way music floats on top of a totally jet black of nothingness, noise free staging back drop. The whole musical presentation come with huge dose of dark chocolate like flavor, rich in tonal, texture and harmonics saturation. The presentation of musical performance with the finest of liquid pixels, resulting in the smoothest of classy high frequency reproduction that any self respecting high end system should have(but fall short of this benchmark!). The No.585 maintains it's classy composure even when things get though and get loud. Sound staging and imaging projection qualities remains rock solid, when other amplifiers have long given up the ghost. The built in ESS Sabre based DAC is decent too, but doesn't quite sonically keep up with the greatness of the amplifier section. High end dom doesn't come cheap, but at least this Mark Levinson No.585 makes all the right noises with the homage of pedigree to justify it's nearly RM$60,000/unit price tag.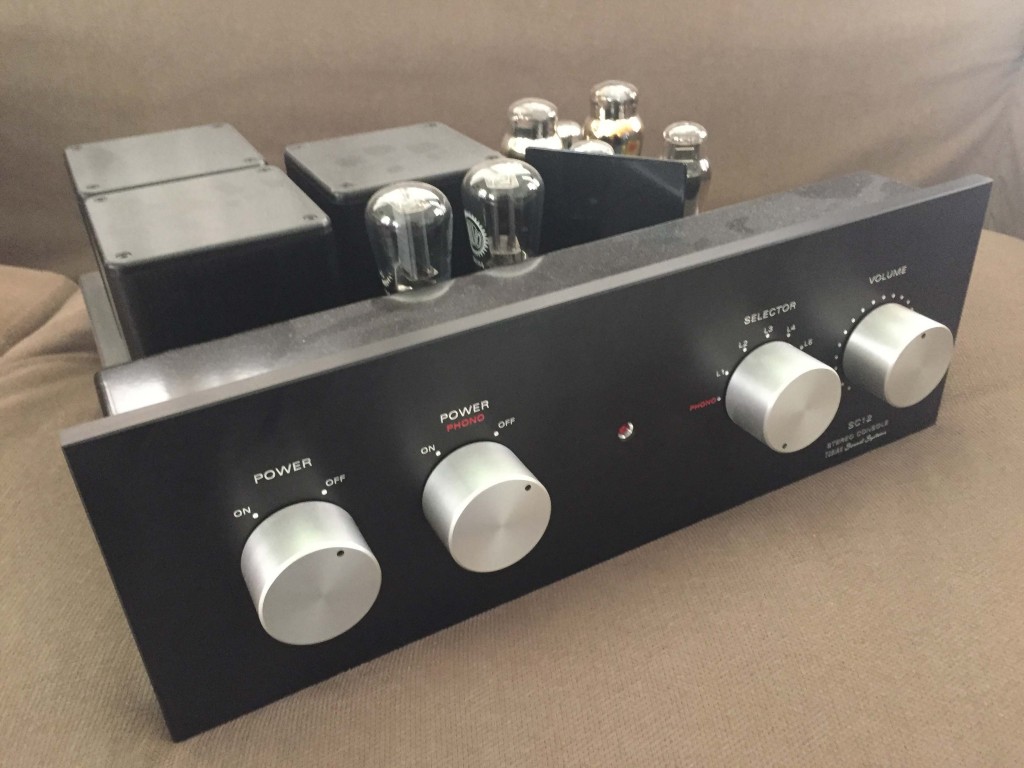 Tobian Stereo Console SC12 & Push Pull Mono Tube Amplifier MA 70: This pre/power combo comes with an obscene price tag, and virtually no bling factor or convenience features(not even a simple volume remote), except decadent sound quality. Build is best described as sober and functional, but all the bits you're paying for that are special resides inside of the black powder coated metal boxes. In house specially wound transformers, match pair NOS tubes, home brew foil in oil capacitors and the best in single ended(pre amp) and push push(power amp)circuit design all play a role towards ensuring great sound quality. However, it's not the kind of sound quality that only tick all the right audiophile priority boxes. I would call it a sound so measured, so confidently voiced, that it meets all the audiophile sound quality requirements, and yet fulfills a music lover's demand for emotional connection to the musical performance, every time an LP, CD or music file is played. Do note that many of today's high end amplification caters to only audiophile, or music lover's requirements, yet very few can walk the fine line pleasing both opposing demands of technical sound correctness or emotional musicality connection. Note that there's only one single minded goal with the Tobian pre-power(mono block) combo, that's special sound quality, not convenience, and certainly not "bling" build factor. However once heard, all the bit's this Tobian system lacks can be forgiven and it shall be your life time audio and musical reference!
Article by WL Low